Video:Nespresso compatible with Nespresso contrast demonstration
Our coffee is sourced from leading coffee producing countries worldwide and can be tailor made to the specific needs of your market.

In order to ensure good taste.Only by Columbia, Brazil, Indonesia and Ethiopia coffee beans as a coffee capsule.

Our Nespresso compatible capsule have six flavor :
1.Ristretto (Columbia 50%+ Indonesia 50%, France Roasted)
2.Arpeggio(Columbia 50%+ Brazil 50%, Fully city roasted)
3.Roma(Columbia 70%+ Indonesia 30%, City roasted)
4.VivaltoLungo(Columbia 30%+ Brazil 50%+Ethiopia 20%, City roasted)
5.FinezzoLungo(Columbia 80%+Ethiopia 20%, City roasted)
6. Decaffeinated Lungo(Decaffeinated Columbia 100%, City roasted )


Capsule bottom gap, no need to pierce, no damage to the capsule coffee machine.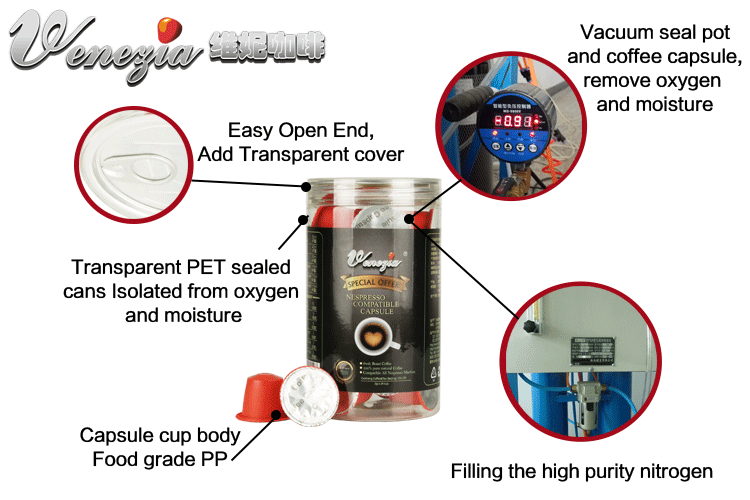 Nespresso compatible coffee capsule in detailed:
The coffee capsules are sealed in a PET bottle, filled with nitrogen after vacuum, and the moisture and oxygen in the coffee powder are excluded and isolated. Easy Open End to ensure freshness and open convenience.

Exquisite coffee grinding and accurate quantitative filling (±0.1g error), to ensure the consistency of the quality of each cup of coffee.

Concentration and Nespresso contrast measured error within 90%.

Cream will not disappear within 30 minutes( Oil is extracted, not air bubbles).

Best Compatibility Our capsules are compatible with all Nespresso machines, including Krups, Magimix, Miele, Delonghi, Essenza, Citiz, Cub, Siemens , Pixie .

Transport packaging: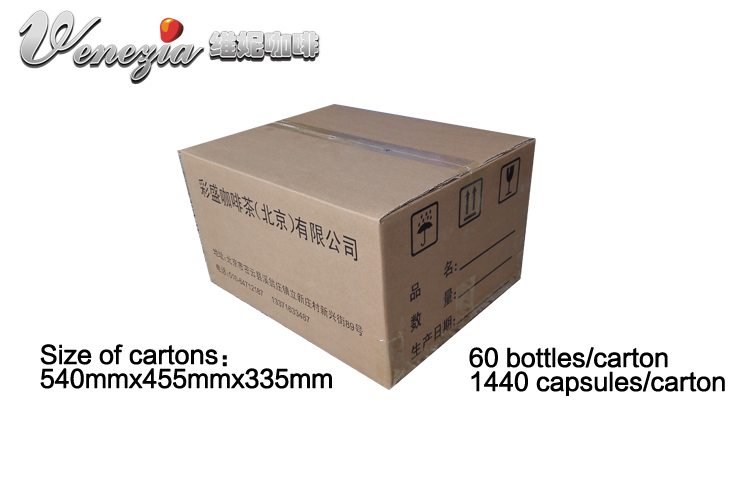 Wenston Gao
Caisheng Coffee&Tea (Beijing) Co.,LTD
TEL: +86(10)64712187
Mobile(WhatsApp): +86 13311578423
http://www.cscoffeetea.cn/
http://www.cscoffeetea.com/
Skype: WenstonGao