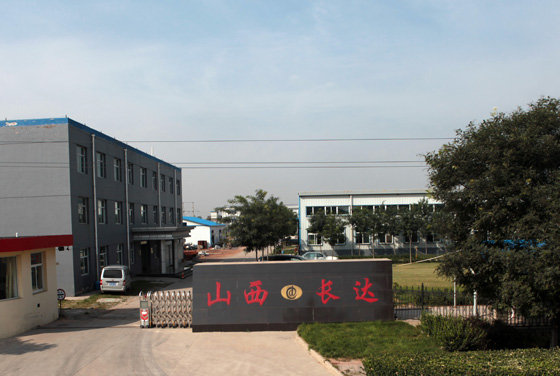 Shanxi Changda Traffic Facilities Co.,Ltd is found on March 22.1996,with covering an area of more than 13000 square meters to produce various road marking paint including Thermoplastic road marking paint,Solvent road marking paint etc. ,also the new product MMA Two-component road marking paint.

Shanxi Changda Traffic Facilities Co.,Ltd has been cooperating with Evonik Industries (World Top 500) from Germany for over 10 years & 3M Company (World Top 500) from America for 8 years & other well-known enterprise in the World still keep the close cooperating and we are a quality company certified with ISO 9001 2008 & paint has the Green Product Certification etc.
We have 4 factories in China,one is in Yuci Shanxi Province,one is in changsha Hunan Province,one is in Jinan Shandong Province,the last one is in Lanzhou Gansu Province,our anyone factory can meet your request.
We have 17 years'experience on road, our R&D department has make an obvious quality and innovation displayed in our products. So we can produce paint according to customers' specific request. Our factory has a strict quality control and analytical processing from raw materials to finished products performed by our professional team of laboratory experts fully equipped with the latest modern computerised equipment of the highest standard.