'Dr. Smell' who hated smelling bad odors due to his in born olfactory senses, dreams of saving humanity from all the bad odors in the world.

He hires all the best scent therapists in the world and scientists all walks of life to start a project to create a weapon that fights bad odor.

SMELLY is created from Dr. Smell and now start fighting for the bad odor.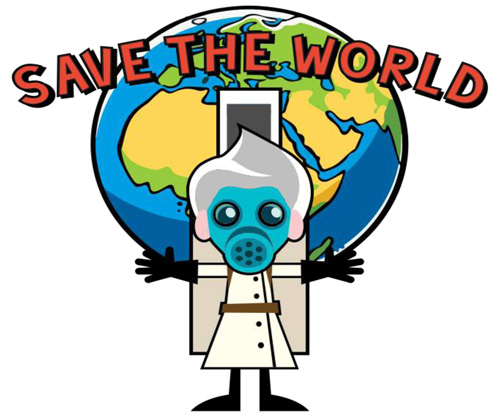 SMELLY Room & Fabric Mist 60ml
Laundryday, Whiteblossom, Sweetygarden, Lovelypeach, Bambooforest, Realgrapefruit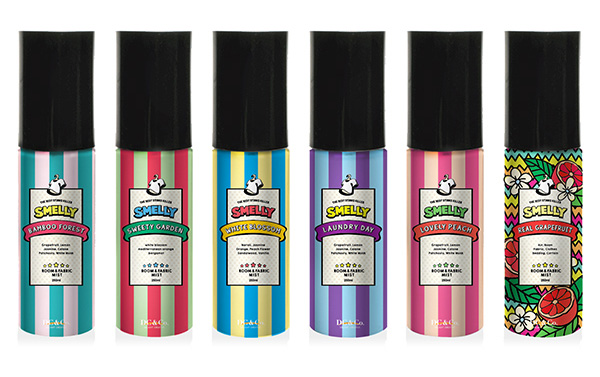 SMELLY Toilet Perfume 55ml
Freshcitron, Sweetmanguaba, Awesomegrapefruit, Cherryjubilee, Whitepeach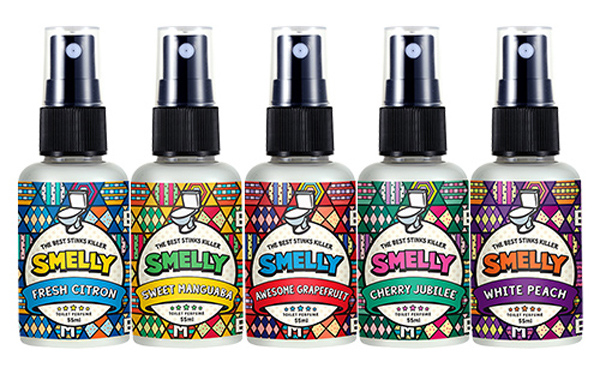 SMELLY Socks & Shoes 55ml
Champagne, Muskmint, Pacificamber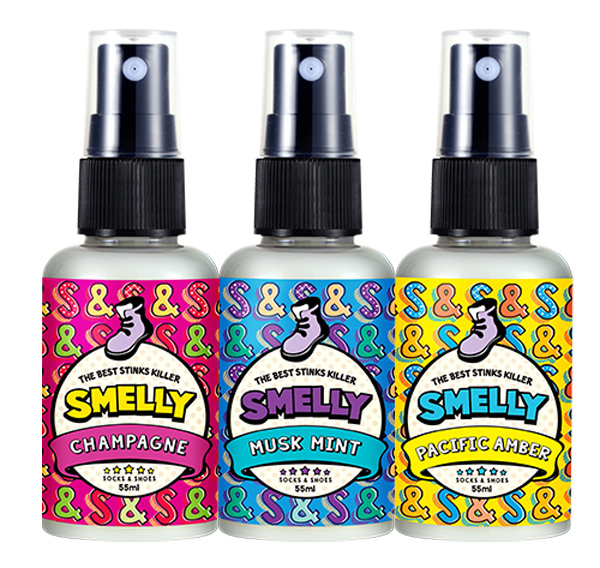 SMELLY Room & Fabric Mist 250ml
Laundryday, Whitebloosom, Sweetygarden, Lovelypeach, Bambooforest, Realgrapefruit