Description
FLD extruder screen disc filter is made from multi-layer or sintered stainless steel wire mesh in different shapes and edges. The multi-layer or sintered plate is usually consisted of five layers- perforated layer, buffer layer, fine mesh, protective layer and filter layer, the above layers are sintered together to form a very study and strong multi-layers filter mesh.
The metal mesh laminates can be used wherever polymer media are not suitable due to increased process temperatures or risk of fire. And the porous metal filters are widely used polymer and fiber processing industries. Our production line includes wire cloth and wire mesh screens for plastic recycling processing, virgin plastic production and blown film applications, where the contamination of the raw material is less and there is often lower pressure within the extruder head.
The single layer screen filter used in the plastic reclamation industry, with a Dutch weave filter used with a plain weave support filter; the metal mesh laminates is placed into the extruder head; the locker wire mesh filter rim packs feature spot-weld packs with an Aluminum or stainless steel rim added for rigidity and strength. These are for use where the extruder screen filter is operating for at high pressure or if there is danger of contamination getting around the edge of the break plate.
Features and Benefits
1. Wide temperature range up to 480℃, non-combustible;
2. Wide range of permeability available;
3. High strength and durability;
4. Anti-corrosion, anti-acid, anti-alkali;
5. Steady filter rating from 1um to 100 um;
6. Undeform because of its protective layers;
7. Be used for high pressure or high viscosity environment and industry;
8. Suits for cutting, bending, punching, stretching and welding;
Material: Filter Media Woven mesh or perforated mesh made of stainless steel 304, 304L, 316, 316L, 317L, 904L, & Monel Hastelloy carbon steel, brass etc.
Available in variety of shapes and sizes, circle, kidney, leaf, oval, cylinder, rectangular and other shapes;
Layers: Single layer or spot welded multi-layer screen discs or sintered;
Filter rate: 12um-1000um;
Thickness: 0.35mm-0.5mm;
Disc size: Any size available based on the requirements;
Types:
Single layer wire mesh filter disc;
Multi-layer filter media edge covered disc;
Welded disc with rims;
Spot-welded wire mesh laminates with aluminum or stainless steel rims;
Applicant:
1. Automotive industry;
2. Aeronautic industry;
3. Chemical industry;
4. Plastic & rubber industry;
5. Pharmaceutical;
6. Water treatment;
7. Food processing industries;
8. Petrochemical industry;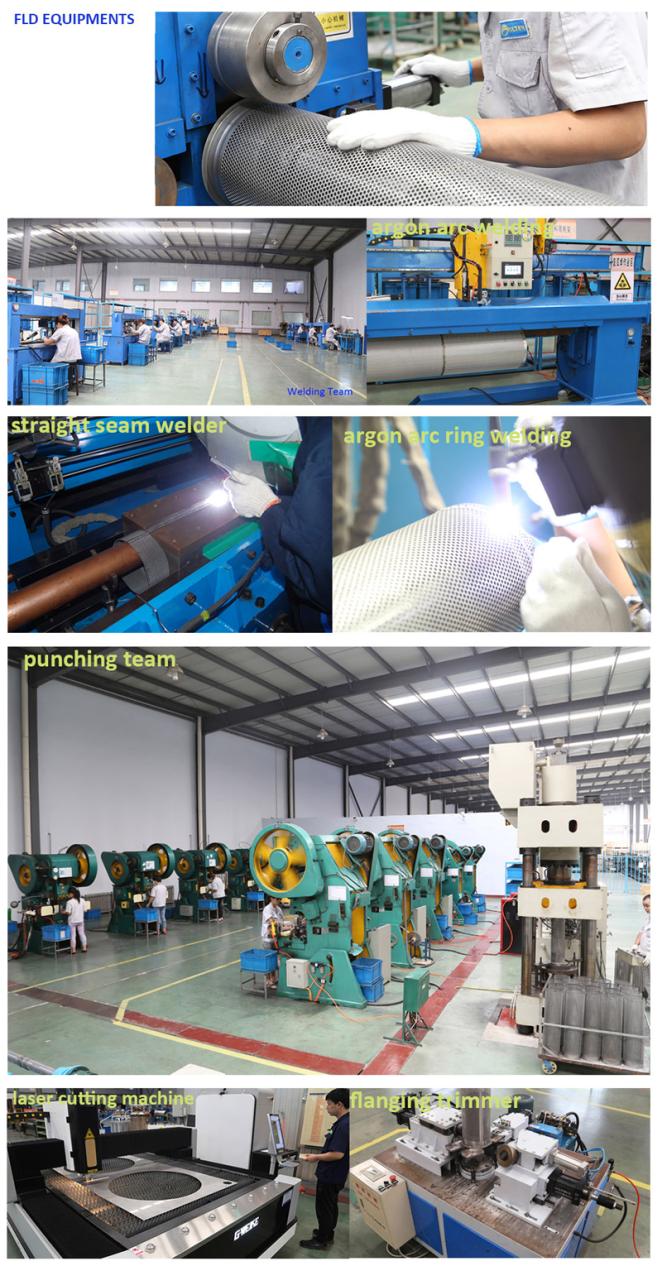 Maintenance
1.) The extruder filter disc is the key factor in the filter processing. The wire mesh belongs to the wear parts. It needs a special protection.
2.) After the filter has worked for some time, the impurities are removed in the filter core in time.
3.) When cleaning the impurities, the wire mesh should be replaced ensure that the extruder operate smoothly.
4.) Once the wire mesh is deformed or damaged, it should be replaced immediately.
The following parameter will be confirmed before order:
1.) Size;
2.) Work pressure;
3.) Operation pressure;
4.) Material;
5.) Flange standard;
6.) Dielectric;
Pre-sale service
1.) Fast response:
Later is always more expensive. Communication efficiency and get our quickest reply. Your inquiry will be responded within 8 hours;
2.) Our technical team help you convert your ideas into visual design and it's free; Free CDA design;
3.) Samples: Free sample mockup is provided for your confirmation before mass production;
4.) Inspection: Strict quality control ensure satisfied products be received in your hands;
5.) Shipping arrangement: Buying different items? Sent to us together to save more.
6.) ODM & EDM: design and tailor-service for you based on your requirements;
After-sale service:
1.) Warranty period is 12 months;
2.) Our technology team will support you for forever;
3.) Engineering service is available for your machinery overseas
Frequently asked questions
1Q: Can you provide the detailed drawing?
Yes, we can provide the drawing after prepayment.
2Q: Are you a manufacturer or a trader?
We're a professional and experienced manufacturer located in Shandong Dezhou City.
3Q: Can you accept OEM?
Yes, we can produce the products based on your design and standard.
4Q: How about the delivery time?
Normally 15-25 working days after prepayment, we will make the delivery as soon as possible.
5Q: what do FLD supply service?
The proper wire mesh filter material selection is an essential part of a successful completion, FLD understands that many factors influence filter/screen selections to optimize the performance both the conventional screen options and next generation filter material for your filter machine.