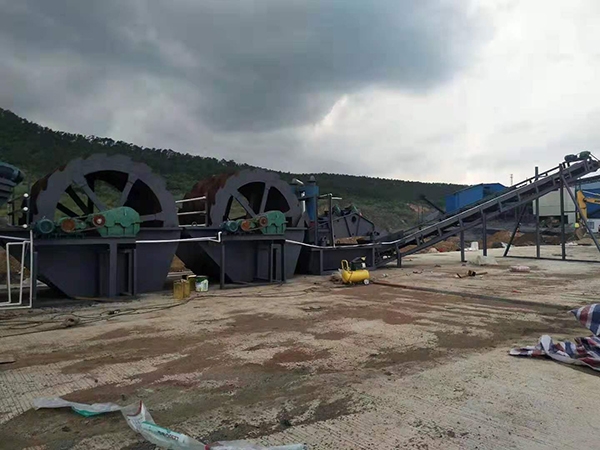 Link Machine Technology Co., Ltd. was established in 2012 with a registered capital of 1 million RMB. The headquarter is located in Dongguan City, nearby Hong Kong and Shenzhen City, Link machine has branch & offices in other cities in China and overseas.
Link Machine is dedicated to providing customers with sand washing, sewage sludge treatment solutions, serving equipment manufacturing, install, and after service , including provides Sand washing machine, Roller sand screening machine, Fine sand recovery and dewater machine, Belt filter press machine, Sludge detwater machine, Sand making machine, Sand crusher etc., Link machine offers turnkey capabilities of technical consultancy, data experimentation, system design,installation & tuning, and other services. Link machines products are widely used in Mine and sand washing and sludge water treatment environment,etc.
Operation Philosophy, Service, Quality, and Innovation
Since the very beginning as this company was founded, our operation philosophy has been "Sincere service, honest quality and price." For ten years based on this concept with our engineers and experienced skills workers. Moreover, we have extended our policy to be quality and customer oriented and set long-term responsibility as our goal.
Quality Assurance We insist
Our quality policy is "constant improving, satisfactory quality and service." By improving production process, education and training programs, and strict quality control on products, all team of Link machine have dedicated and made efforts to implement our quality policy to every detail of this company.
R&D Innovation is our promiseTo expand our R&D capacity, we established the R&D department in 2012, The basic R&D ideas to satisfy customer's requirements by continuous innovation. Particular staffs are designated to professional positions to carry out machinery design and present new models through integrated R&D systems and quality procedures.
Selling Categories
- Electrical Equipment & Supplies >> Electric Power Tools
- Manufacturing & Processing Machinery >> Beverage Processing Machinery
- Manufacturing & Processing Machinery >> Mining Machinery
- Measurement & Analysis Instruments >> Weighing Scales