IBSN Golf Simulation Introduction

IBSN golf makes this wonderful game of golf:
Affordable
Playable
Learnable
Accessible and
Enjoyable for anyone, any time and anywhere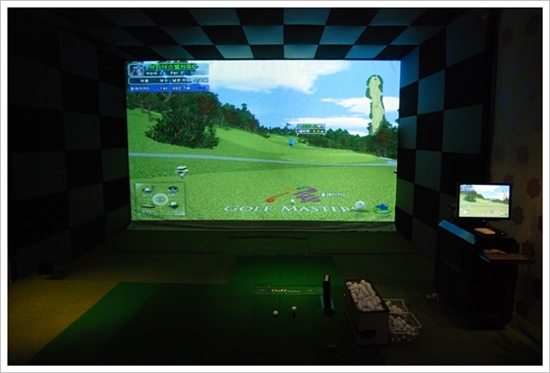 Why people are afraid of golf
Many want to play golf but only few do.
Why? The perceived mystique, difficulty, expensive to learn and play.
One has to travel far and it takes a long time to play.
Logistics and administrative problems also put off many people from the game.
The sun, walk and rain are also deterrents.
What is a golf simulator
It is playing real golf without walk, rain or sun.
It is played indoor.
One really hits real golf balls with real golf clubs.
The ball will fly and hit a screen.
The computer takes over and analyses the shots.
The ball travels the distance and direction one usually plays.
Accuracy is 90-95%
The golf simulators
Width 7.5 m Wide screen 3D Eye Max
Full screen Super Eye
Screen Golf Exercise mode : Eyeshot
Features of a golf simulator
Safety Box
Screen
O/head Projector
Computer with dvd player
Laser/camera sensors
Swing Analyser
Ball dispenser /Auto Tee up System
Swing platform