The Performance Introduction of ICEUPS Seawater Ice Machine
★ Ice Evaporator:ICEUPS Seawater Ice machines are made by the corrosion resistant 316 stainless steel
and glass fiber surface treatment process. You can place them on the fishing boat and the tilt angle is less
than 35 Deg. It can keep water cycle without overflow and work normally. You can use seawater into make
ice and storage them in the cabin,so as to greatly reduce the ship's loading and the fuel costs.
★ Ice skate: It's spiral hob,less resistance,low loss,no noise and scraper ice evenly.
★ The Refrigeration unit: include compressor,condenser,Gas&Liquid separator, oil filter,Liquid storage tank
and expansion valves,the energy efficient refrigeration system have several patent technologies in the
industry.
★ The microcomputer intelligent control: Refrigeration System is intelligently controlled by microcomputer.
It can feedback the faults from water shortage,reverse,full ice,ice scraper,high&low pressure to PLC
program, and then display on the electric control touch screen after automatically processed by the
microcomputer, that is man-machine integration design as so to let operation and maintenance easy.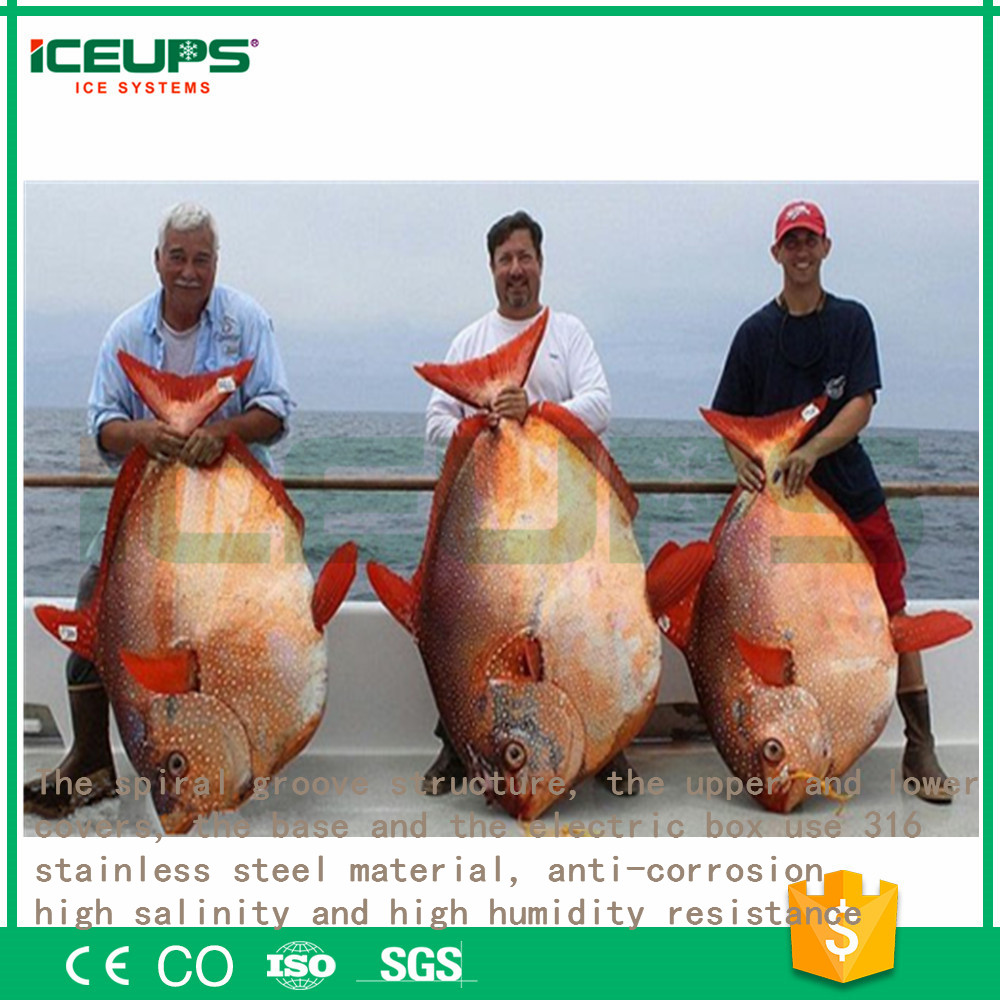 The Features of ICEUPS Seawater Ice Machine
★ ICEUPS Ice Evaporator use the intelligent design, it is stable,efficient energy and maintain easily.
★ Internal spiral groove design,V groove welding technology, it saves 5%~8% energy more than the same
type of energy-saving equipment industry.
★ Ice Evaporators are processed by high temperature annealing,eliminate the internal stress of steel,the
equipment doesn't distorted to work for long term under low temperature and low pressure.
★ The inner of evaporators is paint handling,so that the flow channel welds permanent styling and never
produce Refrigerant leak.
★ Parts of refrigeration unit are from the world famous brand,more stable quality and superior
performance, the buyers can find parts in the local markets,so to save significantly the maintenance costs.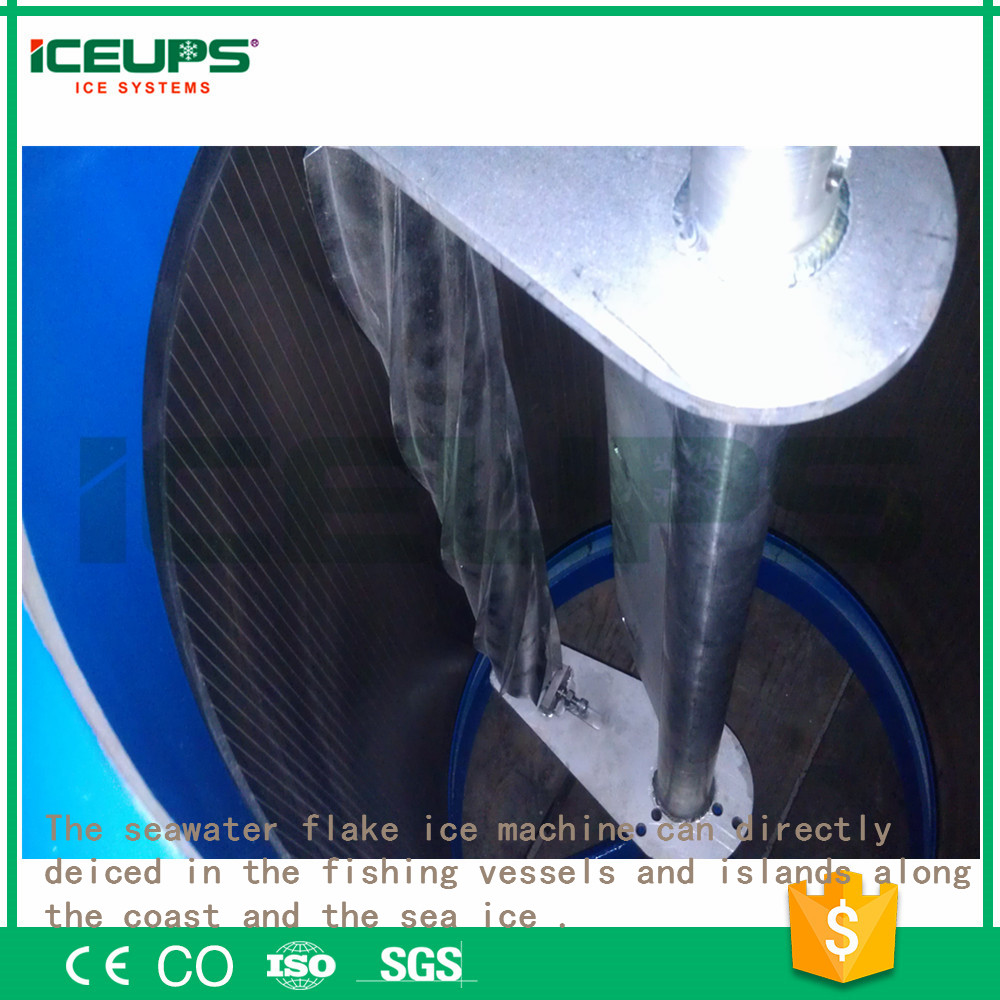 The Application Range of ICEUPS Seawater Ice Machine
★ ICEUPS seawater ice making system are applied widely in the deep-sea fishing,to keep seafood&fish
fresh in the cabin.
★ Today more and more island countries are lack of fresh water,the desalination costs are too high,
Seawater Ice making machine can be installed directly on the shore of sea or boat so as to make Ice by
using seawater.
★ Flake ice thickness: 1.5~2.8mm, Ice temperature:-7℃.
★ Standard Power Supply: 3p-50hz-380v(standard), it also can be other voltage
200v/220v/400v/415v/440v/460v/480v-50hz/60hz-3p
★ Operating condition:Water inlet temperature 18℃,Ambient temperature 25℃,Evaporating
temperature-22℃,Condensing temperature 40℃.
★ Ice Capacity:the actual production of ice will be changed due to the impact of water&ambient
temperature.
★ The data of technical innovation will update,we will reflect them in the quotation solution.

Contact: Carol Lee
TEL:+86 13302961147
Wechat/Whatsapp:13302961147
Email: sales1#iceups.com
Shenzhen ICEUPS Refrigeration Equipment Co.,LTD
WWW.ICEUPS.COM

Welcome to contact us !