Hi Everybody!

We are Kim Minh Exim Co., Ltd, one of the leading Fruit/
Vegetables
exported and manufacturer in Viet Nam such as: Carrot, Eggplant,
Sweet potato, Taro, Chilli, Dragon fruit, Mango, Mangosteen, Durian,
Jackfruit, water lemon puree,....
Today, I would like to introduce Soursop puree from Viet Nam that are guaranteed for good quality, competitive price.
*Product details:
- Product type: Grind
- Style: Remove seeds
- Color: white
- Packing: 5kg, 10kg, or customer's requires
- Payment: T/T or L/C- Delivery: Ho Chi Minh
* Packing & Delivery
Packing.
- Soursop puree: Brix: 12% Up, Acid: 0.3-0.6%, PH: 4.4, Pulp: 40%
+ 200kg/ phuy x 80 phuy/ cont 20' dry
+ 4 phuy/ pallet x 20 pallet/ Cont 20 dry
+ ( 4 phuy/ pallet x 16 pallet + 8 phuy rời )/ cont
20 algid
Delivery.
- Port: any port Ho Chi Minh
- Delivery: + Air shipment: within 6 days
+ Sea shipment: within 15 days
* Our Company
- Since year 2009, Kim Minh Exim has been successful in making a
mark in the international trade of agro commodities and has been able
to carve out a niche for itself.
- Also , we have participated in international fairs in Thai Lan,
HongKong, Malaysia, Indonesia in recent years.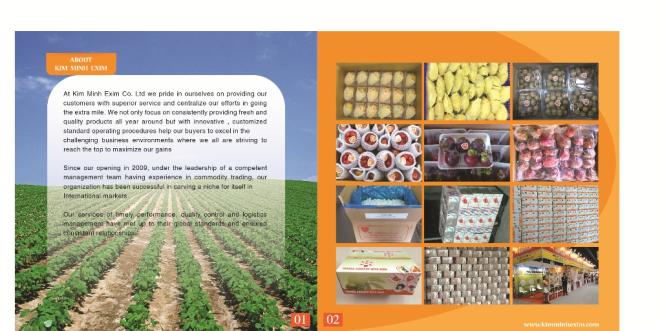 * Our service
What we offer
- Fresh Fruits/ Vegetables
- Frozen Fruits/ Vegetables
- Fruits puree.
- Our services of timely performance, quality control and logistics
management have met up to their global standards and ensured
consistent relationships.
-> We always bring the best service for you.
** If you are interested in the Soursop puree import, please contact
me at any time for more detail.
- email: tranhuong(at)kimminhexim.com
- whatsapp/line: +84 387687068
- skype: Le Hoai.KmE
THANK & BEST REGARD
Kim Minh Exim Co., Ltd
43 Mac Dinh Chi, DaKao ward, district 1, Ho Chi Minh city, Viet Nam