Description
DC-A10 is a kind of two part silicone rubber in addition cure or platinum cure type with mixing ratio of 1:1 or 10:1.It can cure at room temperature as well as under heat. It's a kind of food grade silicone which has got the United States FDA certification.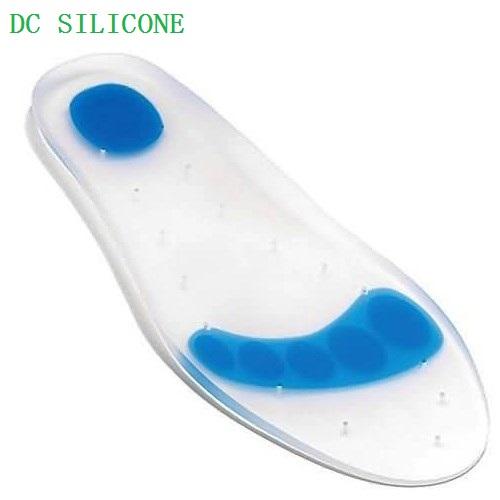 Application
DC-A10 silicone Rubber is mainly used for making molds of concrete stone, GRC, polyurethane products ; wax, candle decoration; rapid prototyping and tire molds; chocolate, candy and similar products' molding. And also very popular used for insole making to take care of your foot health.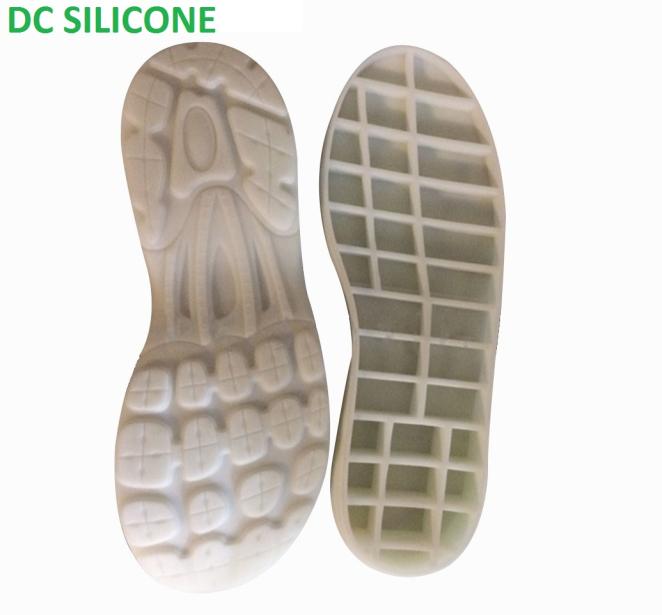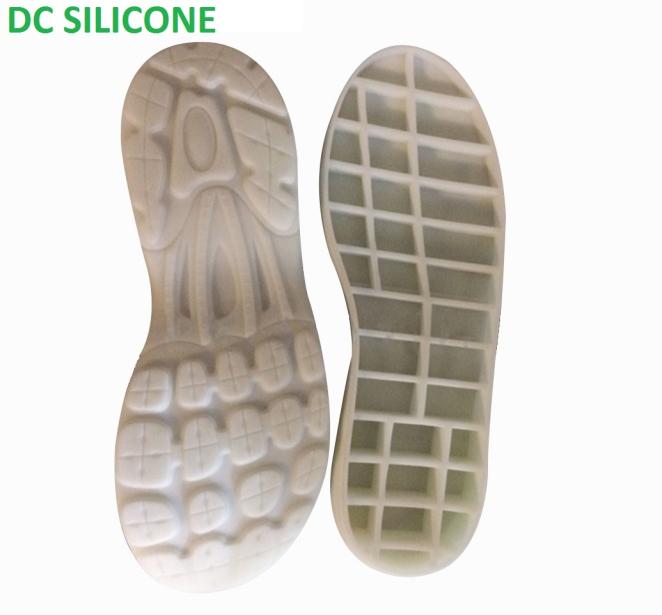 Technical Parameters
Model

Color

Mixing ratio (%)

Pot life (mins,

under 25℃)

Curing time

Hardness ( Shore A )

Tensile-

strength (MPa)

Tear-

strength (kN/m)

Viscosity

(After A/B mixed ,mPa.s)

Shrinkage

rate (%)

Elongation

(%)

DC-A10

Translucent;Adjustable

1:1

20-40

(3-5hrs under 25℃);

(20-30 mins under 60℃)

10±2

>4.5

>15

3500±1500

<0.1%

> 500%
Characteristics
* Relax foot
* More healthy, therapy product
* Eco-friendly and environmental-friendly product
* Shock-absorption silicone rubber
* Comfortable and durable Silicone Gel Insole
* Ideal for any type of activity sports
* Be washable and reusable
* Anti-silo heel pads
* Provide heel support, extra-cushioning and stability
* Protect and prevent impact on the heel bone
Warm Tips :
As addition cure silicone is a kind of platinum cure system, which will be easy to cause uncured problem ,so pls kindly follow the tips as below :
*Do not mix with liquid condensation silicone rubber or even the tool which used for condensation silicone rubber.
*Do not mix with organic matter which contains N, S, P organics and ionic compound like Sn, As,Hg, Ph. (Do not smoke when you use this addition silicone rubber)
*Do not add any pigment or powder into the addition cure silicone rubber without any testing to prevent uncured problem.
Package
25KG/drum + 25KG/drum with vacuum packing; 9/18/24drums/pallet;
200KG/drum + 200KG/drum packing; 1//2/4drums/pallet;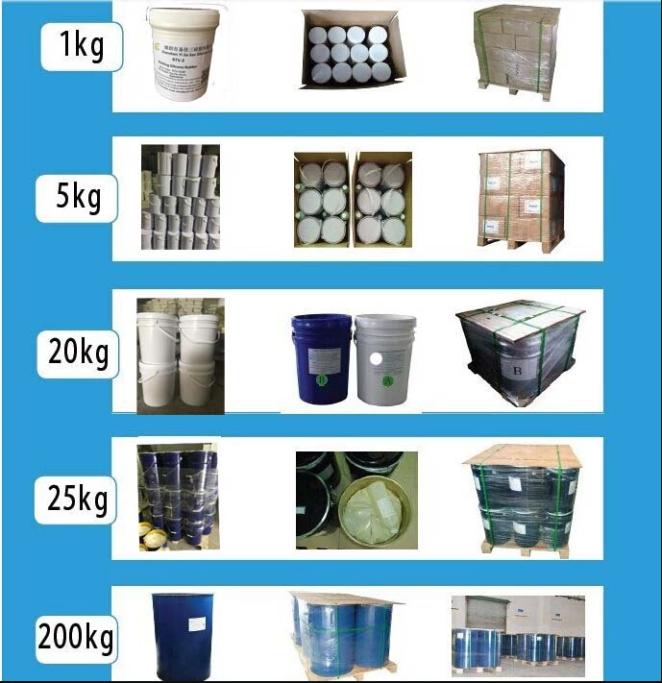 Shelf life
Twelve(12) months when stored under dry and cool place by original package under 25℃
Minimum order of quantity(MOQ)
200KG
About our comapny:
Shenzhen Zhihua Chemical Co.,Ltd.(DC SILICONE) was established in 2008,is a science and technology Company which is concentrating on production, R&D, and sales of Chemical products, especially silicone rubber. We are praised as the leading professional manufacturer of Mould Making Silicone Rubber, Addition Silicone Rubber ,Life Casting Silicone Rubber, Electronic Potting Compound, Pad Printing Silicone Rubber, and so on. There has two main Series of best selling silicone rubber in our company. The DC-A Series Addition cure silicone rubber and The DC- C Series Condensation cure silicone rubber.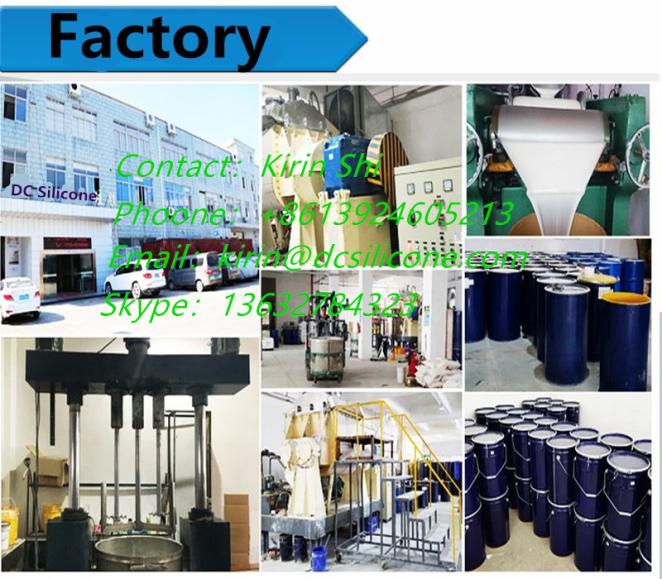 Why choose us?
1.Attractive price to help you save cost
2.High quality with stable performance.
3.Free technical support and sample test to check the quality.
4.More than 10 years experience of silicone rubber producing.
5.Relate products purchasing assistance
6.China visiting reception
7.Factory visiting Reception
8.New market developing
9.New products research and development
11.Hardness can be customized according to your requirement
12.Color and package could be customized