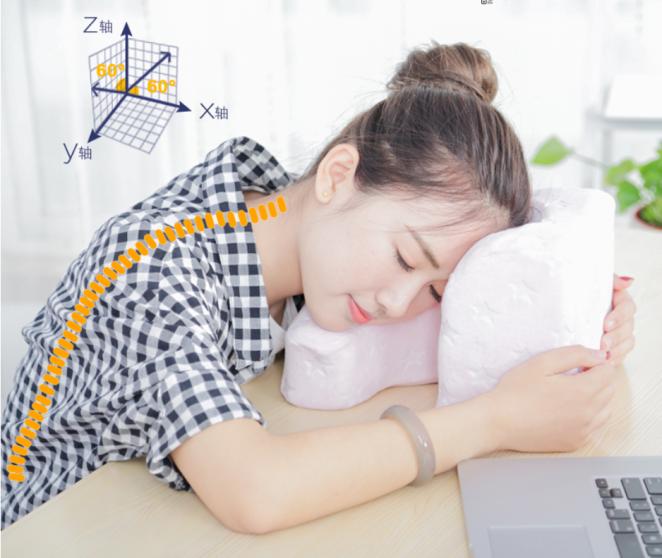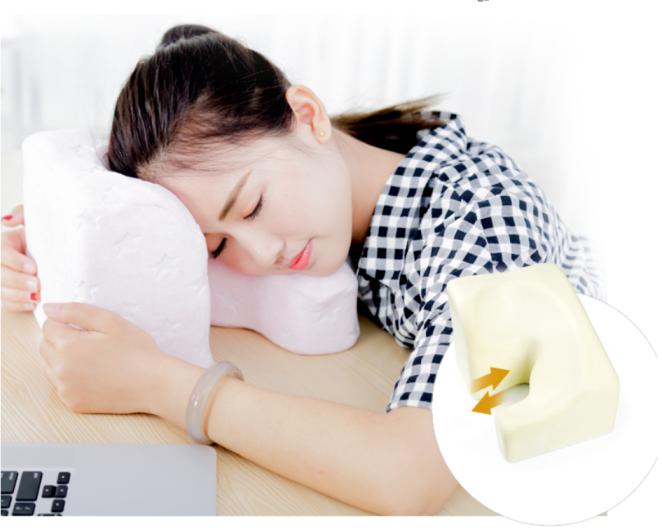 How to use the nap pillow
The position of lying on the table to sleep, in addition to affecting the normal blood circulation of the arm, causing discomfort symptoms such as arms, hands numbness, pain, etc., will also increase the body's curvature and oppress the chest, so people often feel that breathing is not smooth , Especially for women, over time will also affect breast health. In addition, this sleeping posture will also oppress the eyeballs, which is why some people have temporary blurred vision after siesta. If this is the case for a long time, it will also induce eye diseases, especially those with high myopia. If you use the nap pillow , the quality of sleep will be greatly improved.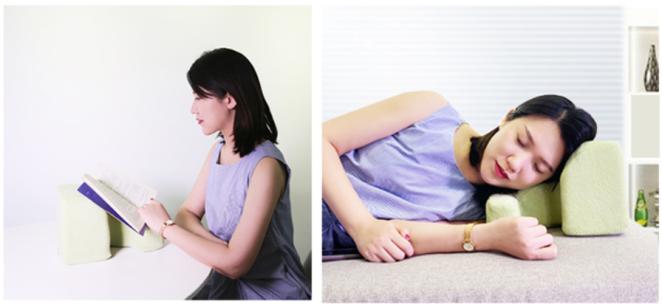 How to use the nap pillow
1. Make a cushion (back cushion) on the chair to reduce the pressure on the back and waist;
2. For those who often take long-distance driving, you can put the lunch break on your neck to relax your neck muscles and relieve stress;
3. Can be used as a pillow when lying down, lying down, reading a book;
4. When the lunch break is idle, it can be used as a stylish home furnishing;
Applicable people: students, office workers, pregnant women, etc.
Nap pillow washing method
Rinse with warm water, add a small amount of detergent or washing powder, and gently rub.
Note: Do not use washing machine to clean .
The importance of nap
If possible, most people are willing to take a break after lunch. This is not because we are lazy, but because the biological rhythm in our body is working. The nap is just a way for the human body to protect the biological rhythm.
German researcher Campbell believes that the sleep cycle is controlled by the brain and changes with age. At the same time, it is found that the lunch break is a part of the natural sleep cycle. A sleep research expert at the University of Florida said that the lunch break has gradually evolved into a way for humans to protect themselves. At first, the lunch break may be just for people to avoid the noonday sun, and then gradually became a habit; humans were living in warm areas at that time, outdoor work is the most basic condition for people to survive. So lunch break becomes a way for people to avoid being hit by heat waves.
Although there are a few people who no longer take lunch breaks from a certain period, most of them are forced to give up this " enjoyment " ; if they give up lunch breaks only temporarily, once the conditions are in place, they will re-establish the habit of taking lunch breaks. . What should be advocated is to arrange your time reasonably, and don't make yourself free for lunch.
In recent years, sleep experts from the German Institute of Psychiatry have found that the human body needs sleep during the day, in addition to night. At 9 am, 1 noon and 5 pm, there are 3 sleep peaks, especially the peak at 1 noon . In other words, in addition to sleeping at night, people have a sleep rhythm at intervals of 4 hours during the day . Experts believe that people's sleep rhythm during the day is often masked by busy work, study, and intense emotions, or eliminated by drinks that have a nerve-exciting effect such as wine and tea. Therefore, some people do not feel sleepy during the day. However, once such external stimuli are reduced, the body's sleep rhythm will be revealed during the day, and there will be a sense of sleepiness at that time, and it is natural to want to rest at noon. If the external excitement completely disappears, people's sleep value will be further reduced, and the two sleep rhythms of the last afternoon will naturally appear. This is why people take a lunch break.Studies have also shown that lunch break is a regular expression of normal sleep and awake biological rhythm, and is an essential condition for staying awake. Many people, especially mental workers, will realize that their work efficiency will be greatly improved after lunch break.
Foreign countries have proved that the incidence of coronary heart disease is much lower in countries and regions with lunch break habits than in countries that do not take a nap. This is related to the fact that lunch breaks can relieve the cardiovascular system and reduce the body's stress. Therefore, some people liken the lunch break to the best " health charge " , it makes sense.The benefits of napMany people are tired after lunch.
British scholars conducted research on this phenomenon and found that taking a nap for 10 minutes in the afternoon can eliminate sleepiness, and the effect is much better than sleeping two hours at night. According to the German "Sunday Photo" published recently, more and more office workers in Germany have the habit of resting in the office at noon.Napping can not only improve work efficiency but also prevent coronary heart disease. According to medical researchers' research and observation, taking a nap for 30 minutes a day can make the hormone secretion in the body more balanced and reduce the incidence of coronary heart disease by 30 %.
The researchers believe that the low incidence of coronary heart disease in Mediterranean countries is inseparable from the nap habit. One of the reasons for the high incidence of coronary heart disease in Northern Europe and North America is the lack of siesta. Adults who sleep less than 4 hours have a 180 % higher mortality rate than those who sleep 7 to 8 hours per night . This reminds people that lack of sleep at night, if properly supplemented during nap, will also benefit longevity.Whether or not to take a nap is closely related to the individual's own physique, sleep state, age, and the presence or absence of disease. Anyone who has insufficient sleep and frail sickness should take a nap; for those engaged in mental work and primary and middle school students.
Precautions for using nap pillow
Although the nap pillow improves the quality of nap, it is not suitable for everyone. People with low blood pressure, severe disorders in the blood circulation system, and dizziness often due to narrowing of the cerebral blood vessels, even with the help of the nap pillow, do not sit down and sleep, otherwise the brain will be temporarily short of blood supply, causing autonomic nerve function Disorders cause other diseases. At the same time, do not take a long nap while sitting. It is better to take 15-30 minutes. After waking up, move the neck and limbs to increase brain oxygen and devote more energy to the afternoon work.What brand of siesta pillow is goodGamesporter siesta pillow is a relatively good siesta pillow brand , with an original L -shaped design, the product shape is similar to the back of the human body, using Gamesporter siesta pillow can improve everyone's siesta quality, and there will be no neck pain and arm hair Symptoms such as numbness.