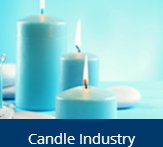 In 1997, HCI wax (Hong Chang International) was established in Jingmen, China, where one of the largest refineries in China is located.

Working with the largest and best refineries in China, Germany, The Nether lands , Turkey and the United States, we are the best source and global distributor for Fully Refined Paraffin Waxes , Semi Refined Paraffin Waxes , Microcrystalline Waxes , Slack Waxes, Pe Waxes , Bee Waxes, White Oil, Petroleum Jelly ,Base oil and other fine petroleum products.

Our mission is to supply our customers with products at a fair price that are consistent not only from batch to batch but from order to order. Customer satisfaction, customer service and on time delivery is the bedrock HCI wax is built on.

The HCI wax team of experienced, knowledgeable and dedicated professionals is ready to serve you and supply you with the finest petroleum products to insure your complete satisfaction.