Introduction:
Slag pot (slag ladle) is important device in steel making It is a load-bearing device to collect molten or solid slag generated during metallurgical or chemical processes CHAENG (Great Wall Steel Casting Co , Ltd) makes continuous technical innovation in casting process, and CHAENG slag pot has more advantages such as short cast period, long service life and strong resistance to deformation We can manufacture slag pots according to usres drawings
Slag pot manufacturing process: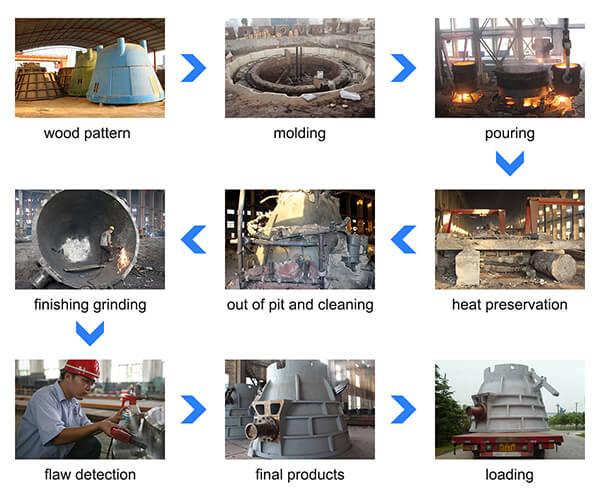 In the development of the past ten years, CHAENG has been insisting on continuous innovation and learning. In-depth optimization of the material and structure of the slag pot, and learning of the international advanced casting process. In addition, the company's professional R & D design team and high-precision production equipment can fully guarantee the quality of the slag pot.
Advantages of slag irrigation: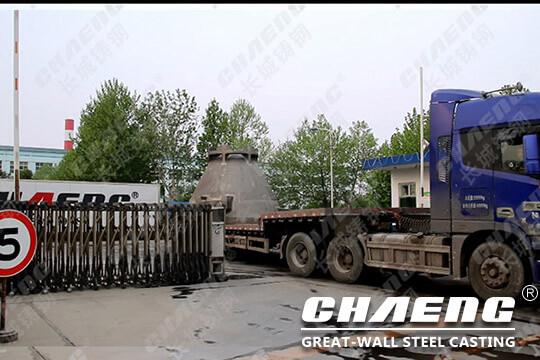 First,each slag pot is digitally simulated by CAE software before casting. The process analysis and quality prediction of the product forming process are carried out by digital simulation technology, and the process optimization of slag pot casting is completed. Second,For the problem that the two materials of slag can trunnion alloy steel and pot carbon steel are difficult to weld, CHAENG has customized a complete process to strictly control the welding problems in the production process of slag pots;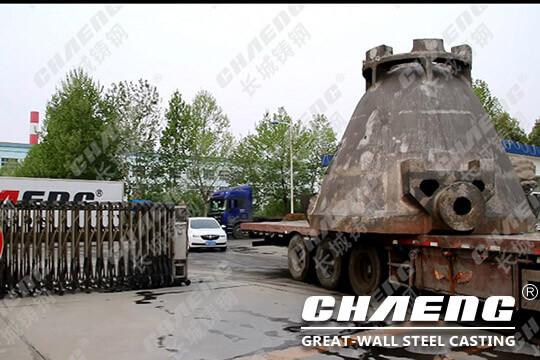 360 ° non-destructive testing of the inner wall of the slag pot, the trunnion and the tilting mechanism with advanced flaw detection equipment to ensure the internal and external quality of the slag pot. The slag pot material produced by CHAENG is mature, the manufacturing process is stable, the deformation resistance is strong, and the service life can be as long as 6000 times.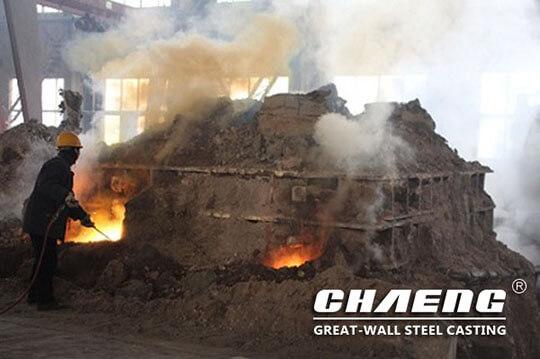 On July 18, 2008, CHAENG signed the first contract of slag pot, under the situation of financial crisis and shrinking market, on the same year on December 12 we signed 13 pcs of slag pot with South Korea's posco, since 2008 we have signed the contract of more than 50 types of slag pot, and produce 287 pieces of casting process, "they" are exported to countries around the world: the United States Mittal, Germany, Italy, India's TATA steel company, Japan Chiba, Canada, Taiwan, South Korea, the United States, Mexico, Canada and other overseas countries.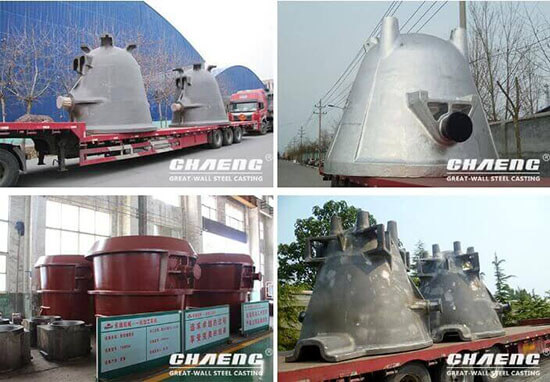 contact us: