WHAT IS SLUDGE SCREW PRESS DEWATERING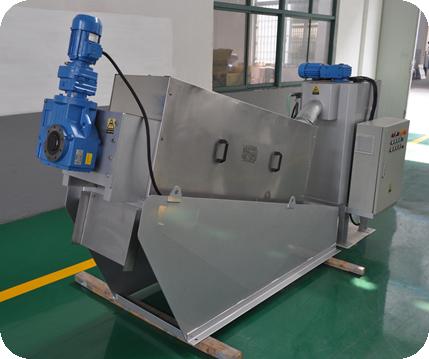 Dewatering screw press separate liquids from solids. It is a slow-moving device that can dewater sludge by gravity. Screw presses are used for materials that are difficult to dewater, including materials that are stacked together. Screw presses use a filtration system to separate liquids from solid materials. The liquid is collected as it flows through a screen or filter and can be reused.
DAGYEE SCREW PRESS provides unique, cost effective solution for dewatering of Industrial and Municipal Process Equipment Packages.
The device is designed to dewater the Primary Sludge and ƒor Secondary Sludge dewater sludge from a dry content of 0.8−4% to 15−20%.

SLUDGE SCREW DEWATERING TECHNICAL TABLE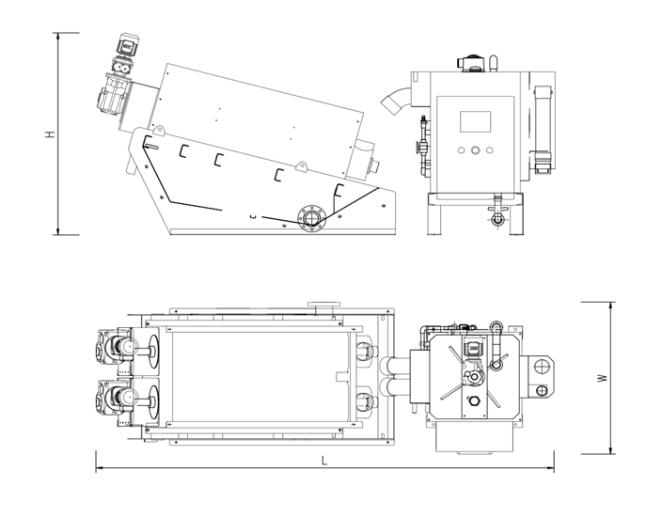 WHERE IS DEWATERING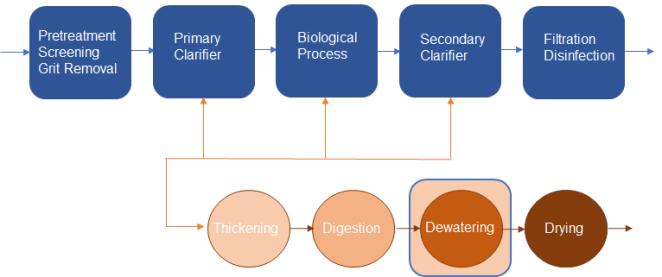 Dewatering is the removal of water from solids in a wastewater treatment plant (WWTP) to achieve volume reduction and producematerials for further processing or disposal.
DEWATERING KEY ISSUE
General characteristics affecting dehydration performance:
* Solid concentration
* Biological characteristics of loading rate affecting dehydration performance
* Type of sludge (main, activated waste, mixture)
* Sludge treatment (digestion, heat, chemical)
* Fibrous materials or filamentous bacteria Volatile Chemical properties of suspended solids affecting drainage performance
* Nature of water in sludge (free, interstitial, combined)
* Phosphorus (PO4-P)
* Monovalent / divalent ion ratio
* pH
* Temperature