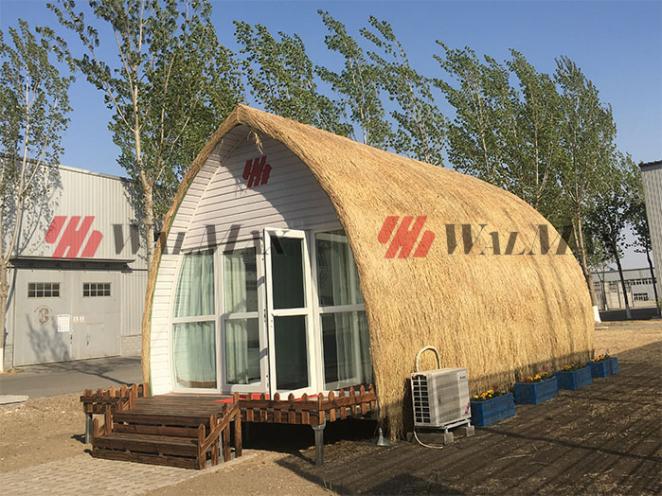 Walmax luxury steel prefab house is an outdoor camping cabin with arched structure and streamlined shape. It has some special characteristics which can meet your personalized requirements and deserve your attention.
Accurate modular steel structure, floor, wall design make Walmax steel prefab house can be assembled manually whenever and wherever. It is convenient to move at close range. No building waste and surrounding pollution on site. With thermal insulation, careful sealing and good drain, it keep dry, warm and comfortable. At the same time, the prefab house has various usage functions and suit for all kinds of application scenarios with spacious & bright room.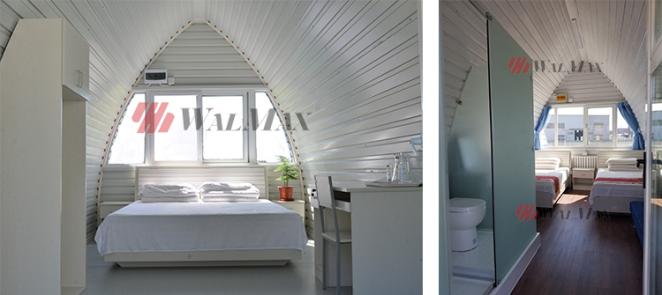 *Basic furniture: single or double bed, nightstand, wardrobe, desk & chair;
*Integrated bathroom: including toilet, shower, washing basin and Pipe fitting;
*Appliances: including electrical fittings, enough extra space for various of household appliances.
Performance
| | |
| --- | --- |
| Seismic Proofing | Great structure strength & High steel quantity |
| Wind Proofing | Streamlined shape can effectively guide the wind flow |
| Corrosion Proofing | Hot-dipped steel frame & Cold rolled wall plate with powder coating |
| Noise Proofing | Glass wool can absorb sound greatly |
| Water Proofing | Arched shaped to no water and careful sealing to no leakage |
| Fire Proofing | Impossible-flammable for metal & Difficult-flammable for glass wool material |
| Insect Proofing | No insect corrosion compared with wooden house |
Advantages
Compared with traditional container house
Container

building

1. Perfect economic & eco-friendly

2. Good stability, convenience

Walmax

modular

homes

1.Economic & eco-friendly also

The construction period is short with low construction consumption, no building waste and surrounding pollution. Most of material can is recyclable.

2. Better stability and durability

The tiny cabin is arched structure which can guide and reduce load pressure on wall for better stability and drain. Cold rolled and hot-dipped steel material insure corrosion proofing and durability.

3. Better comfort and more widely used

The tiny cabin suits for various application scenarios and usage function with 18m2, 3.4m height. With large day-lighting area, it can give you homely living experience.
Cases Show
Hillside circular viewing camping pod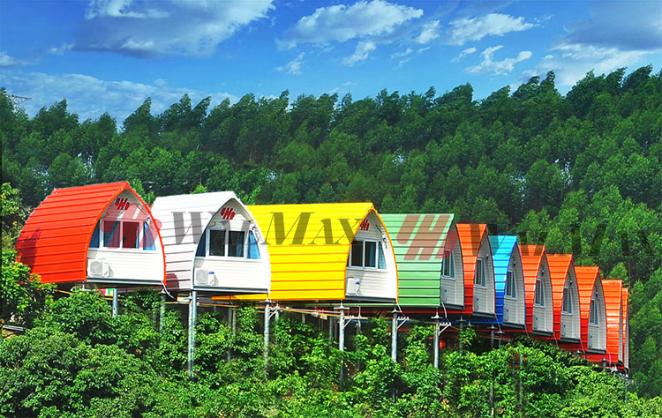 A mountain climbing tourism base: located on the circular hillside that let more and more people who like climbing have more time to enjoy climbing and take good rest. It not only brings great sightseeing horizons but also allows you to fully integrate into nature and enjoy a natural oxygen bar.
Outdoor fishing base with WalMax tiny cabin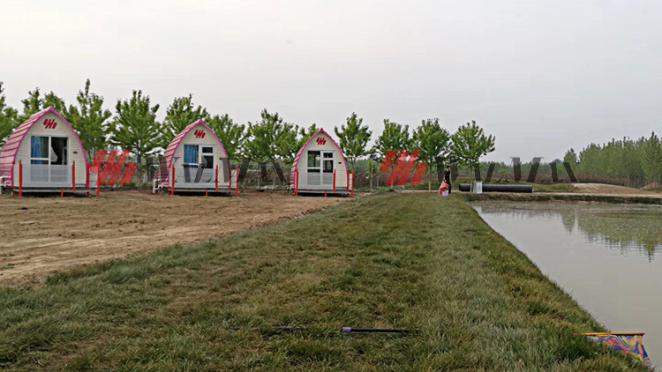 It's more and more popular to have fun and take relax in the field at weekend or holiday. The farm owner placed some tiny cabins as guest room, kitchen and dining hall by the pond. It's can not only allow customers enjoy fishing more fully and freely, but also insure a comfort outdoor journey and clean foods by do it yourself.
Certifications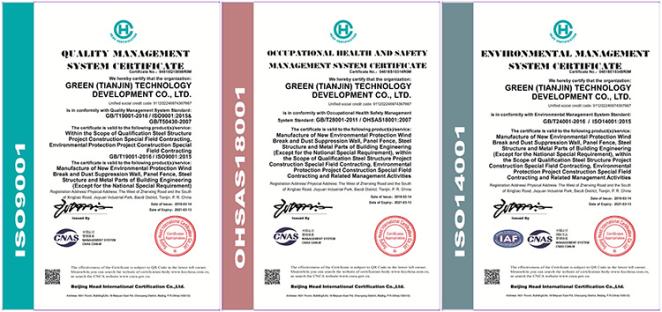 Our Company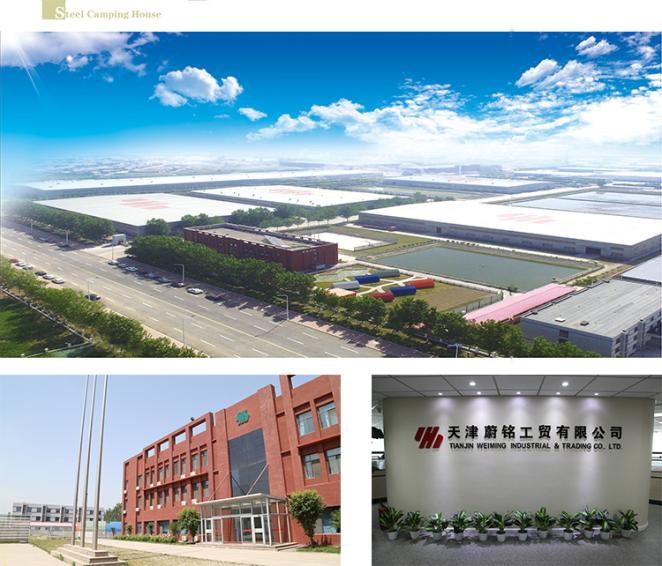 Tianjin Weiming Industrial & Trading Co. Ltd. (WMITC) locates in Tianjin, the largest seaport and the center of steel in North China. Established in 2001, WMITC has been in the line of steel material and processing for more than 17 years. WMITC is aware of requirements of different markets and has accumulated rich experience in steel quality control. WMITC has set up close cooperation with suppliers in China and is acquainted with product categories and productive capability of big and small suppliers.
WMITC mainly concerns in the import and export of steel materials, steel wall and fence, steel camping house as well as the outdoor camping system. WMITC acts as an independent provider for your brief or complicated orders. With an experienced, dynamic and high efficient team, our products are well-received worldwide.WMITC treasure her reputation in the line as a dependable, straightforward and long-term business partner. WMITC has gained recognition from customers, suppliers as well as government authorities.
Contact
It's our great honor that you are interested in the WalMax camping pod. Pls feel free to write to waiming51(at)wmitc.com.