The small wheat flour mill plant is widely used in wheat flour mill machine in China. It has advantages in power saving, less land occupation, operability, specialization, etc. The machine is made of standard steel to ensure the durability and long service time, non-pollution during the whole production process. And for this machine, we have both single and duplex 2 models to meet different needs.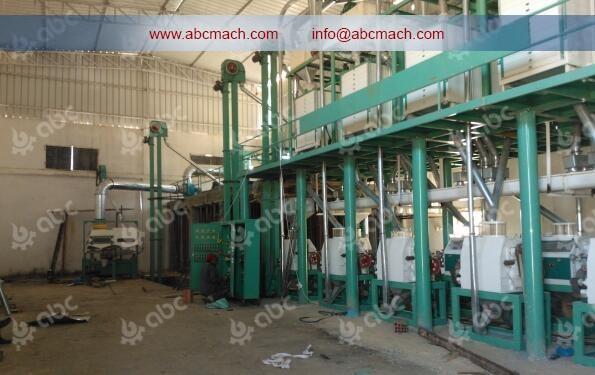 It is low investment and high efficiency. It's a small complete flour making machine line which can produce continuously. It is the epitome of the big unit and the design is principle, operation is simple, maintenance is easy and cover little area. The equipment could be adjust and used for many kinds of grain flour milling processing. It is popular and widely used in the factory for small maize flour production.
Cleaning Part: The cleaning part adopts three sifters, two scourers, two de-stoners, one washer, two magnetic selectors, one tempering, in which organic impurity and inorganic impurity can be removed completely from the unprocessed raw materials.
Milling Part: It changes the design of traditional technological process which includes break system, scratch system and reduction system. It's feature is that the scheme of making flour route is long, and make the flour evenly and completely.
The milling part adopts purifier, bran brush, flour checking plan-sift and other auxiliary equipments to improve the flour precision and its color, lower the ash content, and improve the extraction rate and quality of flour.