About Mo-i
Mo-i minimizes fatigue to your hand from holding big smartphones. Also, smartphones don't slip out of your hands which prevents screen breaking and helps you save expensive repair cost. Mo-i helps you control your smartphone with only one hand safely and conveniently.
We recommend our product to
whose wrists and knuckles ache because their hands are too small for huge smartphones
who often loses grip of their smartphones
who often watches TV or videos when commuting a long distance
who is having difficulty using both hands because of injury or physical limitations
who often checks on their smartphones for messages or Internet
who is using a smartphone that is 4.7 inch or bigger
who delivers products but whose hands are full to hold portable card readers
whose baby is too young that you have to hold them or carry their belongings
who frequently travels alone or with a companion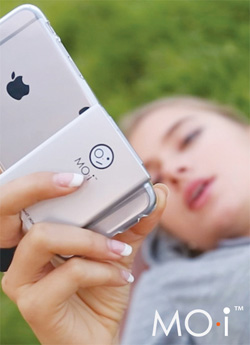 What you can do with Mo-i
One-hand control
You can apply it on a smartphone or its case which is 4.7 inch or bigger.
Preventing Fatigue
Use the holder grip to minimize fatigue to your hand and knuckles.
Prevents Dropping
When you make minor mistakes such as dozing or bumping into someone, your phone won't slip out of your hand

Men and Women of All Age
Fits well on kinds, women and seniors whose hands are smaller.
Watch Video Vertically and Horizontally
You can control your phone with only on hand by mounting it.
Use it on Any Kind of Smartphone
mo-i is attachable on flip-covers and smartphones with curved back.

take Selfies and Watch Videos
You can take pictures of yourself without using special equipments.
Convenient Mounting
You can mount your phone even when your earphones are plugged in or when it is being charged.
Design
Mo-i comes in various colors and designs with friendly characters that resemble human to give sense of connectedness.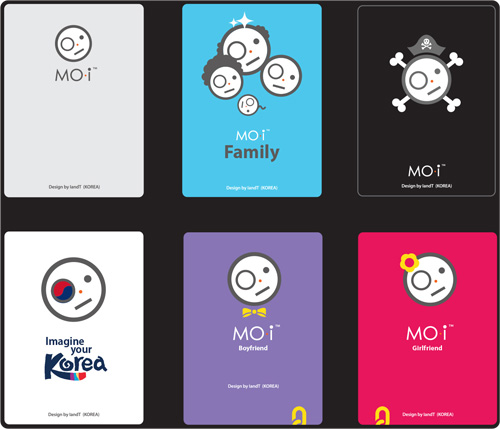 Structures and Specifications
Mo-i give less stress as possible to users' hands and knuckles by applying side holder and its structure has been designed to use smartphones safely and conveniently.
Also, since Mo-i rotates 360 degrees to the right and left you can hold it with either hand.
The holder is made of metal(stainless steel) and silicon to offer better grip and improve stability and durability. It also has little holes at each 90 degree rotating position, so you can easily mount your phone horizontally and vertically.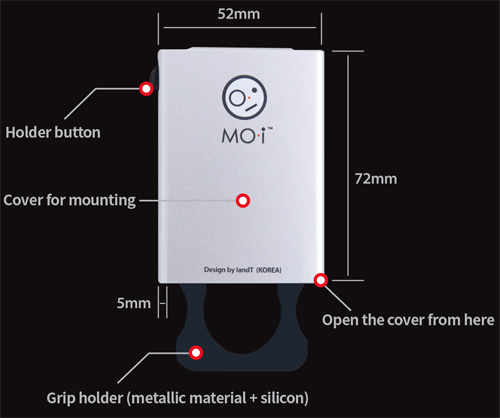 Mo-i comes in hand when
Any outdoor activities such as riding a bike


Mo-i helps you use smartphones safely and conveniently when riding bicycles, hiking and other outdoor activies.
On a public transportation such as bus or subway.


Mo-i prevents fatigue to hand and knuckles even when you watch videos for a long time.
Users can hold smartphones safely with one hand when the bus abruptly stops or starts.
At a cafe or in an office


Mo-i cover helps you mount your smartphone verically and horizontally anywhere you are.
Using your phone for a long time


When you use your phone for a long time with Mo-i applied, you naturally hold it far away from your eyes and this protects your eye sights.