1.Properties: white odorless powder or granule;
Melting point 622°C; Easily soluble in water; It can soften hard water to make suspension solution become into clear solution; It has got weak alkalinity but no corrosiveness.
It is a surfactant, and has got outstanding emulsification to lubricants and fat.
2.USAGES : The majority of STPP is consumed as a component of commercial detergents. STPP is a preservative for seafood, meats, poultry, and animal feeds.
It is common in food production as E number E451. In foods, STPP is used to retain moisture. Many governments regulate the quantities allowed in foods, as it can substantially increase the sale weight of seafood in particular. Other uses (hundreds of thousands of tons/year) include "ceramics, leather (as Synthetic Tanning Agent), anticaking, setting retarders, flame retardants, paper, anticorrosion pigments, textiles, rubber manufacture, fermentation, antifreeze."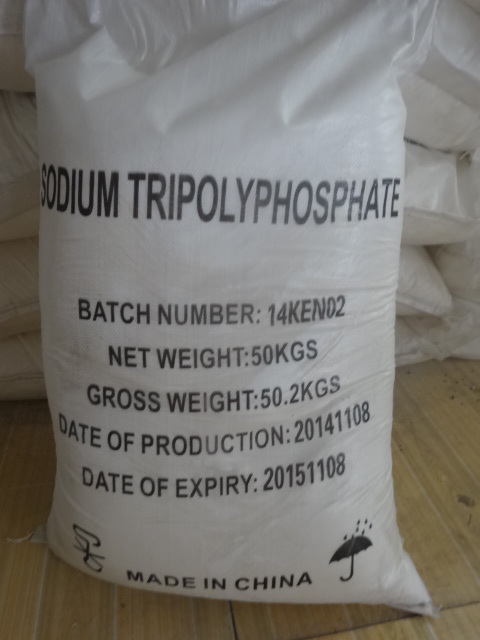 ITEM
INDEX
INDUSTRY. Grade
Food Grade
Na5P3O10 (%):
94Min
95Min
P2O5 (%):
57Max
57Max
Insolubles in water (%):
0.15Max
0.05Max
Fe (%):
0.007Max
N
Ph (1% solution):
9.2-10
9.5-10
Heavy Metal (As Pb) (%):
N
0.001Max
Arsenic (As) (%):
N
0.0003Max
Fluoride(F) (%):
N
0.003Max
Whiteness(%):
90Min
90Min
Density
0.35-0.9
0.35-0.9