Description:
DC-L Series Life casting liquid silicone is kind of two-component platinum catalyst liquid silicone. The product is colorless or skin-colored oily liquid, and can be very soft and elastomeric after vulcanization.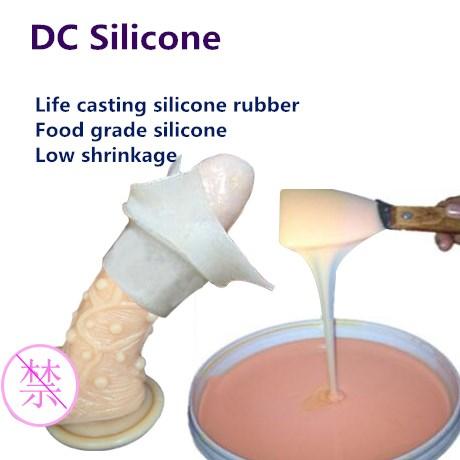 Application
DC-L Series Life casting liquid silicone are mainly used for Breast enhancer, body organ, sex dolls, sex toys, silicone prostheses, silicone mask, ultra-realistic replicas of face, silicone fake skin, silicone animatronic skin, silicone baby mat, silicone baby doll, and so on.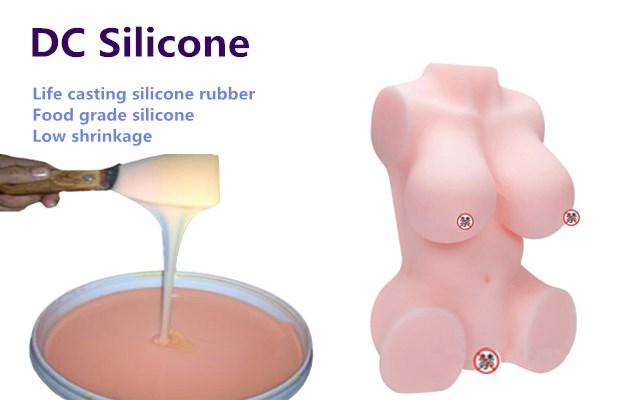 Technical Parameters
Model

Color

Mixing ratio (%)

Pot life (mins,

under 25℃)

Curing time

Hardness ( Shore A )

Tensile-

strength (MPa)

Tear-

strength (kN/m)

Viscosity

(After A/B mixed ,mPa.s)

Shrinkage

rate (%)

Elongation

(%)

DC-L15

Translucent/

Yellowish

1:1/10:1

30-40

15-30h

15±2

7.5±1.0

22±5

4000±1500

≤0.1%

400%

DC-L20

Translucent/

Yellowish

1:1/10:1

30-40

15-30h

20±2

7.5±1.0

22±5

6000±1000

≤0.1%

400%

DC-L25

Translucent/Yellowish

1:1/10:1

30-40

15-30h

25±2

7.5±1.0

20±5

35000±1000

≤0.1%

400%

DC-L30

Translucent/Yellowish

1:1/10:1

30-40

15-30h

30±2

7.5±1.0

16±5

35000±1000

≤0.1%

400%
LIFE CASTING SILICONE MAIN FEATURE
Silicone life casting supplies can be used for a long time and maintain extreme softness. It is also characterized by excellent electrical performance and other merits, such as chemical stability, waterproof, corrupt resistance, physiological inert, non-toxic, aging-resistance, easy pouring, easy operation, and full vulcanization. It can meet requirement of the mechanical strength even with a very low hardness.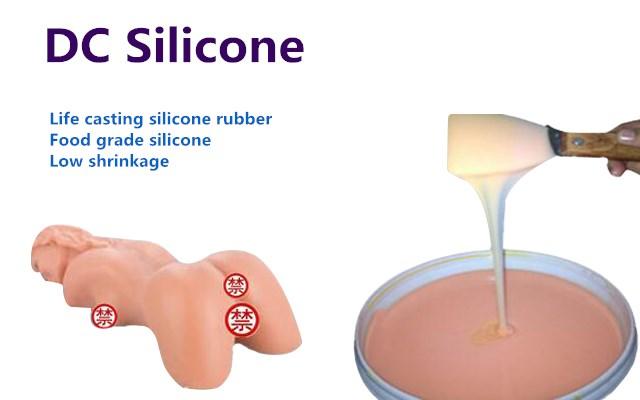 LIFE CASTING SILICONE INSTRUCTION
Mix component A and component B of our life casting silicone rubber evenly according to the mixing proportion of 1:1 or 10:1, and can be poured after cleared the bubbles. The operating time (1-5) hrs depends on different temperature; the curing time is 3-5 hrs at the room temperature; and the curing time can be reduced to 10 minutes with the temperature increased to 80~120°C. The
operating time of the room temperature quick drying type is less than 20 minutes and the curing time is 1 hour. The product can be produced in red, yellow, etc., but you should consult us about the pigment first.
LIFE CASTING SILICONE PRECAUTIOUS
life casting silicone is platinum cure silicones, so substances, such as water, impurity, organic tin catalyst, acid, alkaline and other organisms containing sulfur, phosphorus and nitrogen, will influence the vulcanization of the lifecasting silicone rubber. So, please do not mix with or touch those substances during your operation process.
LIFE CASTING SILICONE PACKAGE
Packaging: 5kg/can, 25 kg/drum, or 200 kg/drum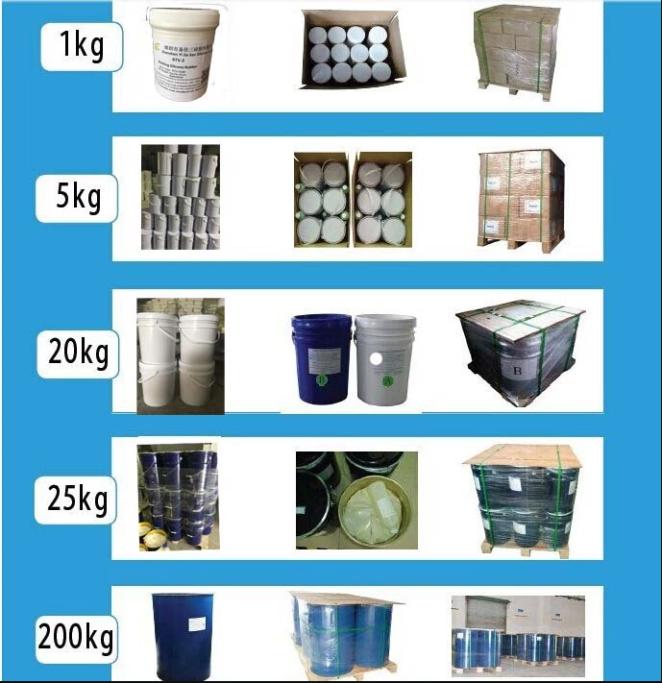 LIFE CASTING SILICONE SHELF LIFE
Twelve(12) months when stored under dry and cool place by original package under 25℃
About our comapny:
Shenzhen Zhihua Chemical Co.,Ltd.(DC SILICONE) was established in 2008,is a science and technology Company which is concentrating on production, R&D, and sales of Chemical products, especially silicone rubber. We are praised as the leading professional manufacturer of Mould Making Silicone Rubber, Addition Silicone Rubber ,Life Casting Silicone Rubber, Electronic Potting Compound, Pad Printing Silicone Rubber, and so on. There has two main Series of best selling silicone rubber in our company. The DC-A Series Addition cure silicone rubber and The DC- C Series Condensation cure silicone rubber.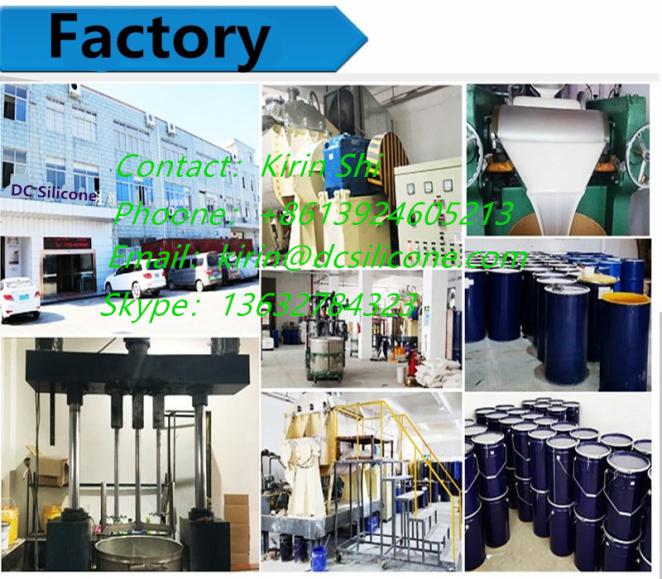 Why choose us?
1.Attractive price to help you save cost
2.High quality with stable performance.
3.Free technical support and sample test to check the quality.
4.More than 10 years experience of silicone rubber producing.
5.Relate products purchasing assistance
6.China visiting reception
7.Factory visiting Reception
8.New market developing
9.New products research and development
11.Hardness can be customized according to your requirement
12.Color and package could be customized