Soundproof Commercial Decorative Fold Able Movable Partition Wall for Banquet Hall
Movable Walls, Sliding Walls
Boasting benefits; the movable walls are a fine investment to make, no matter how much space you have available! Here at BUNGE Partitions, we have developed a wealth of knowledge and expertise over the years, installing movable walls and folding partitions, so you can rest assured that you're in capable hands.
Specialising in design, manufacture and installation, we make sure that your movable walls are installed correctly, providing you with a temporary solution for dividing areas within your office. At BUNGE Partitions, we accommodate the needs and requirements of all client's, meeting and exceeding criteria, wherever possible.
Movable Walls.
Getting the design of your office perfect will enable you to increase the productivity and work efficiency of your workforce. When it comes to maximising space, BUNGE Partitions can help you to create an environment that is practical and encouraging for your employees and any visitors. The acoustic movable walls and folding partitions are designed to open easily, welcoming natural light and creating an illusion of extra space.

Sliding Walls.
The sliding and folding partitions are easy to configure- it's no surprise that they are suitable for schools, universities and offices (and various other institutions.) As a temporary solution, our movable partition wall can designate a specific area of the room for meeting rooms and conference events, keeping your office professional. With the sliding walls, we can help you to create an environment that is soundproof- perfect for private discussions!
The team here at BUNGE Partitions design the sliding walls to suit even the most diverse demands, so you needn't worry about finding exactly what you're looking for. We pay careful attention to detail, prioritising customer satisfaction. You can expect our team of architects to push the boundaries, achieving only the best for your business.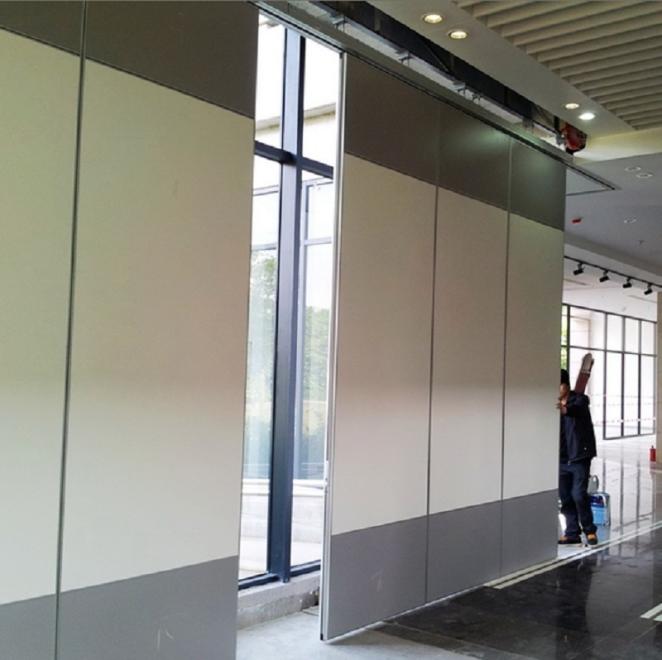 Series
BG 65
BG 85
BG100
Panel supension
Top hung only
Top hung only
Top hung only
Panel thickness
65 mm
85 mm
100 mm
Max height
400 mm
600 mm
800 mm
Panel width
600-1230 mm
600-1230 mm
600-1230 mm
Face material
9 mm
9 mm
9 mm
Pass doors
Single Door or Double Door
Sound insulation
20 – 32 db
28 – 36 db
32 – 50 db
Finish Material
Plywood / MDF /Laminate / Melamine / Gypsum
Board / Fabric / Insulation / Fireproof /Wall Paper /Vinyl /Painting /etc,(Customized)