Perforated Round and Square Metal Sheets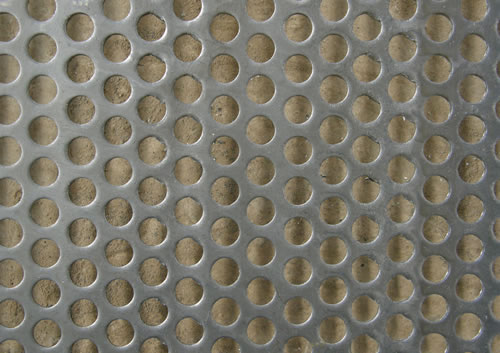 Perforated mesh with the following specifications:
Thickness: 0.5 mm
Hole shape: Square, round
Hole size: (4x4 mm) for square hole, and 4 mm diameter for round hole
Open area: 70-80%
Material: Stainless steel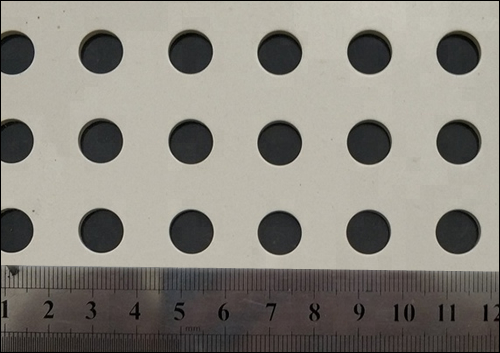 SS perforated mesh, grade sus304
Size: SS Perforated, 2 mm hole, 1mm hole and more sizes.

Round hole sheet /Stainless Steel perforated panels
Panels in 304 2b stainless Steel 0.7mm Thick
Hole diameter 2mm, staggered pitch 2.5mm
Panel size 535 x 185 with 23mm plain border all way around
Size 606 x 256 with 23mm plain border all way around
Perforated Stainless Steel Sheet for Filters, Sieves and Screens
Pack Screen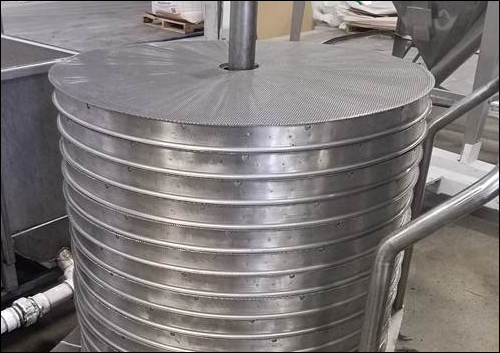 Perforated stainless steel
All measurements are in inches
Diameter = 34 7/8"
Center hole = 3 ¾"
Hole size = 1/8"
Holes per inch = 27
Screen thickness =.045

No burrs at all on the edges of the center hole and that hole has to be exactly 3 3/4" right in the middle of the screen.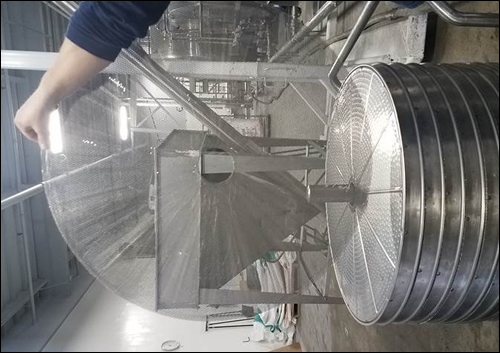 Perforated Tube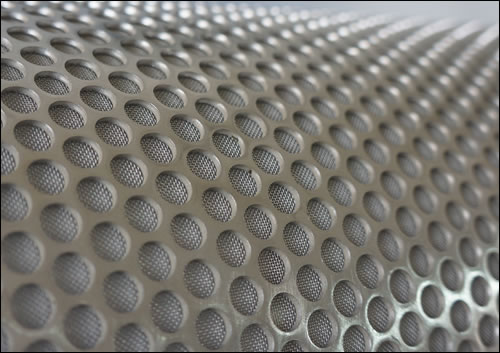 The filter screen is constructed of 4 inch, 11 gauge perforated pipe
Perforated tube / pipe has 3/8 inch round hole
Designed with perforated end caps
The screen and parts are constructed of AISI304 or 304L stainless steel
Standard 4inch ANSI flanges
Drawing reference in PDF
Perforated Stainless Steel Sheet for Powder Drying
Perforated sheet with the following specification:
Sheet Materials: Stainless Steel
Sheet thickness:1 mm
Sheet size: 1m x 1.3m / or 1m x 2.6m / or 1m x 4m.
Hole diameter: Ø 1mm.
Distance between holes are 4.5mm, 5.0mm or 5.5mm
Used inside drying machine in melamine powder manufacture plants
Perforated Stainless Steel Screen
Perforated stainless steel filter screen to replace emitter on patio heaters
Stainless Steel Mesh / Perforated SS Sheet for Food Grade Applications
We supply screen mesh or flat perforated ss sheet Suitable to work at temps to 450degF:

Stainless Steel Screen Mesh, ¼" hole size SS screen mesh, cut to round flat shape with 15.75" diameter. Wire gauge to be between .032" - .060"
Welded wire, not woven, for easier cleaning.
Thicker gauge SS wire welded around perimeter of mesh for edge support.
Flat SS sheet perforated with holes not larger than ¼", same dimensions, without any additional perimeter support
Perforated stainless steel mesh, shipping to Australia

Material: SS304
Perforated metal mesh
thickness:0.8mm
hole size: 2.5mm
pitch size:4mm
sheet size: 2400mmx1200mm
Slotted Sheet Metal
321 Grade SS Slotted Sheet
Slotted plate thickness 1.2 mm
Material: in stainless steel 321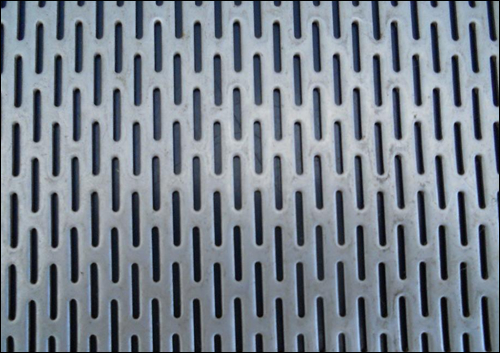 Slotted Screen Patterns Reference in PDF
Decorative Metal Sheets
Decorative Stainless Steel Perforated Sheets, Shipping to Lybia
Brushed stainless steel perforated sheets, with cross design
For ornamental furniture manufacturing

Perforation according to above photo.
Sheet of Stainless Steel Perforated Mesh, Shipping to USA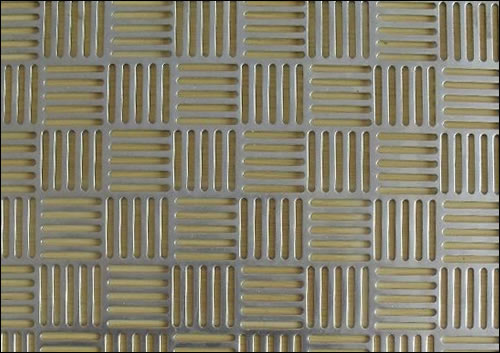 Perforated Mesh with decorative slotted pattern: each square of five slots
Size: 2"x2"
Steel mesh sheet, for decoration of hanging ceiling light
Sheet size: 82" x 44"