Description
FLD cone coffee filter coffee dripper is designed to fit the standard coffee and maker, the fine stainless steel filter is the perfect replacement for paper filter, saving the money without sacrificing the taste of your favorite cup of coffee. The coffee filter is made of 304 stainless steel, acid and alkali resistance, corrosion resistance and low resistance, can be repeated washing, relatively economy, cleaning is not affected by the filtration efficiency, impact strength is very good. Paper filter hold and trap essential oil and flavors from the coffee grounds and add an element of paper taste to your coffee. The stainless steel coffee filter allow all oils and flavors to fully pass the filter while eliminating any grounds and grit from entering your cup.
FLD provide 304 316 food grade stainless steel fine mesh filter in cylinder form. The cylinder will be open on one end and have a flat metal ring around it to hold the cylinder in place on the mouth of a jar and keep it from falling into the jar. The ring must be flat and thin so that the lid to the jar can be screwed on without impairment. The coffee grounds will be filled into the cylinder filter, placing the cylinder into a pot, then fill the pot with water and screwing the lid onto the jar, the coffee will steep the jar and the coffee ground will stay inside the wire mesh filter for easy disposal.
Features and Benefits
1.) No rusting and easy to clean up;
2.) Stainless steel micro mesh;
3.) Rinse clean under running water after use
4.) Environmental and economics;
5.) No toxic chemicals getting into your coffee;
Material: Filter Media Woven mesh or perforated mesh made of stainless steel 304, 304L, 316, 316L, 317L, 904L.
A range of shapes: discs, droplets and baskets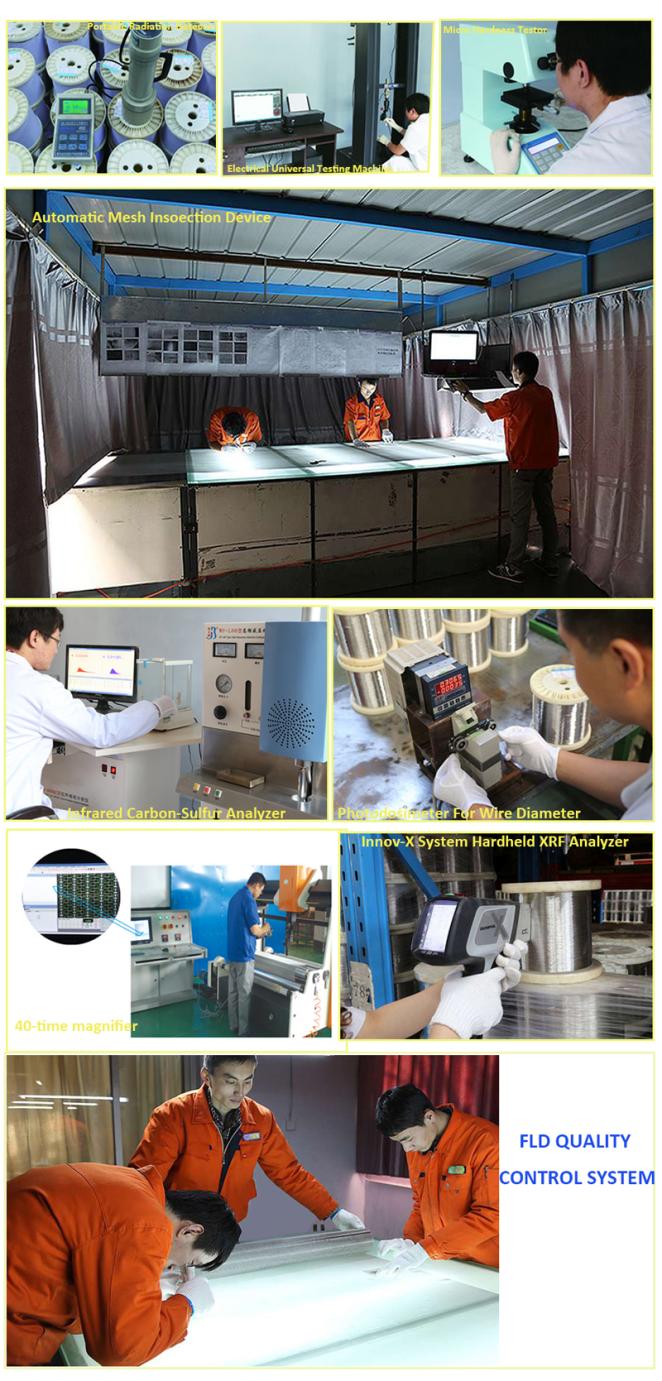 Maintenance
1.) The coffee filter is washed thoroughly before first using soap and warm water;
2.) Ensure stainless steel filter fits security in your Aeropress Device;
3.) After brewing, rinse your filter under warm running water;
The following parameter will be confirmed before order:
1.) Size;
2.) Material:
Pre-sale service
1.) Fast response:
Later is always more expensive. Communication efficiency and get our quickest reply. Your inquiry will be responded within 8 hours;
2.) Our technical team help you convert your ideas into visual design and it's free; Free CDA design;
3.) Samples: Free sample mockup is provided for your confirmation before mass production;
4.) Inspection: Strict quality control ensure satisfied products be received in your hands;
5.) Shipping arrangement: Buying different items? Sent to us together to save more.
6.) ODM & EDM: design and tailor-service for you based on your requirements;
After-sale service:
1.) Warranty period is 12 months;
2.) Our technology team will support you for forever;
3.) Engineering service is available for your machinery overseas
Frequently asked questions
1Q: Can you provide the detailed drawing?
Yes, we can provide the drawing after prepayment.
2Q: Are you a manufacturer or a trader?
We're a professional and experienced manufacturer located in Shandong Dezhou City.
3Q: Can you accept OEM?
Yes, we can produce the products based on your design and standard.
4Q: How about the delivery time?
Normally 15-25 working days after prepayment, we will make the delivery as soon as possible.
5Q: What do FLD supply service?
The proper wire mesh filter material selection is an essential part of a successful completion, FLD understands that many factors influence filter/screen selections to optimize the performance both the conventional screen options and next generation filter material for
your filter machine.