Steamed Rice In lotus leaf
Premium Well-being food
Steamed rice in lotus leaf represents longevity and health. Rich in vitamin B and iron, lotus leaves help purify blood, prevent anemia, strengthen immunity, and have an antibacterial effect.
Yeon Story's steamed rice in lotus leaf is made of natural ingredients, all produced in Korea—glutinous rice, glutinous black rice, glutinous sorghum, black beans, peeled chestnuts, jujubes, and ginkgo nuts—except walnuts.

The healthy taste of nature
As the lotus leaves that wrap steamed rice are also used as tea leaves, they must meet high standards of safety. Yeon Story uses only eco-friendly, pesticide-free white lotus leaves cultivated in Asan, Chungcheongnam-do. Yeon story produces food products based on recipes developed after over 20 years of research in its small-scale HACCAP facilities.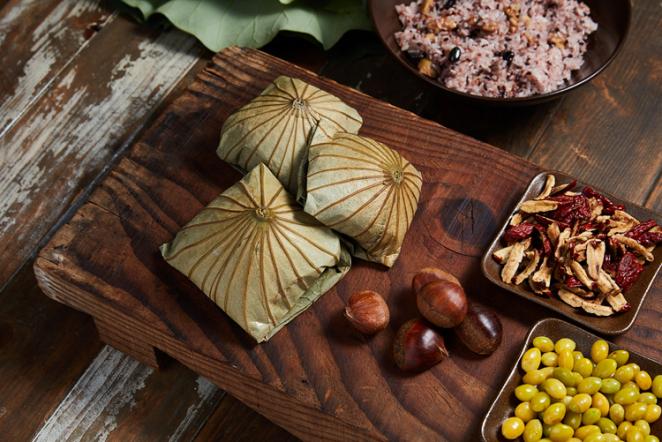 [Five features of Steamed Rice In lotus leaf]
• It makes a good and simple breakfast replacement.
• It is healthy with 8 types of grains and nuts.
• You can taste lotus leaf tea by pouring hot water on the lotus leaf after meal.
• You can feel a nutty flavor, chewing pleasure and savory lotus leaf scent.
• Processed with pure white lotus, it offers a superior taste and scent.
8 kinds of healthy grains and nuts
With various nutritional grains and nuts, you can enjoy diverse flavors and nutrition.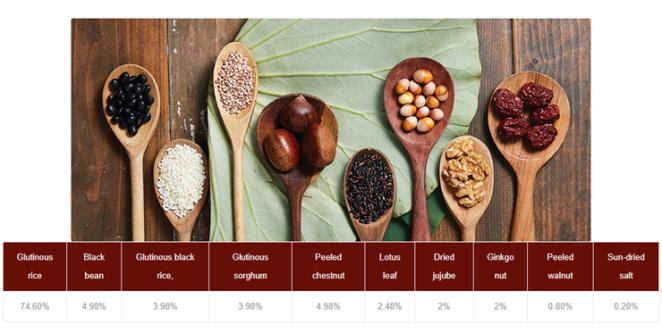 With various recipe applications
Steamed Rice In lotus leaf itself is a good healthy food but, you can enjoy a richer taste with various recipe applications.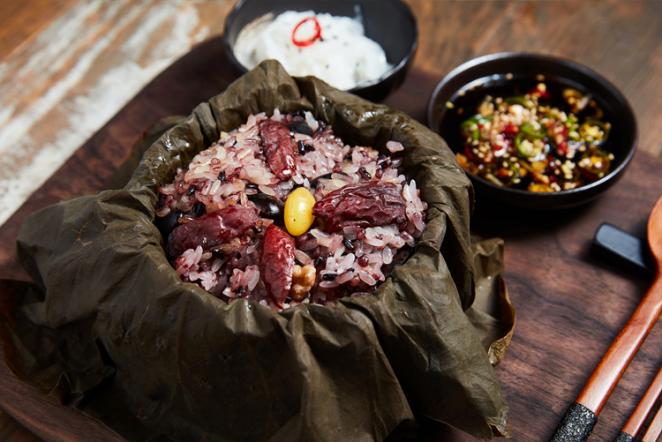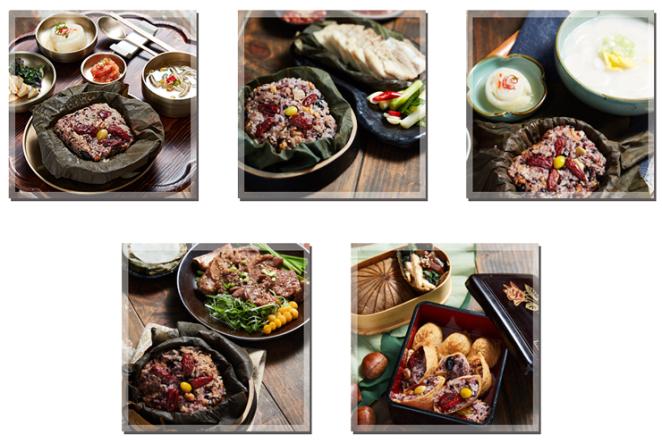 [COOKING INSTRUCTIONS: USING A STEAM COOKER]
1. Defrost frozen products at a room temperature for 2-3 hours.
2. Once defrosted, put them in a steam cooker and steam them for 25-30 minutes.
3. Transfer them onto a plate and unwrap the lotus leaves.
4. After finishing the rice, pour warm water on the lotus leaves to enjoy lotus leaf tea.
[How to eat using a microwave for a simple and delicious]
1. Cut off the edges of the lotus leaf rice packaging a little with scissors
2. Add 1/3 cup of water.
3. Leave in the microwave for 5 minutes. (This is based on 700W and cooking time may vary depending on the capacity of the microwave oven.)
4. Place the cooked lotus leaf rice on a bowl, spread the lotus leaf, and enjoy the aroma of lotus leaf first and then eat.