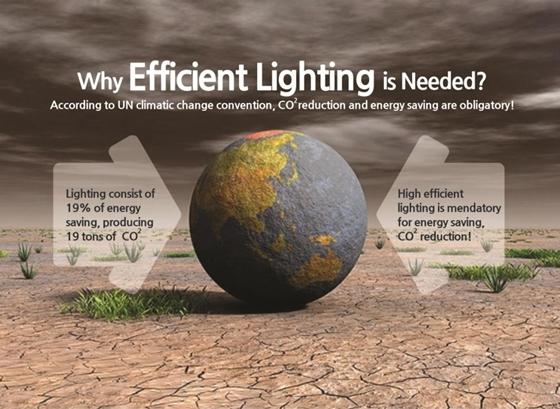 1 Color temperature 2,700〜6,500K, Color rendering index 83 Ra, superior light quality of induction lighting. - Induction lighting has very smooth and excellent visibility.
2 World's first dimming induction technology that one can freely control the brightness as needed. - Possible to control brightness from 20-100% without damaging the lamp with NHB patent technology. Excessive brightness is light pollution. Good lighting only lights for needed amount.
3 Maximum 75% of energy saving is possible with dimming induction lighting (compared to HPS). - Turn on when needed, turn off when not needed, bright at early night, moderately at late night, bright when people comes, dim when people goes.
4 Extremly long life dimming induction lamp with expected average life of 100,000 hours. - Extend lamp life with Averd is patented technology. Ballast 5 years. Lamp 3 years warranty. Guarantee for maximum outcome with low investment.
5 Smart light management system. - Hourly auto On/Off and dimming. Wireless total on/off and dimming control. Very smart lighting system that automatic On/off and dimming with using Brightness/movement sensor.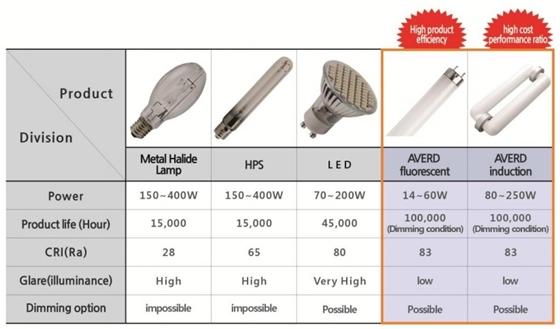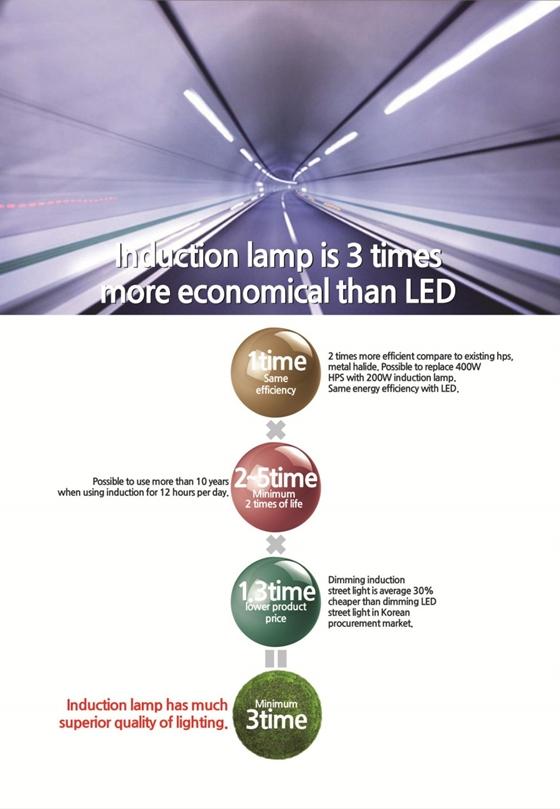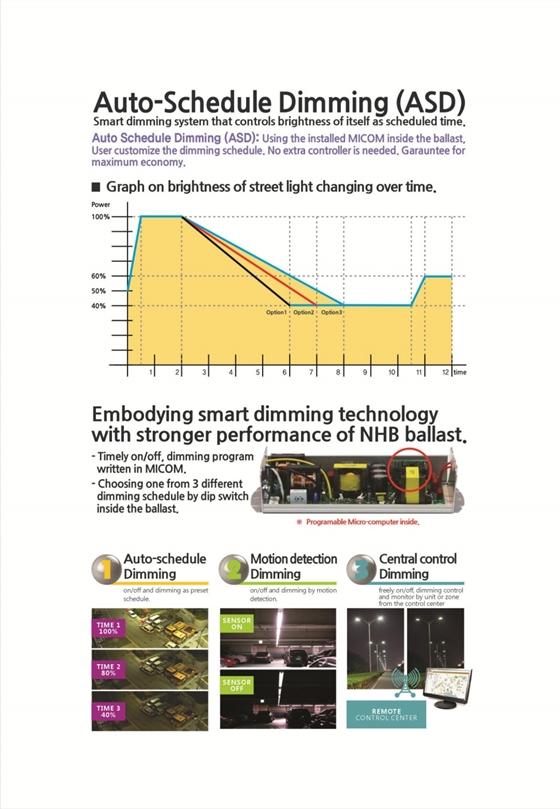 Street Light : ST-01/02/03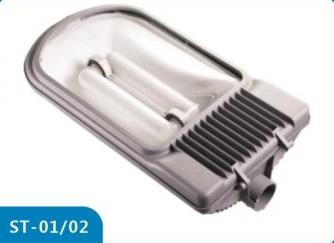 ■ Replacing 400W Metal halide to 200W induction lamp
■ improving luminous efficacy by 50% with applying nano reflector.
— Maximum 75% of energy saving compare to hps.
— Extra 40% energy saving with dimming compared to non-dimming induction lamp
■ Possible to use 11 years when operating 24 hours per day.
— lamp and ballast life: 100,000 hours (dimming condition)
■ Die-cast aluminum alloy housing
■5mm high permeation toughened glass
■ IP 65
■CRI >83