Eco-friendly products
-sugarcane bagasse fiber paper tray/plate/cup lids/tableware set/straws
Product overview-details picture
(make products as customers' require-size, printing,packaging, quantity)
Product desscription:
Material: Made from natural plant, Non-bleached sugarcane pulp
Eco: 100% biodegradable, can compostable in 90 days
Advantage: 100ºC hot water and 120 ºC hot oil resistant;
Usage: Suitable for Takeout packing,BBQ,Picnic and so on
Waterproof, no leakage with hot water (90 ± 5 ° c) for 10 minutes. used in temperature of -40ºC~135ºC, suitable for microwave oven, freezer freezing preservation.

Sugarcane Bagasse Natural Unbleached Lids For 8oz Coffee Cup 1000 Pcs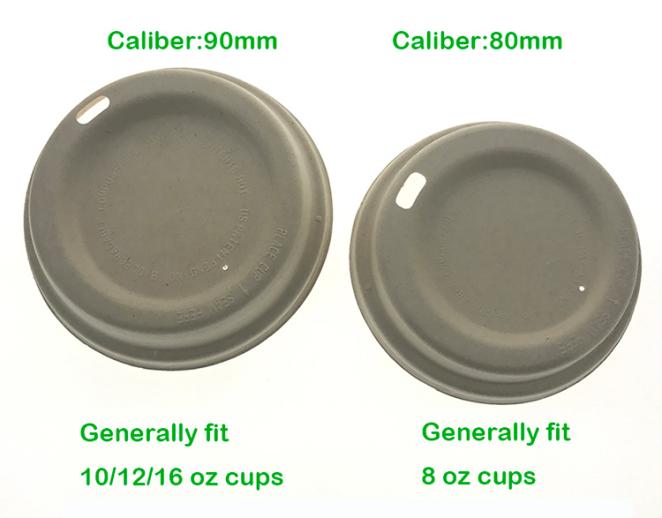 Bagasse products are 100% biodegradable and compostable. They are natural fiber products and it biodegrades in 90days. When bagasse products degrade, they provide natural ingredients back to environment since they are made from natural, organic and renewable materials. Bagasse products are perfect alternatives to petroleum based Styrofoam and plastic products which take thousands of years to degrade.