cone rubber fender's feature
Drawing of our products
Factory's general Specification and performance
Note:
(1)Other performance specification can be negotiated by the buyer and supplier.
(2) R-reaction force (KN), E-energy absorption (KN-M);
(3) RS-ultra high reaction force, RH-high reaction force, RO-standard reaction force,
RL-low reaction force
(4)Performance tolerance :±10%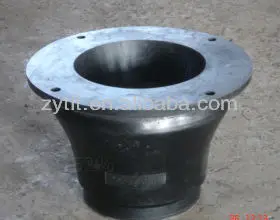 Delivery & Package
The testing , we can accept third party inspection , just like BV .LR ABS.CCS.ISO ...while ,it is ok for if you want to inspection on spot.
we have perfect experiment equipments and scientific instruments . 2000TON compression testing machine can meet all fender's reaction force and energy absorption force requirments .
Other type fender & view of work shop