Supermarket Island Freezer Chest Freezer
Model: E8 LANSING
Brand: LittleDuck showcase
Application:
This is plug-in (self-contained) island deep freezer, static cooling (direct cooling) system, with up-and-down sliding door, widely applied in Supermarket, convenience store etc.
Straight cabinet and terminal cabinet are available for selection based on your shop layout.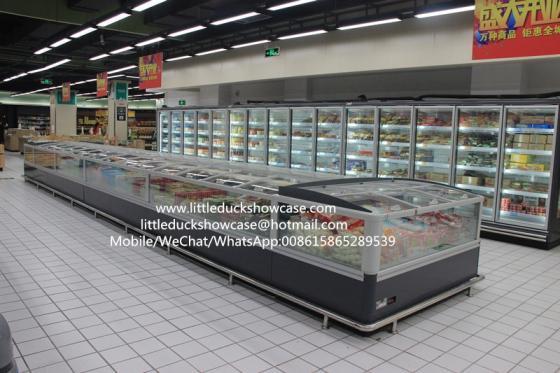 Running temperature:
-15~-18℃, for displaying and selling meat products, seafood, ice cream, quick-frozen dumplings and other refrigerated foods.

4 lengths for option:
1480mm, 1880mm, 1905mm, 2505mm. It can be flexibly combined according to store layout, can meet your different layout demands.
Sectional drawing: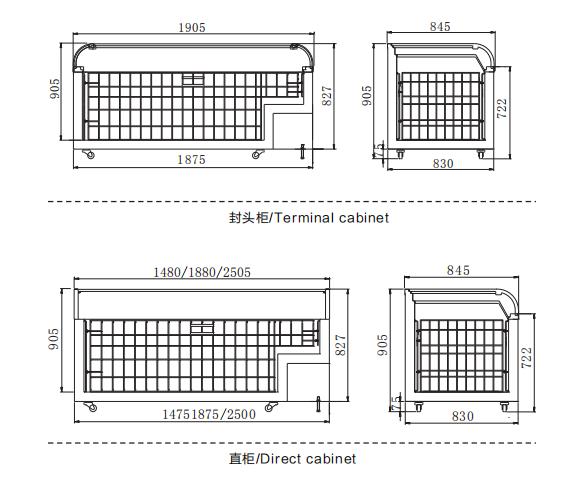 Highlights:
1.Compared with traditional open freezer, energy saving is more than 60%.
2.Large display area, direct cold and frost free, 24h temperature balance.
3.Constant temperature and cloud cooling design with imported high power setting, fast cooling and low noise.
4.Wide voltage range, wide climate and temperature range.
5.Automatic frost removing function.
6.Overall inspection before delivery, ensures quality. Timely after-sale service for troubleshooting.
7.Storage rack can be added in the middle part of freezer, to expand display area and better display effect.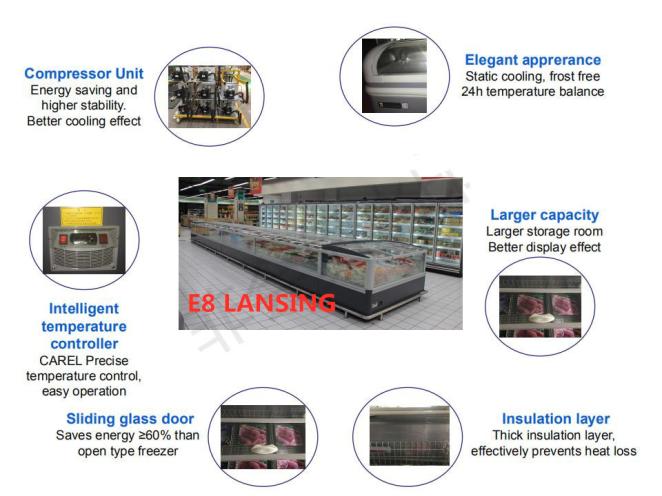 Model description: