Supermarkt Countertop Display Refrigerator
Model: EA New York
Brand: LittleDuck showcase
Application:
This is remote type multi deck upright chiller. It is widely used in supermarkets, convenient store and cold chain industry.
LittleDuck EA NEW YORK is specially designed and supplied to SUNING stores in city Jinan. It becomes hot sale once entered market.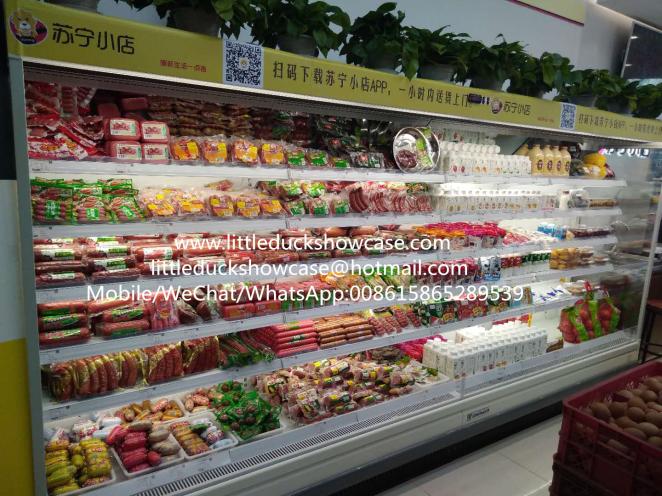 Temperature:
3M1 (-1-5℃), for seafood, meat etc.
3M2 (-1-7℃), for daily necessities, beverage, milk, sausage, cooked food etc.
H1 (-1-10℃), for fruit, vegetables, etc.
Length:
4 basic length: 937mm, 1250mm, 1875mm, 2500mm, can be jointed together freely.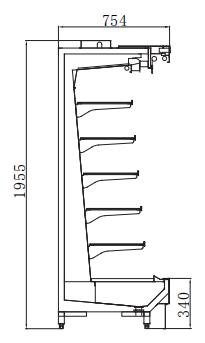 Highlights:
1. The ladder type shelf is used to form a waterfall air curtain, the temperature inside cabinet
is balanced.
2. Parts are treated with antirust.
3. Back panel air outlet technology, uniform air outlet, energy-saving and cost-reducing.
4. Multilayer shelf can be combined at any adjustable angle.
5. Overall inspection before delivery, ensures quality. Timely after-sale service for
troubleshooting.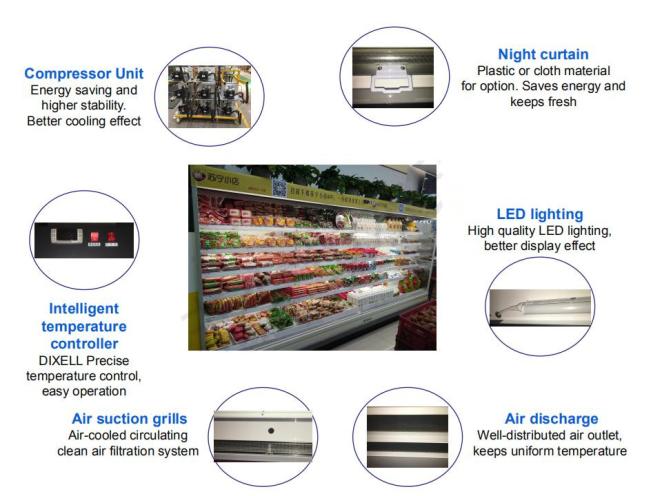 Model desription: