TIMEMACHINE HYAL 1000 [SC150225-3]
Volume : 30ml
FEATURES
Value of 1000% makes your treatment UP
Moisturizing + Soothing Skin + Bruise Removal
- Use after mesotherapy treatment such as dermal filler, botox and thread lifting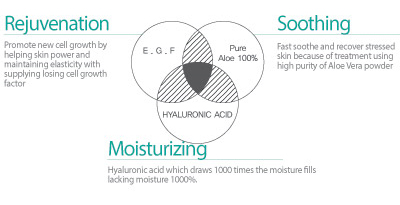 Timemachine Hyal 1000 is home care serum after treatment helping fast recovery of skin without stimulation. It contains Aloe 100% with freeze-dried pure Aloe Vera powder moisturizing consistently and makes hyaluronic acid particle act on the skin directly.
1. Moisture Tank HYALURONIC ACID-
Hyaluronic acid which draws 1000 times the moisture fills lacking moisture 1000%.
2. Contains Pure Aloe 100%-
Fast soothe and recover stressed skin because of treatment using high purity of Aloe Vera powder
3. Centella Asiatica Extract-
It has superb wound-care effect helping blood circulation with promoting collagen synthesis. It effectively removes bruise which comes from treatment.
How to Use
Spread lightly on clean skin twice a day, in the morning and evening. Use before 2 days of dermatological procedures. Use on the spot of procedures right after dermatological procedures. Use right after wash twice a day, in the morning and evening after dermatological procedures.
Main Ingredients
Aloe Barbadensis Leaf Juice Powder
Adenosine
Sodium Hyaluronate
Caulerpa Lentillifera (Sea Grape) Extract
Squalane
Human Oligopeptide-1