TPF oil filtration machine
TPF oil filtration machine is special for filtering waste cooking oil, dirty vegetable oil, trench oil, swill oil and animal oil etc., it effectively and completely removes particles, odor, water, acid and alcohol etc. from waste oil. The treated oil is clean, limpidity, and good smell. TPF is a good purification machine for Fry food factory, oil restaurant, cooking oil factory, vegetable oil factory, and waste oil collecting store. According to the treated oil usages, we can choose different machine body. For edible usage, we suggest to choose stainless steel body; for industrial, we suggest to choose steel carbon body. According to different working place, we recommend Skid type and mobile type (Trailer with pneumatic tyre)
Features:

1 PF is composed of vacuum filtration system and pressure filtering system. Vacuum filtration system equips three grades filters, all of mesh filters are made of stainless steel, which make sure anti-corrosion and reliable. Pressing filtering system uses filter paper or filter bag as filter-media, making sure filter size is less than 1 micron.

2 TPF vacuum filtration system adopts the vacuum vaporizing technology to remove water, odor, alcohol and volatilization materials to Inhibit acid value and peroxide value increases.

3 High quality filtering components, large capacity for holding particles, anti-corrosion, good mechanical performance, long lifetime.

4 Efficient electric heating system, heating uniformity, less power consumption, safe, and reliable.

5 Adopts interlocked protective system, which connect oil pump, heater and liquid level sensor, avoiding blank heating, blank pumping, oil leak and electricity leak. If there is any fault, machine will be power off automatically.
Technical parameters:
Unit

TPF -10

TPF -30

TPF -50

TPF -100

Flow rate

L/H

600

1800

3000

6000

Vacuum degree

Mpa

-0.06 ~- 0.095

Working pressure

Mpa

≤0.4

Working Temperature

°C

0~80

Clean Degree

NAS

6 Grade

Impurity Size

μm

1

Gas Content

%

0.1

Acid Value

mKOH/g

≤0.05

Water content

PPM

≤10

Working noise

dB(A)

≤75

Electric heating power

KW

36

55

72

84

Total electric power

KW

50

68

86

98

Inlet (outlet) caliber

mm

25

25

32

42

Size

mm

1700*1050*1750

1800*1050*1800

1800*1150*1800

2000*1250*1950

Weight

Kg

650

720

880

1000
TPF PHOTOS SHOW----------- Different material

1,Stainless stell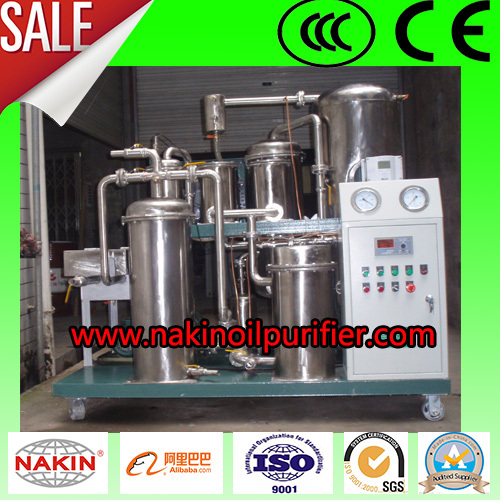 2,Carbon stell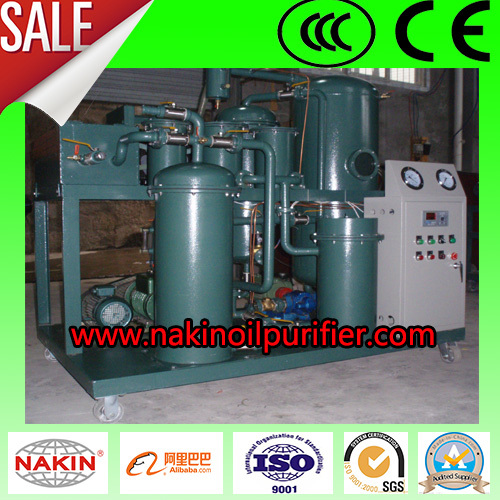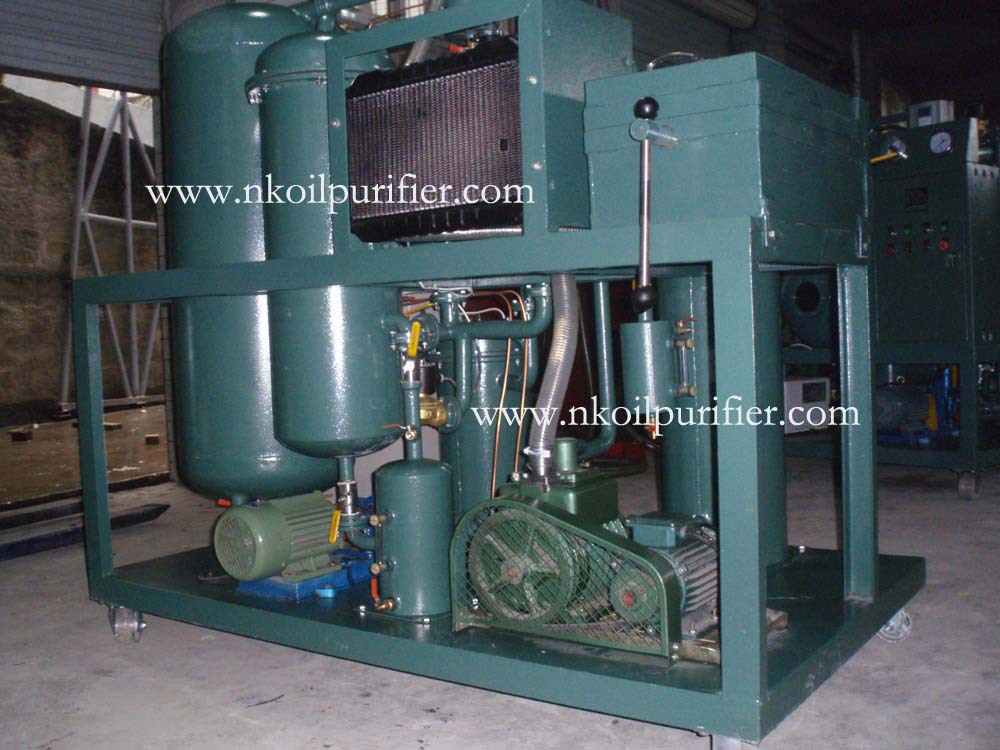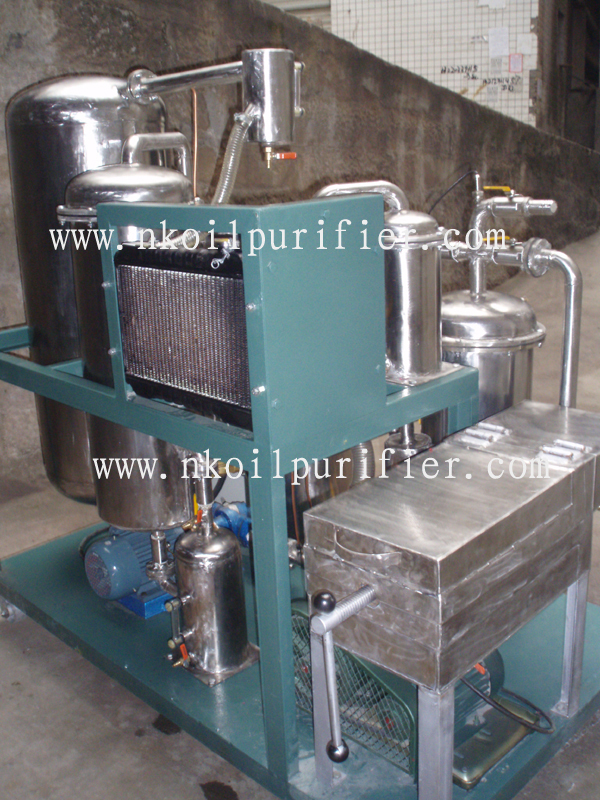 OIL PURIFIER PACKING, LOADING AND DELIVERY
Other main products
Series BZ Insulating Oil Recycling Machine
Series TYA Lubricating Transformer Oil Purifier
Series TY Turbine Transformer Oil Filtration Machine
Series JZS/JZC Engine Oil Recycling Machine
Series TPF Edible Oil Reclamation Machine
Series TYK Phosphate Ester Fire-resistant Transformer Oil Filter
Series IIJ-II Insulating Oil Dielectric Strength Tester
Series NKEE Oil Moisture Content Sensor
user's options:
1.Trailer type with fully closed for protecting oil purifier machine(Waterproof and dustproof)
2.Choosing different kinds vacuum pump, oil pump, and electric parts.
3.Anti-explosion (EX type) electric parts.
4.Equips moisture sensor and dielectric strength tester on the machine.
5.Filter elements for different requirements on filtering precision
6.Stainless steel material for oil purifier body.
Contract Person: Ms Annabelle wu
Company Name: Chongqing Nakin Electromechanical Co., Ltd
Address: Luohuang Industrial Park Area B, Luohuang, Jiangjin, Chongqing, China
http://www.nakinoilpurifier.com
Telephone: 0086-23-85575926 Fax: 0086-23-85575930
Skype:wu.jianglan
Whatsapp:(+86)15215080377