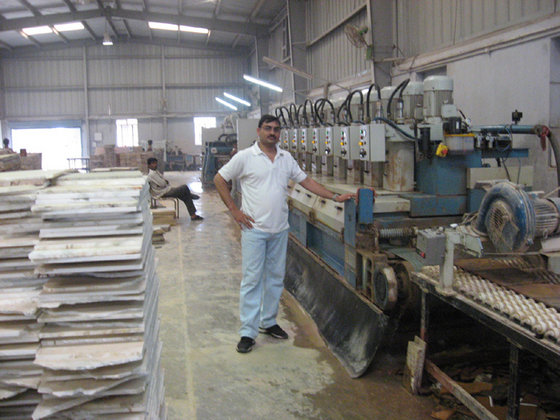 We are quarry owner of Sandstones, Marble and exports various stone products like Marble Slabs, Slate Tiles, Sandstone paving stones, paving tiles, , Quartzite tiles, Limestone tiles, marble tiles, Granite tiles, Mosaic tiles, ledge Panels, Ledge stones, Cobble stone, Pebble stone, Tumbled Stones, Semi Precious Art work on stones, Marble Carpets, Stone Sculptures, Garden fountain, stone bench, marble inlay floor, flexible stone veneer, micro thin slate veneer etc.

We are serving internationally from last 24 Years with best of our stones.

We provide a wide variety of stones to the customer with various sizes and finishes.

Selling Categories
- Construction & Real Estate >> Landscaping Stone
- Construction & Real Estate >> Mosaics
- Construction & Real Estate >> Quarry Stone & Slabs
- Construction & Real Estate >> Tombstones and Monuments
- Construction & Real Estate >> Wall Materials