Tianchi Farm Liquid Nitrogen Tank 6l
Tianchi Farm Liquid Nitrogen Tank 6l is high-strength aluminum alloy structure, light emptied weight. more than 5 years of vacuum quality promise is ensured with the multi-layer thermal isolation design.
the products are accessory with protective cover, which enhances the protection from reel and stumble.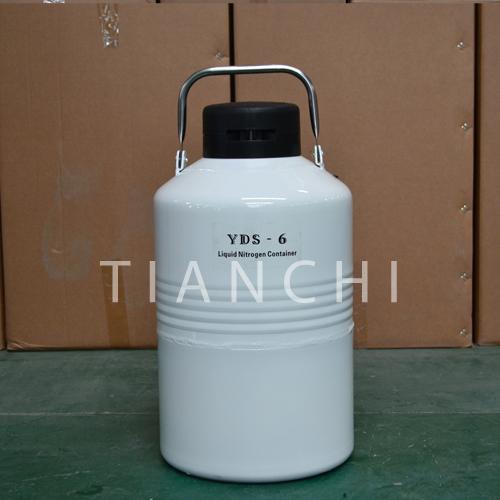 Parameter
Model:YDS-6
Volume(L):6.7
Caliber(MM):50
O.D(MM):284
Height(MM):504
Static Storage(D):65
Net Weight(KG):4.5
Gross Weight(KG):7.5
Static Power Dissipation(Kg/d):0.08
Packing Size:(CM):33*33*58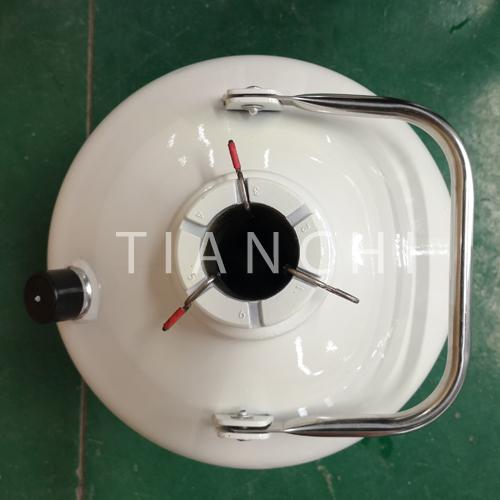 Liquid nitrogen container operating procedure
Liquid nitrogen filling: when the container is first filled with liquid nitrogen and refilled with liquid nitrogen after a long period of decommissioning, the liner is at room temperature and must not be filled too quickly. It should be filled in a small amount to gradually cool the liner. After the nitrogen boiling phenomenon is weakened, the filling rate is accelerated. Otherwise liquid nitrogen will splash out of boiling, causing frostbite.
Do not fill the neck with liquid nitrogen. Insert the filling head into the bottom of the container and fill it with liquid nitrogen. When using the funnel to fill, you should leave a gap between the funnel mouth and neck, so that nitrogen can be discharged freely.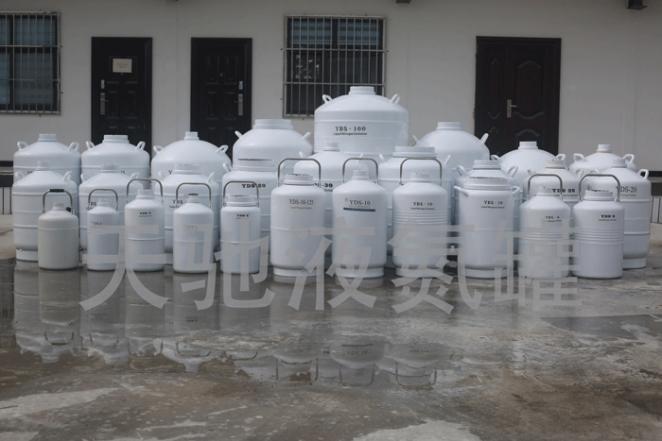 Liquid nitrogen container maintenance
1) Insert a wooden ruler into the center of the bottom of the container and remove it after 10 to 15 seconds. The frosting length is the height of the liquid surface. Do not use hollow tubes to check to prevent liquid nitrogen from hurting people from the tube. The liquid level must not be lower than the highest surface of the refrigerated object, and it must be ensured that liquid nitrogen will submerge the refrigerated product. When the liquid nitrogen is vaporized to the point that the chilled product is to be exposed, liquid nitrogen should be added in time.
2) After each item is removed, close the lid of the instrument and wipe the surface of the instrument.