Titleist Golf Hat
Titleist Tour Sports Mesh L/LX
TOUR SPORTS MESH
Product directly imported from the U.S.
Country of origin: Vietnam
Item number: TH8FTMS
Material: 97% Polyester, 3% Spandex
Color: white, black, red, white/navy, white/red, white/royal blue
Size: S/M (54~55CM), M/L (56~57CM), L/LX (58~59CM)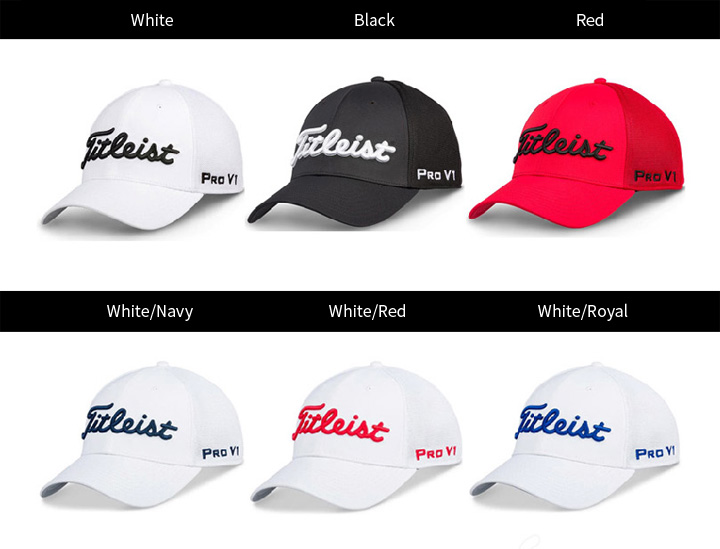 Titleist Tour Sports Mesh Golf Hat has always been a steady seller, and is loved by all.
Made with fine mesh fabric, Titleist's golf hats come in various colors that go well with any outfit, so choose any one to suit your preference.
Please make sure to check hat size before purchase.