Product Features:
1) Wood Material: Superior Canada Hemlock for both inner and exterior.
2) The nice Harvia stove equipped with stove
3) The design is the most popular item, one of the classic design
4) Suitable for different decoration.
5) Headrest, spoon and related products all been equipped.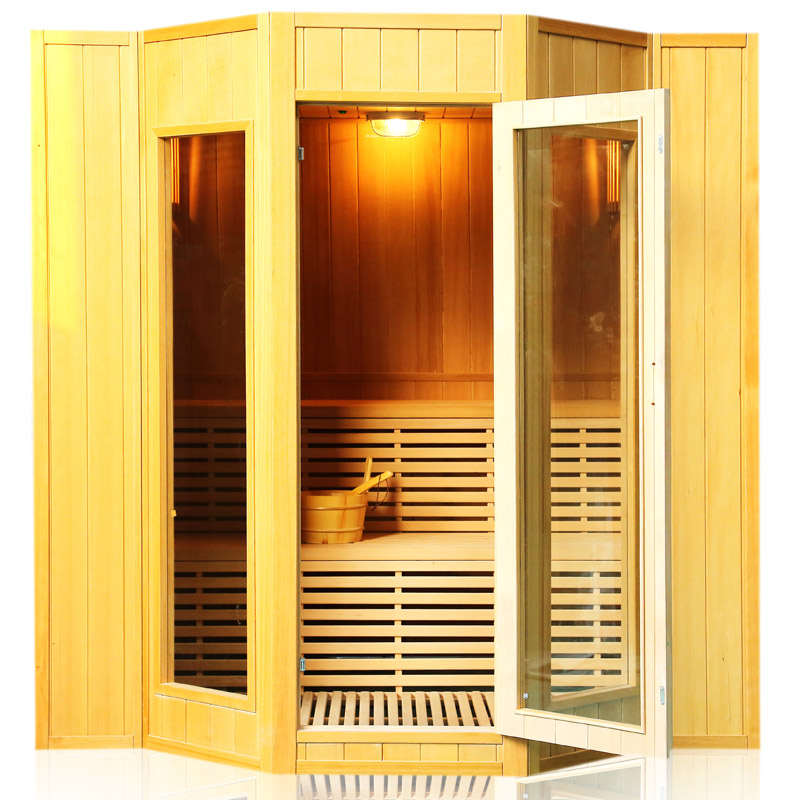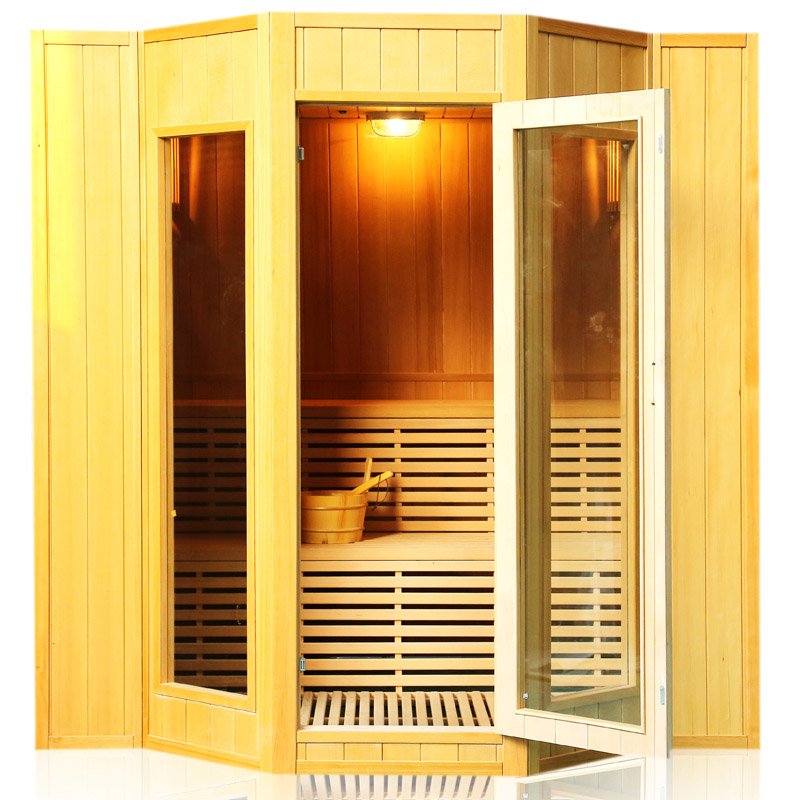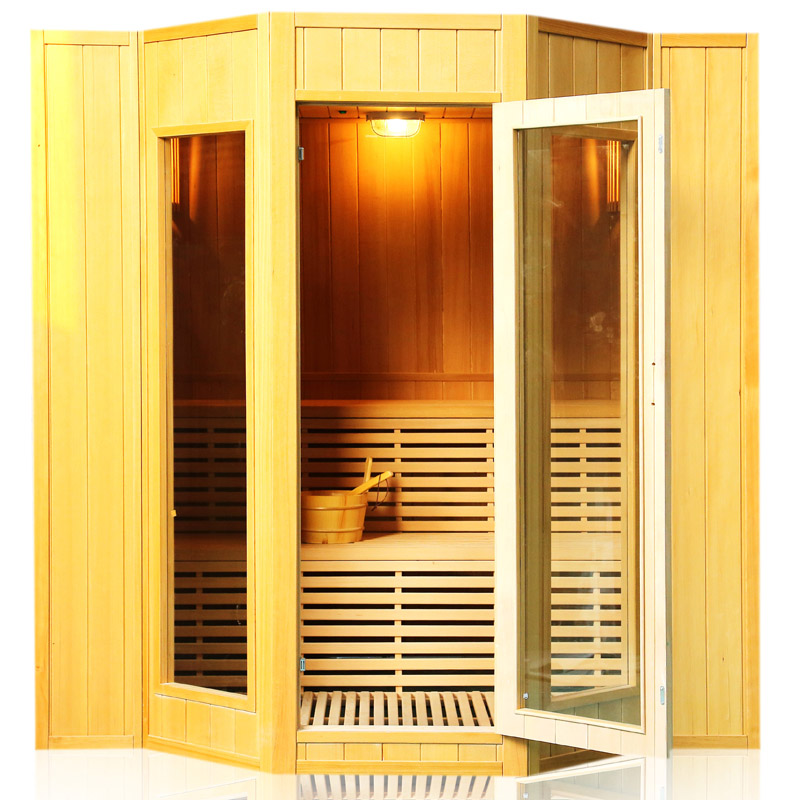 | | |
| --- | --- |
| Name | Traditional Finnish Sauna |
| Model | KY-T04 |
| Size | 150*150*200cm |
| Capacity | 4-5 Person |
| Wood | Canadian Hemlock |
| Heater | Harvia stove |
| Power | 6000W |
| Control System | Stove knob switch |
| Operating temperature | Above 85 centigrade |
| Music player | No |
| LQ(20GP/40HQ) | 10/28pcs |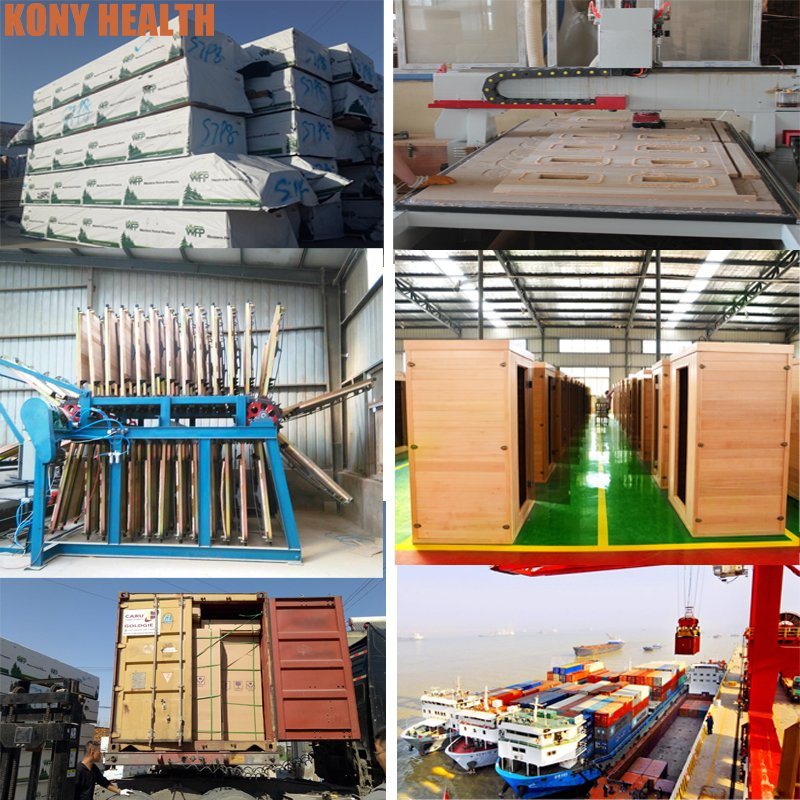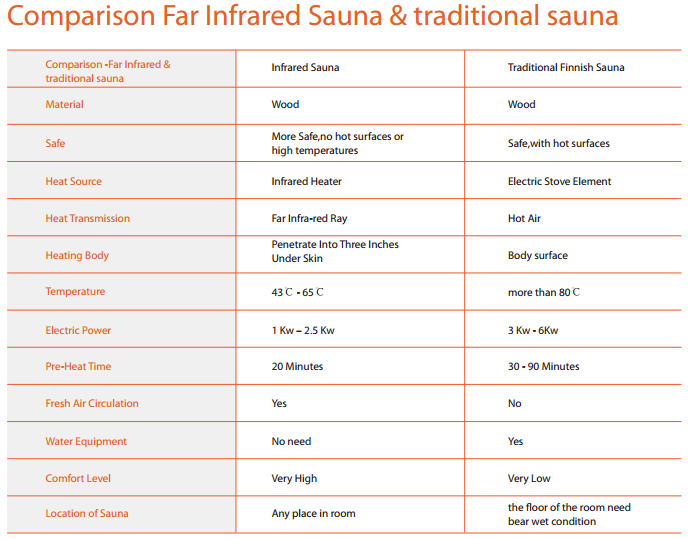 Sauna On Fairs:

Certificate Approval:
Effects of Traditional Finnish Sauna to Human Body

Tepidity effect
: maintaining the human body at a right temperature, which, compared to raising the skin temperature, is more likely to raise the body temperature (this is applied to eliminating the cancer cells) as well as relief of muscle fatigue.
Effect of growth promotion
: the far infrared can help the body tissue grow, thus it is an analgesic to scald and burn, and can help the wound recover.
Purification effect
: stimulating blood circulation to supply the body with balanced nutrition.
Neutralization effect
: it is evacuate and helps neutralize order. The excreta and harmful heavy metal and pigment accumulated in the human body are flushed out by sweating together with the remained body fat. It can also reduce the surplus salinity of the human body; eliminate the cosmetic remains in the deep skin, so as to keep the skin young with shine.
Absorption of moisture
: it helps maintain the moisture content of the human body at a proper level.
Relax effect
: your private natural forest space to relax whole body.