eProduct Descriptionscription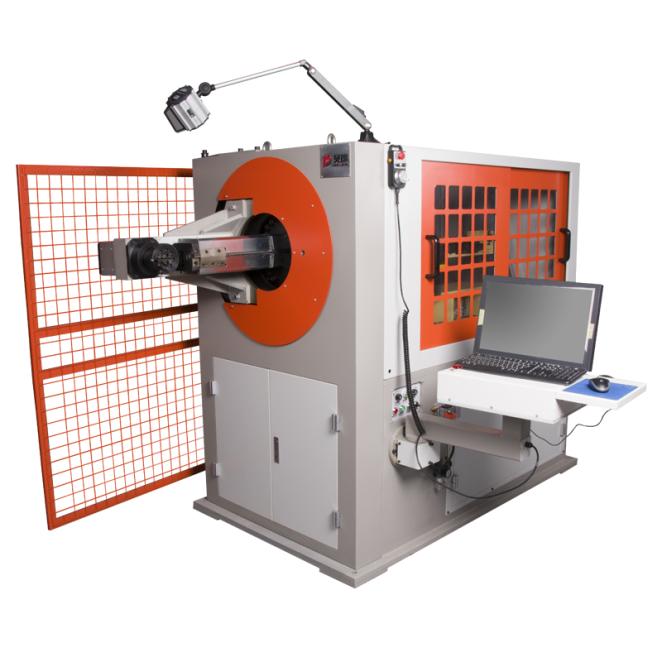 Technical Parameters
Technical Parameters
(Model No.)

BL-3D-51

2

00

No. of Axis

5

Axis

Input OD of Wire

hard material




Φ

5

.0~φ

8

.0mm

soft material




Φ

5

.0~φ

12

.0mm

No. of Feeding Round

4sets

Power of Wire Feeding Motor

15.0

KW

Power of Turning Motor

3

.5

KW

Power of Wire Cuter Motor

1.0

KW

Power of Moving Motor

1.0

KW

Power of Angle Control Motor

2.0

KW

Weight of Machine

3800KG

Input Power

380V/50HZ/3PH

Size(L*W*H)

3600mm X 1600mm X 2070mm
Product Advantages
Product Advantages
1.The principle of the turning wire bending machine is that the line does not turn bur the head turn,Lightweight head structure, to ensure rapid and stable production.
2, the computer Quick start-up and shut-down,operation simple, convenient, vivid. The computer interface can be produced while adjusting the speed while changing the program.
3. High-speed motors imported from Japan and speed reducer imported from Germany are used in the configuration, and the production speed is more than 25% higher than that of similar products in the domestic industry.
4, wire feed and arm, both separate and cooperate, when turning the head really do not turn the line, can achieve smaller outer diameter arc and multi-circle product forming.
5. The production can achieve no change in the Angle at the slowest speed and better production stability.
6. Bearings, gears and other important parts are imported from Taiwan, one year warranty. The equipment is durable and reliable.
7, High precision, can do 5.0-12.0 mm wire diameter range of wire molding products, error to 0.1 mm
Product Application
Products Are mainly Used In Automobiles, Kitchenware, Garden Tools, Supermarket Shelves, Furniture, etc.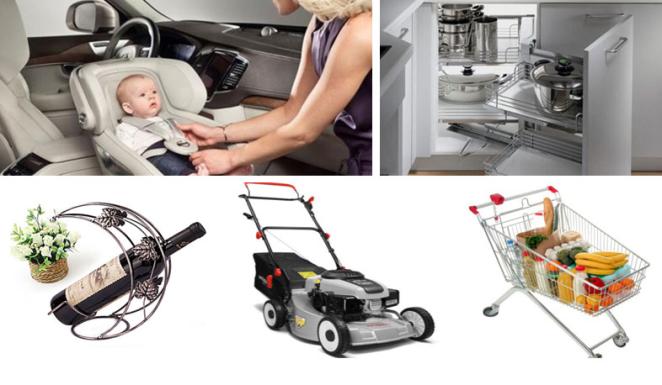 Wire Forming Drawing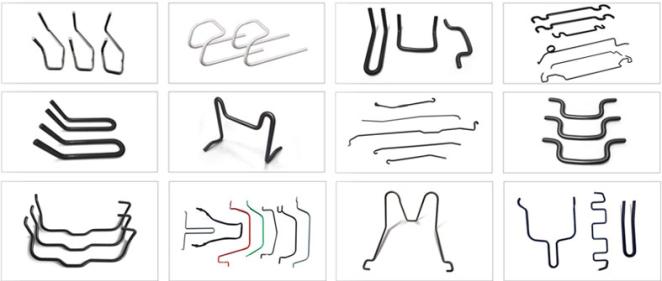 Manufacturing Capacity
Belang automation equipment co., LTD. is an innovative technology enterprise integrating r&d, manufacturing, sales and system integration services. Focusing on providing customers with solutions for high-precision 3D wire forming equipment, we are committed to promoting the transformation and upgrading of China's manufacturing industry to intelligent manufacturing.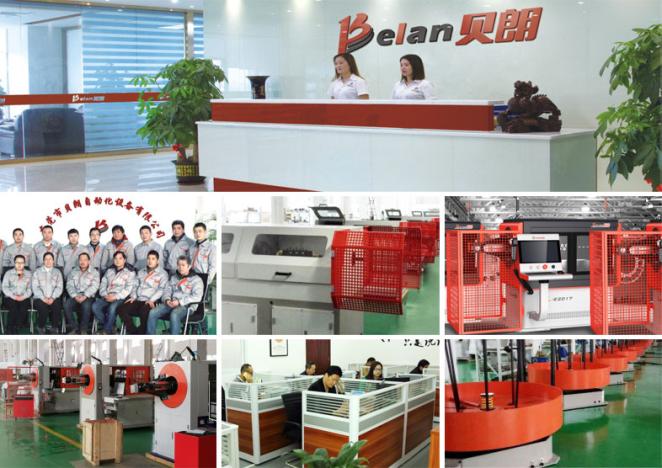 Honor Certification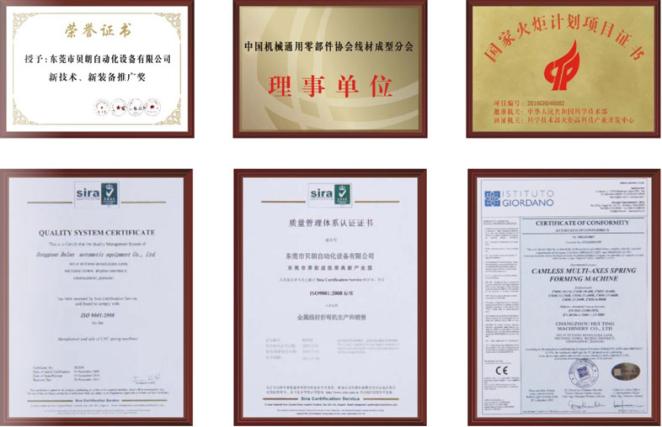 Customer case