UIY High Isolation VHF UHF RF Dual Junction Circulator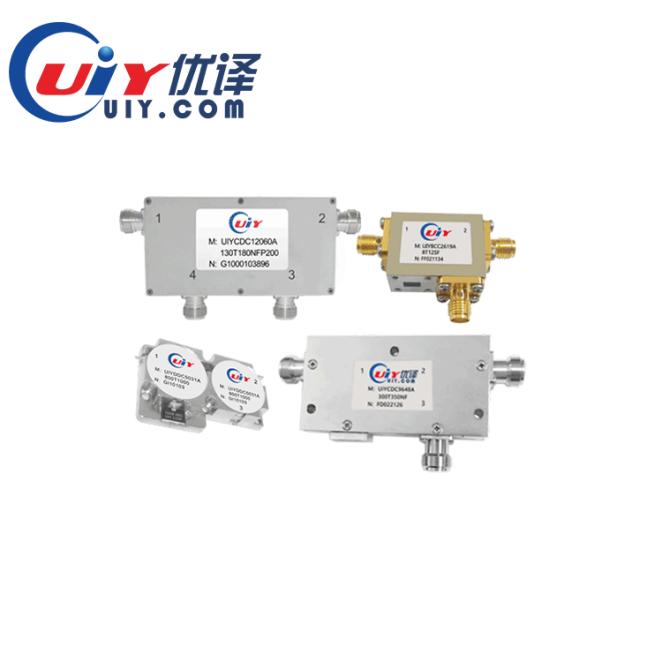 Frequency range 10MHz to 20GHz
Low insertion loss, high isolation, high power handling
Can be dual junction, even three for high isolation
Custom design available upon request
Guaranteed for one year standard
Military, space and commercial applications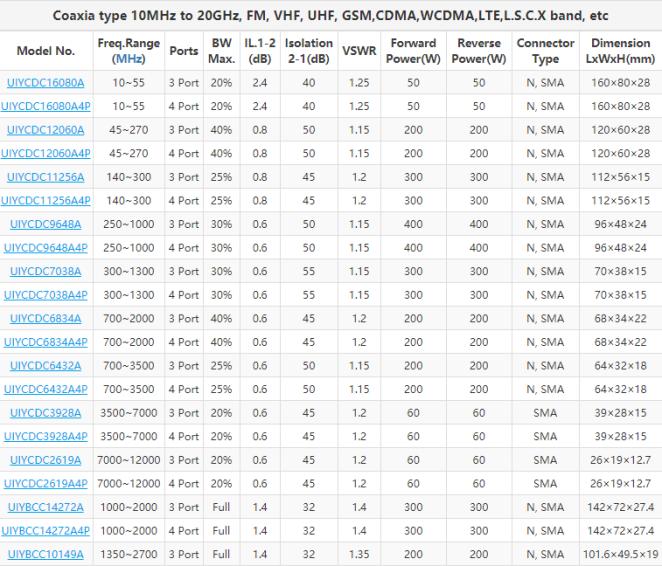 Tips: Frequency ranges listed out are just for your reference, and not the all. If you want to do other frequency ranges, pls kindly inform us, we will do our best to meet your requests.
Our service
we support - Customize upon request
we offer - ISO 9001 & ROHS Compliant
we offer - HFSS Simulation
we guarantee - One Year warranty
we guarantee - Safe & Fast Delivery
Company profile
Professional Radio Frequency (RF) / Microwave Device Supplier
Professionally customized Radio Frequency (RF) / Microwave Components Manufacture.
→Found in 2003 & located in Shenzhen China. UIY is a professional manufacturer engaged in R&D, design, production sale & service of the civilian & military microwave communication device.
→Main product: 1) RF Isolators. 2)RF Circulators. 3)RF Filters. 4)RF Amplifiers. 5)Power Divider / Splitter.6) Duplexer/Triplexer. 7)Hybridge Combiner. 8)Coaxial Termination. 9)Coaxial Attenuator. 10)Directional Coupler. 11)Waveguide to Coaxial Adapter etc.
→In recent years, our company has introduced a series of advanced equipment. The frequency range is from 300KHz to 110GHz & average power is up to 20KW, with a wide range, good quality, reasonable price and stylish designs, our products are widely used in civil, military, telecommunication, armarium manufacturer, laboratory, aviation, aerospace, space technology & other fields.