Tempered glass description
Tempered glass is a heat toughened safety glass. It has undergone a special heat treatment to increase its strength and resistance to impact. In fact, tempered glass is approximately five times more resistant than normal glass. As an example, a piece of 8mm tempered glass will be able to withstand a steel ball weighing 500g dropped from a height of 2 meters.
Features:
1. 5 times harder than ordinary float glass, stronger resistance to thermal breakage than annealed or heat strengthened glass.
2. Once breakage occurs, the glass disintegrates into small cubical fragments, which are relatively harmless to human body.
3. It withstands abrupt temperature change of 220 Centigrade.
4. Sizes are produced as per customer request. Once tempered, it can not be cut down.
Usage: Window glass; Door glass; Curtain wall glass; Fencing glass in buildings, hotels, etc.
Production picture
Clear tempered glass
Extra white tempered glass
Aohong extra white tempered glass is made of high quality extral white glass
Specification:
Production Picture
extra white tempered glass
Our company processes advanced deep processing equipment and produces flat
temperedglass, bent temperedglass with biggest size 10000*3000mm. in the meanwhile weproducelaminated glass, insulated glass,fire proof glass, bullet proof glass , silver mirror,
aluminummirror. We also sell float glass, the thickness of clear float glass is from 2mm to
19mm. tintedglass and reflective glass of thickness from 3mm to 12mm in bronze, green,
blue, pink, grey,black, yellow. LOW-E glass, patterned glass and sheet glass. It operates
strictly in the light of quality standard specified by ISO9001, and strictly conforms to the
national mandatory productand technology of China. We can provide the inspection report for the glass.
Production line pictures: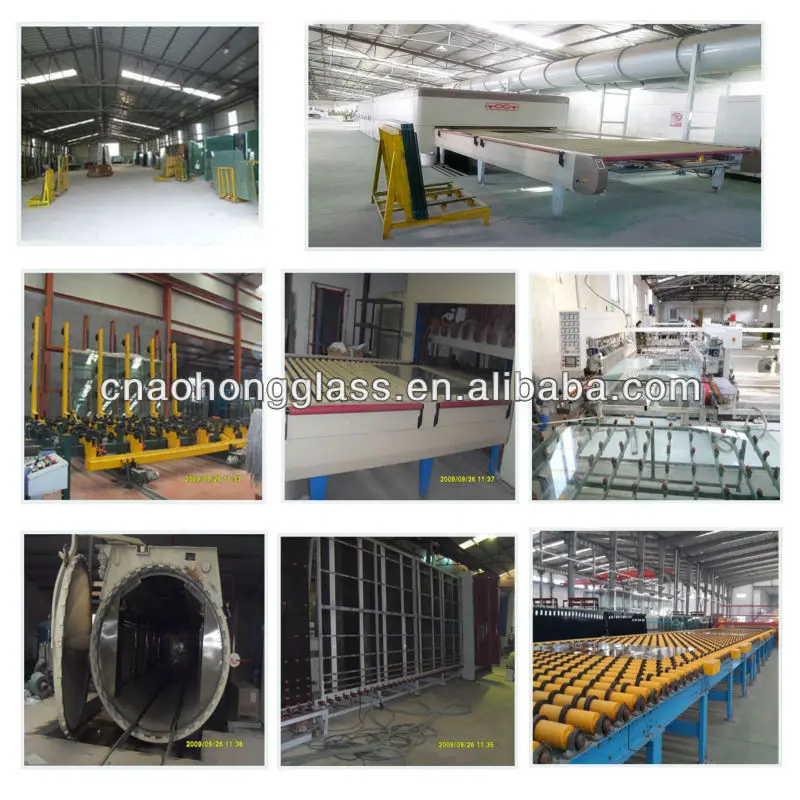 Packing and Loading Pictures: