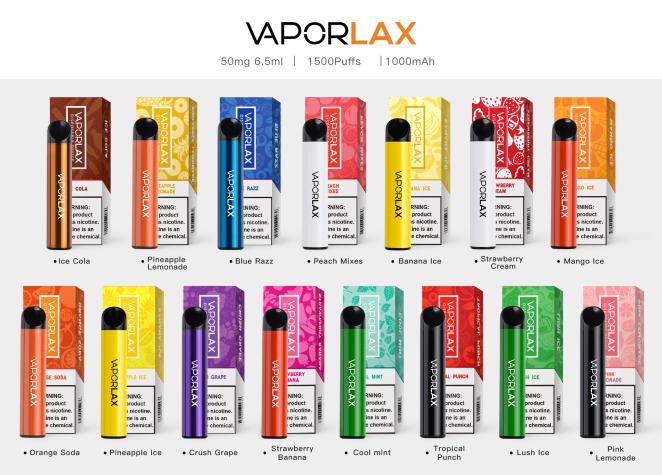 Parameters
Size: 14 x 99.2mm
Capacity: 6.5ml
Battery: 1000mAh
Coil: 1.6ohm
Nicotine Strength: 5%/ 3%
Puffs: 1500 puffs each kit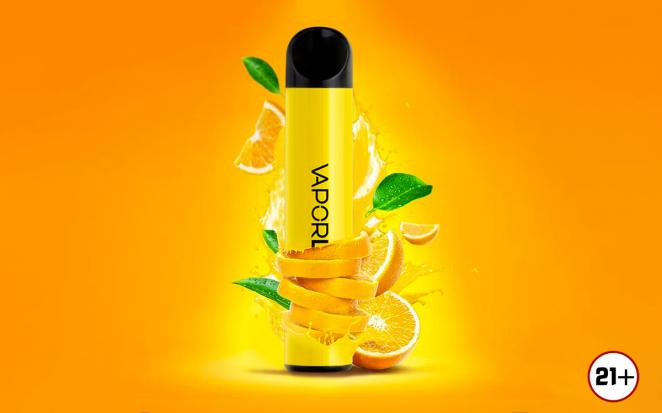 Package
It comes with 1 x VAPORLAX Disposable Pod Device 1000mAh Simple packing.
Customary Packing from the factory, the packing is subject to change without notice.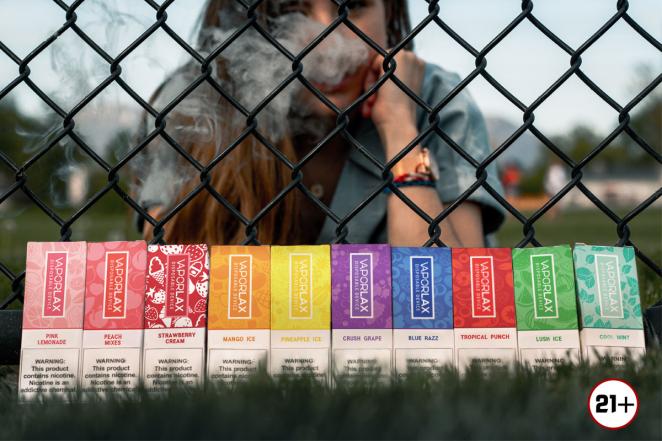 Flavors:
Orange Soda: Freshly picked oranges, blended into an enjoyable soda flavor with menthol undertones
Crush Grape: A fruity blend of sweet grapes, mixed with tropical lemon and guava flavors
Lush Ice: Savory summertime watermelon flavor, blended with icy menthol
Banana Ice: Sweet and creamy banana flavor, blended with icy menthol
Pink Lemonade: Experience a crisp and sweet mixture of tangy lemonade and cherry flavors.
Pineapple Ice: Freshly cut, sweet pineapple flavor mixed with icy menthol
Peach Mixes: An exquisite blend of juicy mango and peach flavor, backed with a sweet and savory watermelon punch
Strawberries Ice Cream: A fresh blend of sweet summer strawberries and savory ice cream flavor
Ice Cola: A classic blend of familiar flavors. Sweet vanilla, cinnamon, and notes of citrus mixed into an enjoyable beverage flavor.
Mango Ice: Experience definitive mango flavor blended with icy menthol notes.
Blue Razz: Sweet and tart blueberries mixed with bold raspberry flavor
Troplcal Punch: Tropical guava, juicy watermelon, and tangy lemon flavors blended into an exotic vape flavor
Cool Mint: Perfectly mixed with refreshing menthol flavor and light smooth sweetness.
Strawberry Banana: Dreamy flavor of the combination of succulent strawberries and sweet ripened bananas dancing in your mouth.
Pineapple Lemonade: Refreshing lemonade with citrusy, fizzy flavor perfectly blended with juicy pineapples.