This vegetable oil processing plant is especially designed to process oil seeds with the capacity of 5 tons per day. It adpots YZS series integrated oil extraction machine as its core oil processing equipment. So, it is no neccessary to equip an extra oil filter press for this oil production line, cooking oil refinery. Because the integrated oil extraction machine has two vacuum filters. This 5 TPD vegetable oil processing plant connects a series small sesame oil processing equipment to achieve continuous oil production, further improve the oil production rate and liberate workforces.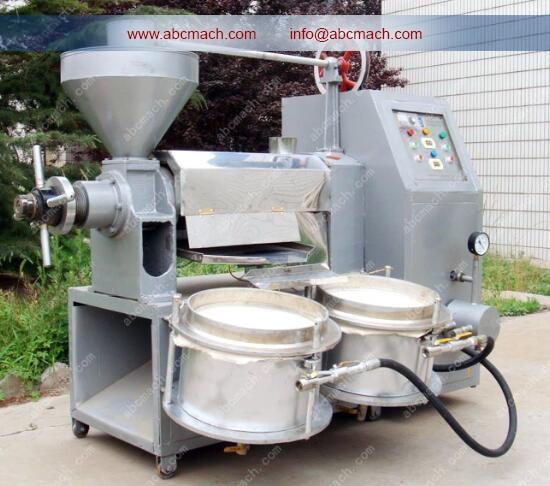 Automatic spiral automatic combine commercial oil press machine had meet in CE,ISO9001,BV. We had test for the following oil materials, Suitable type of Seed: Corn, Soybean,, Cashew, Camellia , Walnut ,Almonds, Sesame ,Peanut , Rapeseed and Pumpkin seeds and castor bean, olive seeds, palm seeds, coconuts, tea seeds, etc more than 30 kinds had tested. The machine including: pressing system, filtration system, storage tank 2 sets , heating system, power generator control panel.

1. Use high quality electroplate steel and stainless steel, durable, not easy to damage, Senior intelligent control, simple operation. Can trouble-free press seeds 150T yield.
2. Squeezing out of the filtered cooking oil, comply with the food safety standards and GMP standard.
3. Low temperature squeezing control technology, could start running on 30-50 degrees.
4. Economical, save electricity, just 15 square metre, 1 employees can production.
5. Cold and hot pressing technical, Our patent technology, gear shift speed technologies, truly realize cold pressing and hot squeeze.--- get governments certification, advanced than international
6. A double helix oil press equals two oil press, can obtain double benefits.