email:jasontian(at)whhongmeiyuan.com
mobile (WeChat & WhatsApp ) :008613886003133

Product Description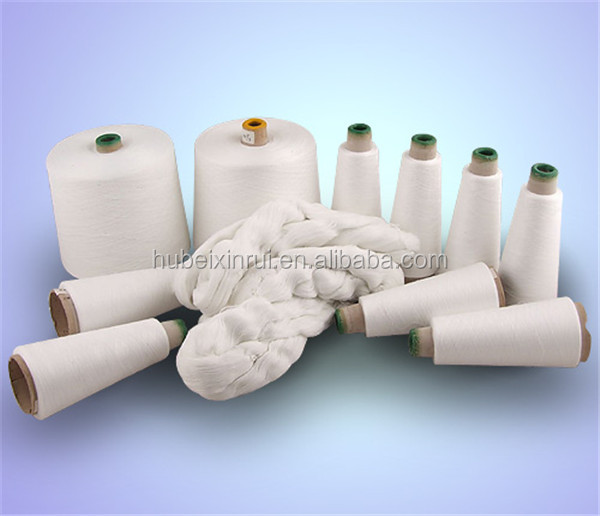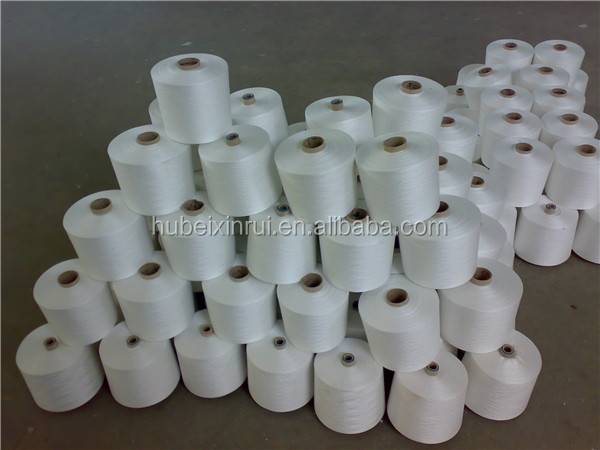 Product

100% cone polyester bright virgin dyed sewing thread

Material

100% Sinopec Yizheng Polyester,

Count

20/2,20/3,30/2, 30/3, 40/2, 40/3,42/2,50/2, 50/3, 60/2, 60/3, etc;

Art

TFO and Ring twist ones we can supply

Outstanding features

1. High strength, evenness, bright, less broken ends,

low-elongation, well sewing function……

2. We use the raw material of bright polyester staple fiber ,

so our products looks like more brighter.

Color

Raw white, optical white ,black ,red,yellow and all color

Application

Sewing clotheing,garment,glove,cap,bedsheet,blanket,

shoes,bag……

Packaging Details

In pp bag or carton packing

1. 1.67kg/paper cone,15cones/pp bag,25kgs/pp bag

2. 1.25kg/paper cone,20cones/pp bag,25kgs/pp bag

3. 1kg/paper cone ,25cones/pp bag,25kgs/pp bag

All other packing details according to your requirements

Sample

available

Delivery

Within 15 days after receive T/T advance or L/C
Spec(Ne)
Linar(tex)
Theaveragestrength(CN/50cm+)
C.V of single yarn(CV%-)
Twist/10cm

Twist

T20s/2
29.3*2
2300

10.00

58-62

Z

T20s/3
29.3*3
3500
8.50
48-52
T30s/2
19.5*2
1500
8.00
65-75
T30s/3
19.5*3
2300
11.00
50-60
T40s/2
14.65*2
1080
10.00
80-82
T40s/3
14.65*3
1700
9.80
68-75
T50s/2
11.75*2
870
11.00
85-87
T50s/3
11.75*3
1400
10.50
75-80
T60s/2
9.8*2
680
11.30
90-98
T60s/3
9.8*3
1100
11.00
75-85
1.We can provide samples for you.But you should pay for them.Of course,we'll return the samples cost to you when we start the cooperation.Thanks for your understand.
2.OEM and ODM are available for us.We can provide various style and colors for you,if the order is large enough.
3.Any defects will be will be taken seriously.Your satisfaction is our final target!
Hubei Xin Rui Textile Co., Ltd. is a professional manufacturer of polyester yarn with
many years experiences, offering over 20 kinds of products.Our products are very popular in both global market and domestic market. Our main market is the forengh trade,so our products can meet international standards.
Our superiorities:
1. Quality Certification: Our registered trademark "JINMATOU" was licensed with
importing and exporting rights and have passed the ISO9001 quality management
system certification
2. Rich Experience: eleven-year of producing 100 pct spun polyester sewing thread
3. Advanced Equipment: more than 20 SAVIO automatic winders imported from Italy
4. High Technology: electric-cleaning and air-twisting, which make yarn no-knot
5. Product Features: high strength, evenness, no knot, less broken ends, bright, eco-friendly, well sewing function.
packaging:
In pp bag or carton packing:
1. 1.67kg/paper cone,15cones/pp bag,25kgs/pp bag
2. 1.25kg/paper cone,20cones/pp bag,25kgs/pp bag
3. 1kg/paper cone ,25cones/pp bag,25kgs/pp bag

All other packing details according to your requirements
KeepIing the products in a dry condition,so that the quality will not be affected.