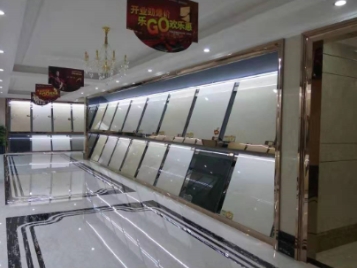 Membership

Free member

Registration Date

2019.12.19

Country/Region

China

City

Foshan

Contact

Sarah(Ms.)
Full House Ceramics hope to offer you a collection of the Best.

Our mission was to provide beautiful products to make places and spaces more beautiful.

Our procedures of production follow-up, quality inspection and regulation all conform to customers' needs, ensuring that each batch of tiles are perfectly delivered to the customers. Currently, our competitive products include Polished Porcelain Tile, Ceramic Wall & Floor Tile, Decorative Tile, Wood Timber Look Tile, Marble Look Tile, Rustic Floor Tile, Terrazzo Tile, Slab Tile, Swimming Pool Mosaic Tile, Art Mosaic Patterns etc.
We take the fashion lead design as its creation purpose. All products are designed with individuality and trend as the goal. They integrate creative fashion elements, and the product lines are set with soft natural stone, super-hard marble, diamond, marble tiles, and flat polished glaze. Relying on a complete product supporting system, it provides a full range of functions, aesthetics, comfort and environmental protection for all kinds of space such as home and leisure, and it is also close to the aesthetic vision after 80.90. In the future, we will continue to integrate healthy environmental protection with the company's own long-term development strategy, strive to explore the green, environmental protection, fashion, and charity roads of the company and continue to work hard to jointly promote the low-carbon environmental development of Chinese companies. Create a green, healthy and stylish high-quality life.
Selling Categories
- Construction & Real Estate >> Crystallized Glass Panels
- Construction & Real Estate >> Flooring
- Construction & Real Estate >> Mosaics
- Construction & Real Estate >> Tiles
- Construction & Real Estate >> Timber