Our Customers can purchase from us various specifications of
warp stop motion
s used in shuttle-less looms. The warp stop motions offer to prevent damage in fabric due to entanglement of warp yarn breakage with longer service life, corrosion resistance, accurate dimensions and reliability. The products can be installed easily and require less maintenance.
We provide warp stop motions with easy installation and less maintenance, for various weaving equipments including rapier looms and air jet looms. We also provide warp stop motion spare parts including contact bars, guide support, menopause holder, electrical boxes and other accessories.
| | |
| --- | --- |
| | |
| CXTX-CSCX-8 | CXTX-CSCX-6 |
These LED electronic display warp stop motion is our most updated product series with the features of strengthened beams and electric box with display function. We provide warp stop motions with 6 and 8 contact bars at customer's choice. It is suitable for air jet looms and rapier looms like Tsudakoma, Toyota, Itema, Picanol, and Chinese loom brands.
| | |
| --- | --- |
| | |
| CXT-CX-10 | CXT2X-CX-10 |
These warp stop motions are equipped with 10 contact bars, suitable for weaving high density and superfine fabrics. The tubes are strengthened to reduce vibration and improve fabric quality. Display function can be added to accelerate detection of warp stop and improve working efficiency. It is suitable for Itema, Picanol and other high density fabric weaving machines.
| | |
| --- | --- |
| | |
| CXT-TM11-8 | CXT2X-TM11-8 |
These series are specially designed for weaving fabrics like silk. The adoption of duratect on the surface and high strength screw ensure a longer working endurance. The warp stop motion is equipped with 8 contact bars and optional display function is also available for customers to choose. These products are excellent for weaving fine yarn fabrics.
| | |
| --- | --- |
| | |
| CXT-TM11-6 | CXT2X-TM11-6 |
Manufactured utilizing first-class raw material and 8.8 grade & 12.9 grade screws, these warp stop motions have excellent performance. They are suitable for weaving blended fabric, woolen fabric and etc, applicable to all kinds of Europe imported and Chinese rapier looms. Optional display function is also available.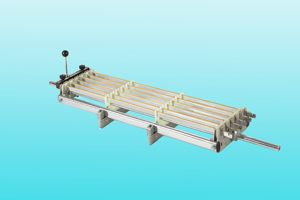 CXT-FAST-6
This model is simply in structure and easy to install, suitable for weaving blended fabric, woolen fabric and similar fabrics.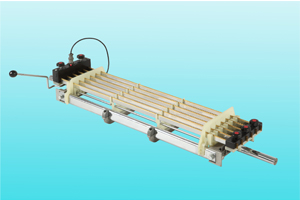 CXTX-JAT600-6
This model warp stop motion is applicable to Toyota air jet looms.
| | |
| --- | --- |
| | |
| CXT-ZA205-6 | CXTX-ZA205-6 |
This model warp stop motion is applicable to Tsudakoma air jet looms, optional display function available.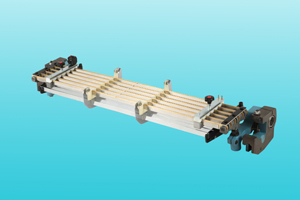 CXT-P7100-6
This model is specially designed to meet the weaving needs for industrial fabrics including wire cloth, screen cloth, conveyer belt and other high strength fiberglass fabrics, applicable to Sulzer projectile looms and etc.
| | |
| --- | --- |
| | |
| CXT-V7M(D)-2A(for ground warp) | CXT-V7M(M)-2A(for up warp) |
These ground warp and up warp stop motions are the first choice for domestic and overseas towel loom manufacturers, applicable to Picanol, Rifa, Kingtex, Wanli, Somet and etc.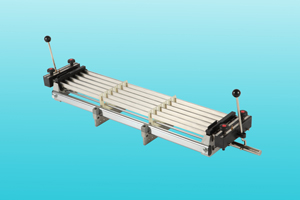 CXT-GA733
Broadly applied to weaving looms from Picanol, Kingtex, Rifa, Wanli, Youjia and other famous manufacturers, this model is economical in price and excellent in performance.