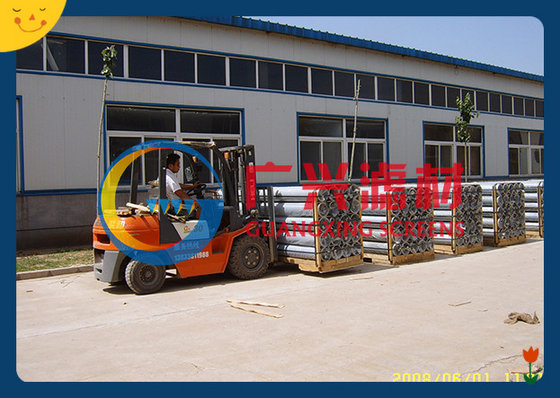 Guangxing Screens Company is a leading manufacturer of water well screen, flat panel screens, intake screens, rotary drums, cartridges and fabricated stainless wedge wire screen products. Our facility opened in 1986 to produce the best possible profile wire screens available. We knew then, and still believe, that to succeed we must apply all the things that make companies into winners; we're very accessible with open communication lines. We know our customers and we listen to them and respond quickly to their needs.
Guangxing Screens Company is known world-wide as a manufacturer of high quality stainless wedge wire screens. We provide screening solutions to almost every industry, including:
Water well,
Food & Beverage Screens,
Pharmaceutical & Biological industries,
Refining & Petrochemical,
Water Treatment & Liquid / Solids Separation,
Mineral & Aggregate Processing,
Pulp & Paper Screens.

It is a distinct advantage to have Guangxing as a single reliable source for all your screen needs.

Guangxing Screens is a leading company producing wedge wire and profile wire in several materials,

with a wide variety of sizes, shapes and precision openings. We offer screens in several constructions

and material types, along with a wide variety of sizes, shapes and precision openings.

In-house development of proprietary leading-edge production technology, innovative designs from

our engineering staff and close cooperation with our loyal customer base are the main ingredients

for the success and continued growth of our company. Through this continuous development,
Guangxing Screens is able to set new standards in high quality filtration and separation products. For over 26 years, Guangxing Screens has continuously produced metal products for customers seeking a competitive advantage in their industry. Guangxing Screens is an ISO-9001:2008 registered company.