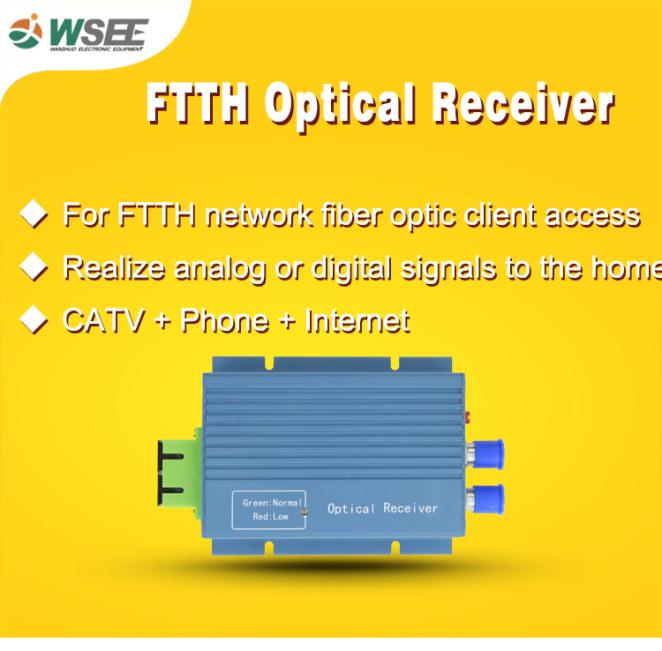 1. FTTH Mini Optical Receiver Node 1550nm CATV.
2. OR20 style FTTH optical receiver is home-based optical receiver catering to the ultimate goal of development of optical access and suitable for FTTH(fiber to the home) optical fiber network users access to the end. Analog or digital signal to home can be used together with the ONU or EOC achieving triple play.Shandong Wanshuo Optoelectronic Equipment Co., Ltd has been manufacturing CATV Optical equipment since 2008. Our company has become one of the biggest enterprises in the field of CATV equipment in China.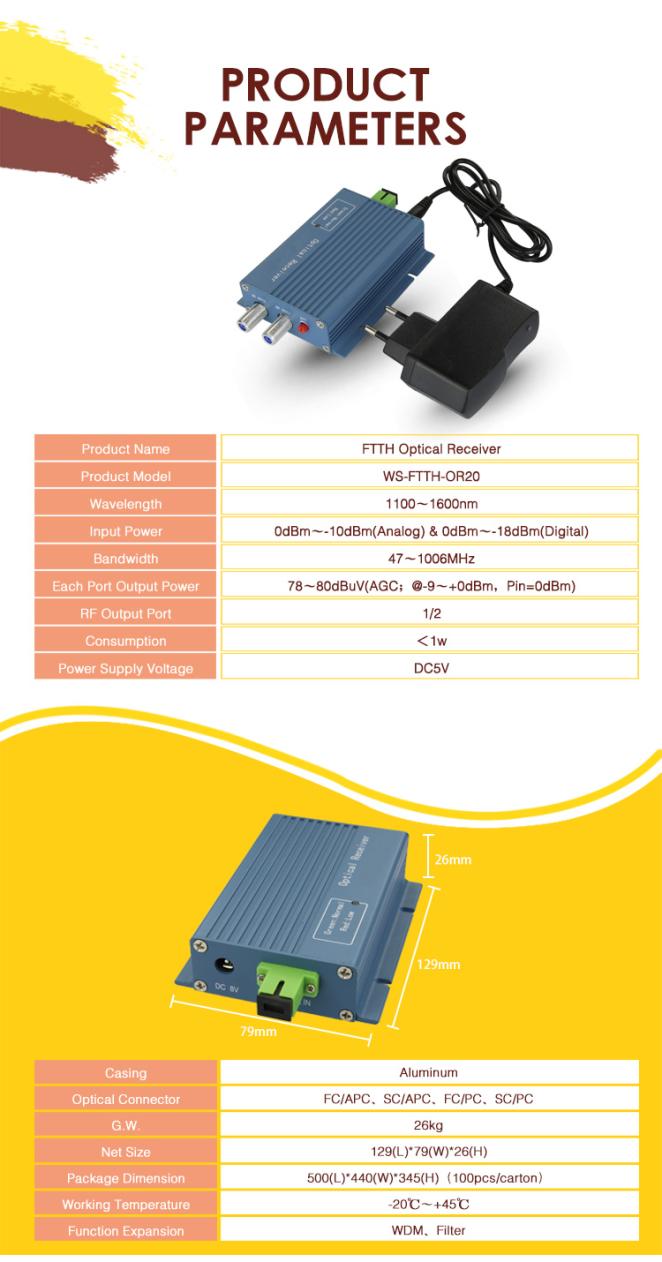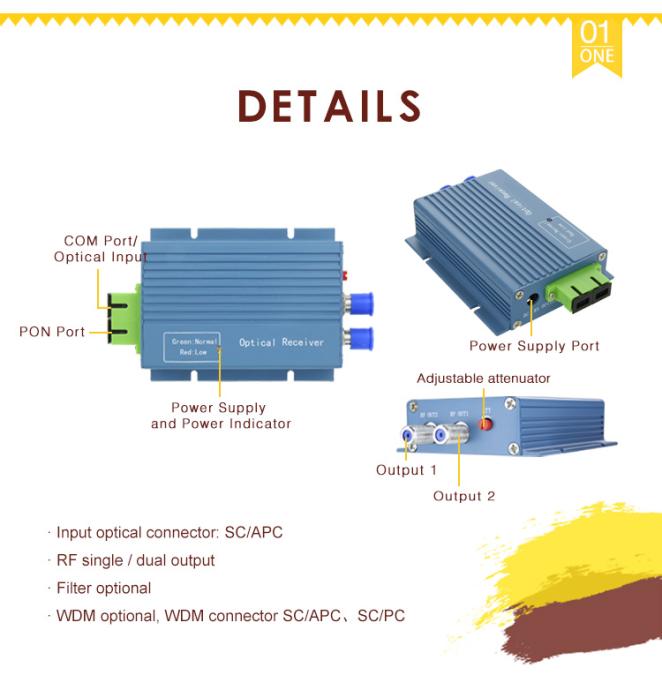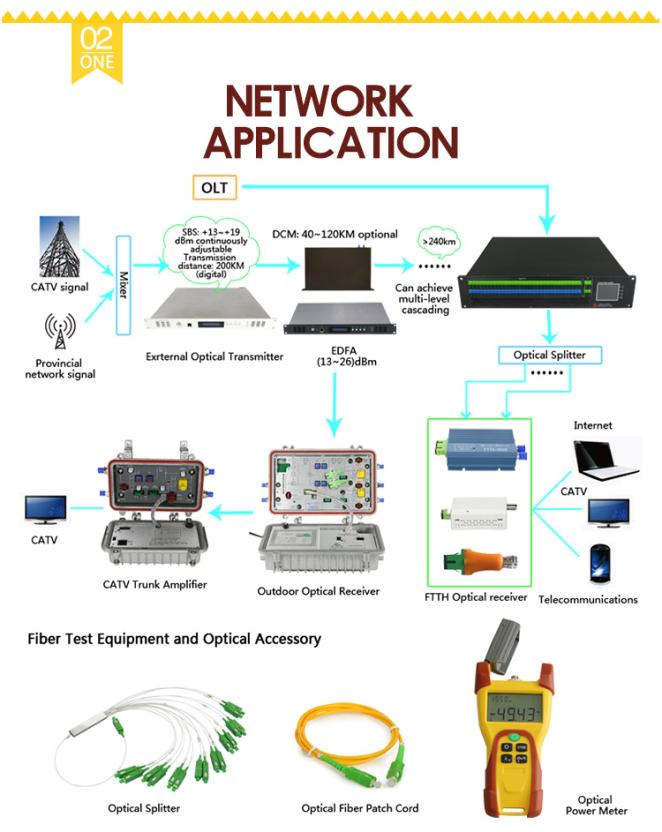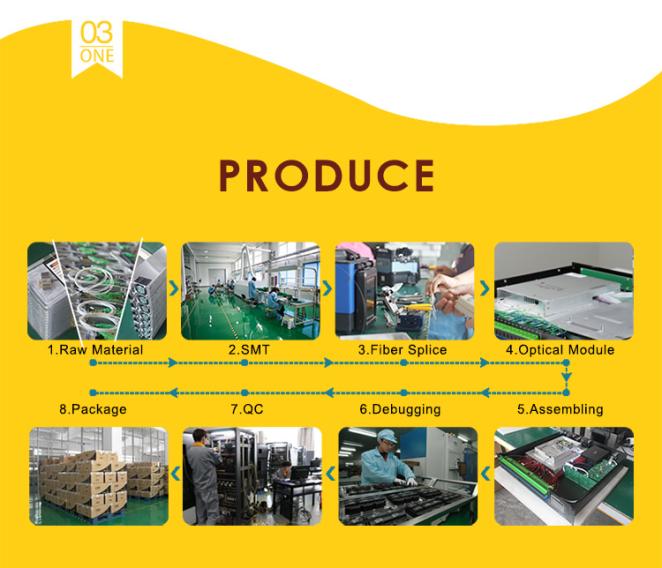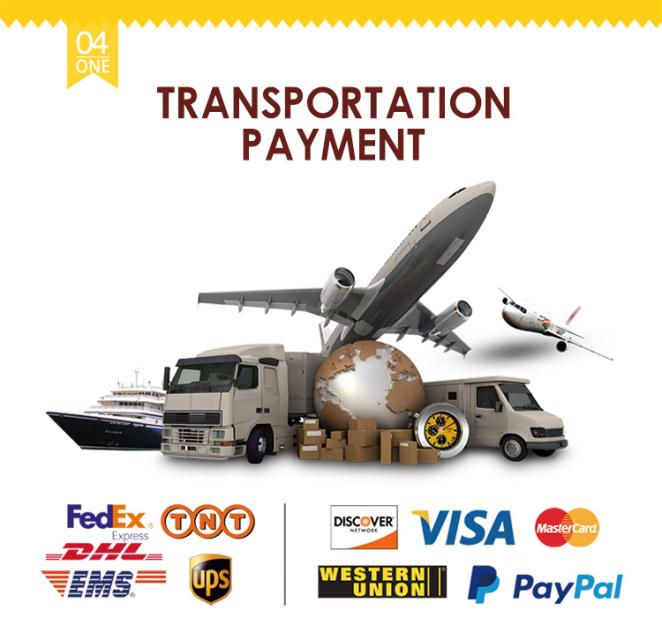 Company Information
We have been mainly engaged in designing, researching, manufacturing and marketing CATV HFC network equipment. Our company has been researching and developing HFC network products, including 1550nm EDFA, Multi-ports High Power EDFA, 1550nm/1310nm Optical Transmitters, Outdoor Optical Receivers, FTTH Optical Nodes, Passive FTTH Optical Nodes, CATV Amplifiers, hybrid modules, power supplies and passive devices.
After years of development, we have strong overall operational capabilities, rich experiences in international trade, and have made good relationship with many countries like USA, India, Vietnam, Spain, Romania, Ukraine and Russia, Peru, Colombia, African countries, etc. We are looking forward to forming business relationship with new clients around the world.
If you are interested in our products, welcome to your inquiry and visit our factory.
Contact Information
Tel: +86-533-3599957
Phone: +86-18615333077
Fax: +86-533-3599955
Web: http://www.wseelaser.net
Add: NO.115, Wanjie Road, High-tech Development Area, Zibo, Shandong, China