Wear Resistant Rubber Ceramic Wear Liner
- Factory dedicated to producing ceramic wear liners.
- Products exported to more than 40 countries.
- Proven quality
Rubber ceramic wear liners made of hexagonal ceramic tiles.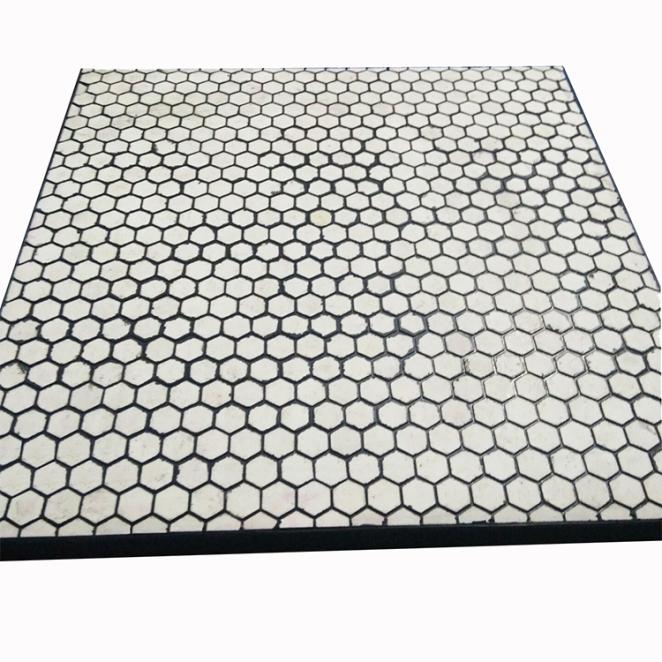 Primary advantages
- Good bonding adhesion between alumina ceramic and rubber
- Alumina ceramic tiles proven good wear resistance
- Different molds to produce different sizes and layout.
300x300x30mm rubber backed ceramic tile wear liners.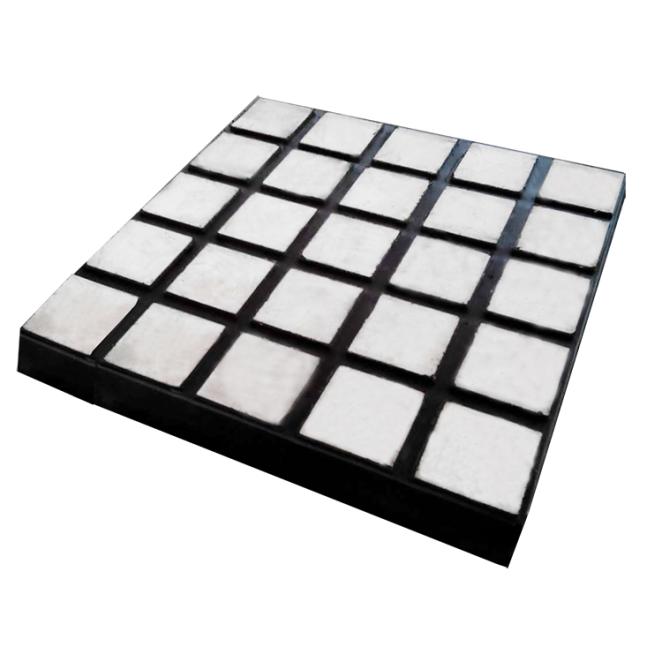 Key Features of Composite Ceramic Rubber Wear Liner
- Alumina tiles of ceramic wear liners offers good wear resistance, longer wear life.
- Rubber matrix helps absorbing impact energy.
- Steel backing plate for easy installation.
- Reduce maintenance downtime
- High quality and consistency, cause no problem to you.
Ceramic wear liners with steel backing plate and studs.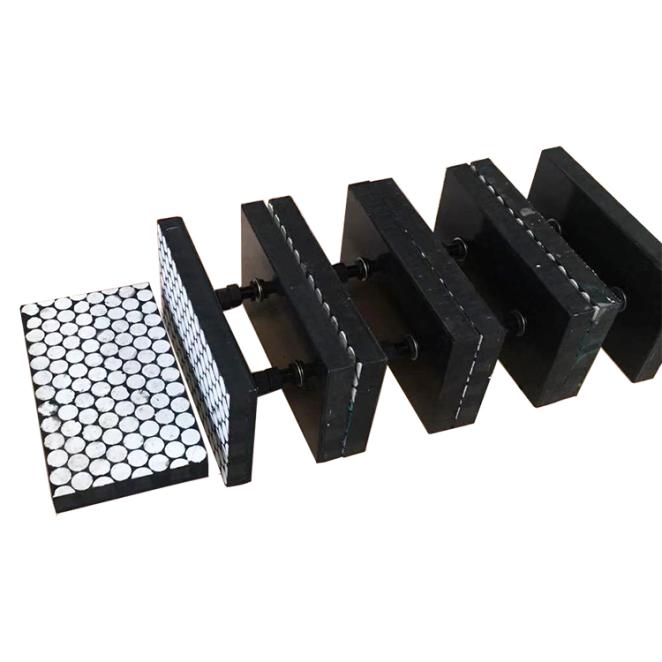 Applications of Ceramic Wear Liners
- Conveyor transfer chute
- Feed chute
- Bunker
- Hopper
- Reflector plate
Ceramic wear plate with cn bonding layer.