Wellhead API6A Pup Joint 2" - Fig 1502 x 15000psi
API6A Pup Joint 2" - Fig 1502 x 15000psi for wellhead
Introduction of pup joints 2" -Fig1502
The high pressure pup joints 2" -Fig1502 are designed and manufactured as per API 6A specification, the pup joints 2" -Fig1502 is forged by high quality structural alloy steel. Terminal union is forged together with pipe, which is able to avoid disassembling and ensure good sealing, small weight, convenient use and fast installation.
High pressure Pup joint has various specifications including 1"~4" and lengths including 1', 2', 3', 4', 5', 6'etc, rated working pressure is 42MPa~105MPa. Any specification of pup joint or even integral pup joint special for H2S environment is available according to users' needs
Production name

Terminal connection type

Working environment

Buckling size

Pressure thread sealing pup joint

Tr100×12

Tr110×8

42Mpa(6000psi)

70Mpa(10000psi)

105Mpa(15000psi)

1½ "

2"

3"

4"

Non-pressure thread sealing pup joint

Union head fig602

Union head fig1002

Union head ffig1502

Integral pup joint

Anti-sulfur integral pup joint

Welding pup joint

Welding flange pup joint

Flange

2-1/16"

2-9/16"

3-1/16"

3-1/8"

4-1/16"
ZZ TOP'S Facility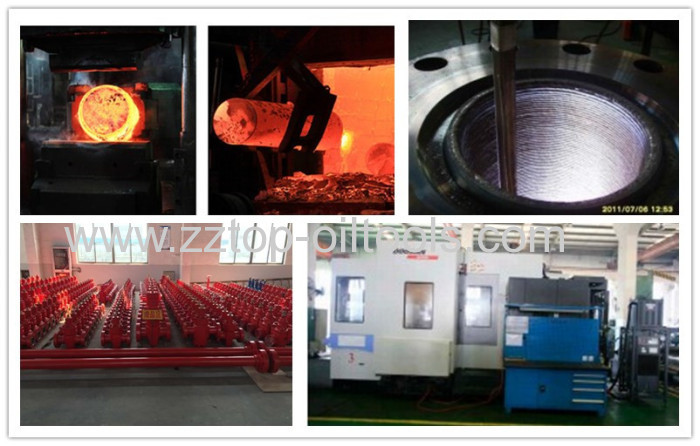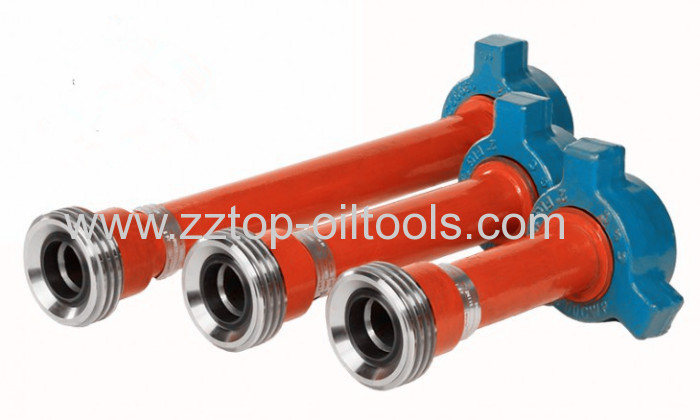 Wellhead API6A Pup Joint 2" - Fig 1502 x 15000psi
API6A Pup Joint 2" - Fig 1502 x 15000psi for wellhead