1.Typical Wellhead Equipment
It can be used to fix drilling the mouth of a well, connect wellhead casing string, seal and control annular space between pipes, suspension tubing, control the pressure of wellhead and the flow of oil wells. Meanwhile, the oil can be induced to the wellhead. It can also be used to shut down the oil well when necessary.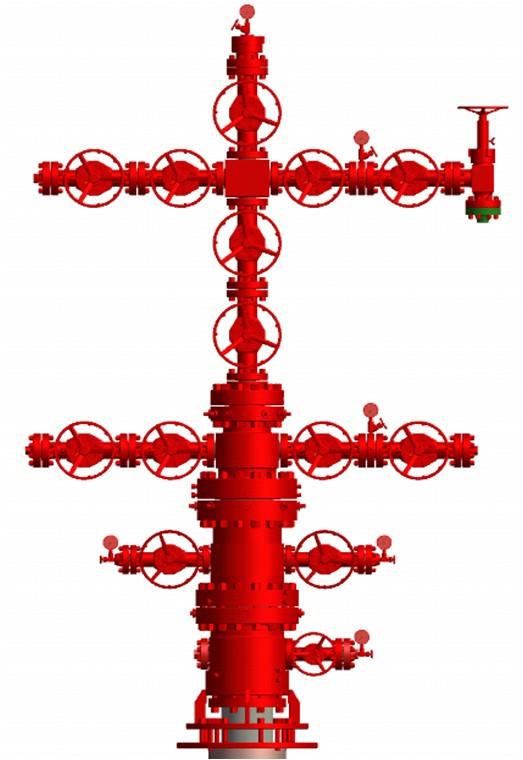 2.Unitary quick loading wellhead equipment
The design of tubing head and casing head to be a whole. The bottom is threaded quick loading structure. The upper flange and the body adopt quick installation locking mechanism. The main diameter valve of the production tree adopts the monolithic construction. Adopt all metal seal.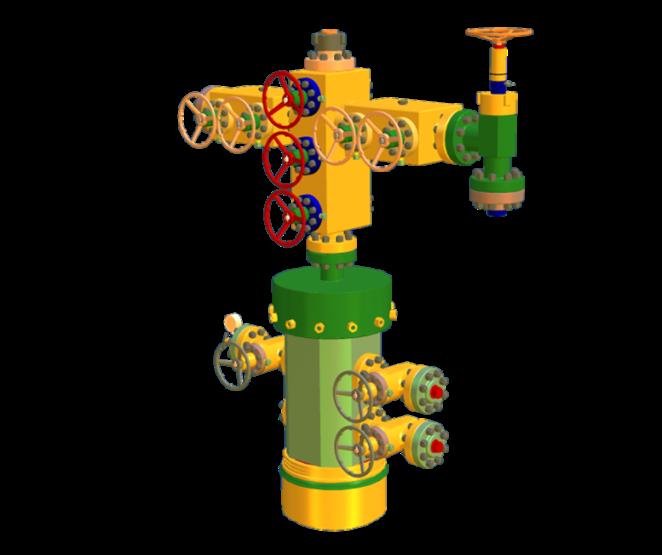 3.Unitary well head equipment tool
Cleaning tool is used to cleaning the sealing surface of the unitary well head equipment. The incoming tools are used to put installed the bell-weevil hanger with metallic seal installation in place. Take out the tool to be use to remove the bell-weevil hanger metal device.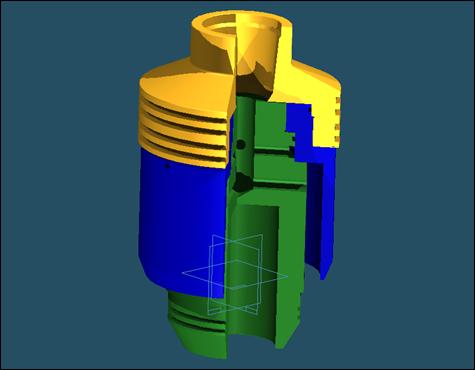 4.Double-barrelled Wellhead
Two well completion wellhead equipment can carry out two well completion operations in one well location simultaneously. Double tubing hanger can ensure that any pipe string is up and down independently. It can meet different working conditions, safety and reliability.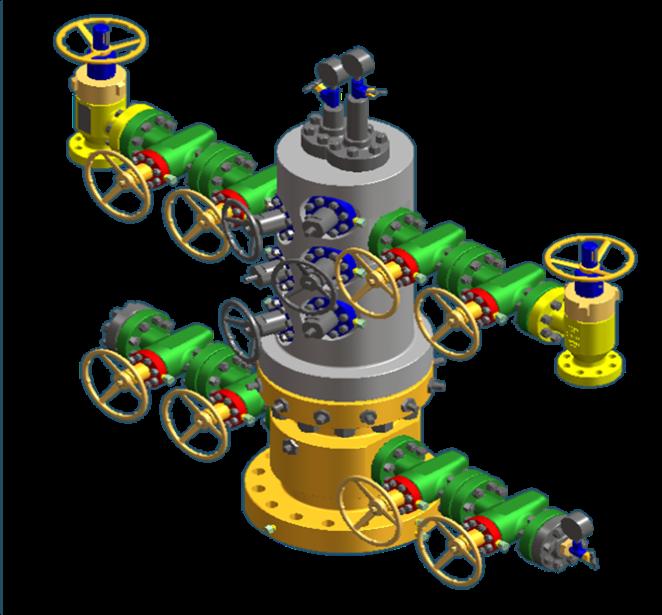 5.Multifunctional well head equipment
The bottom is threaded quick loading structure Upper flange for quick installation structure Compact structure and reliable sealing. Install conveniently and quickly.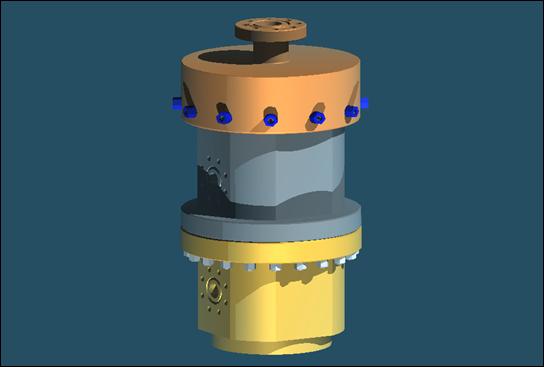 6.Casing Head
Straight hole design Side outlet attended mode Threaded pipe side outlet Studding Flange side outlet The casing suspender has interchangeability. The attended mode of bottom is varied.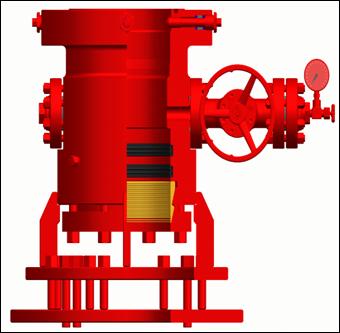 7.Bottom slipped connection
Use WD type slip connecting surface casing Use BT type double-seal structure No need to accurately calculate casing setting depth Not effected by environmental climate and other condition. The installation is convenient, fast, safe and reliable.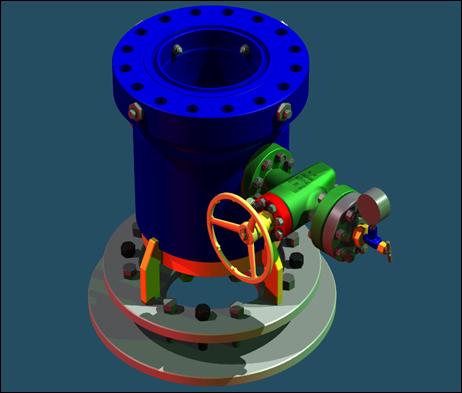 8.Casing spool
The auxiliary seal of the casing cross joint adopts BT type sealing structure, the seal is safe and reliable. Users can choose slip type or mandrel hangers according to their needs. Various sizes of sleeves can be hung.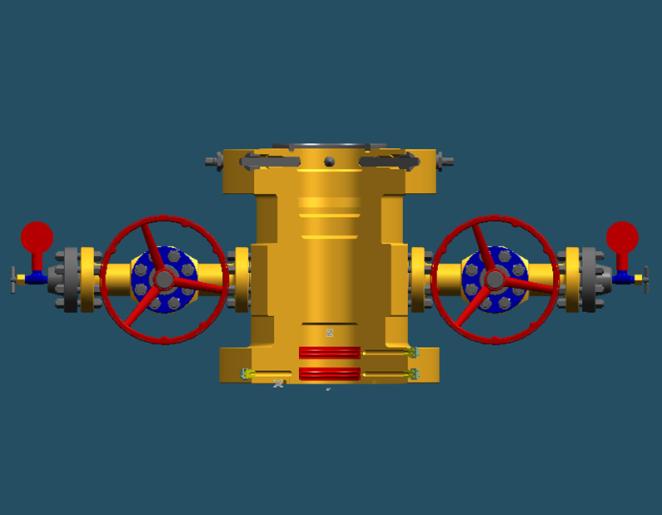 9.WD type casing suspender
WD type casing suspender is used for connection between casing head and surface casing and makes the slips clasp casing through external force. It can be installed and disassemble conveniently, work safely and reliably.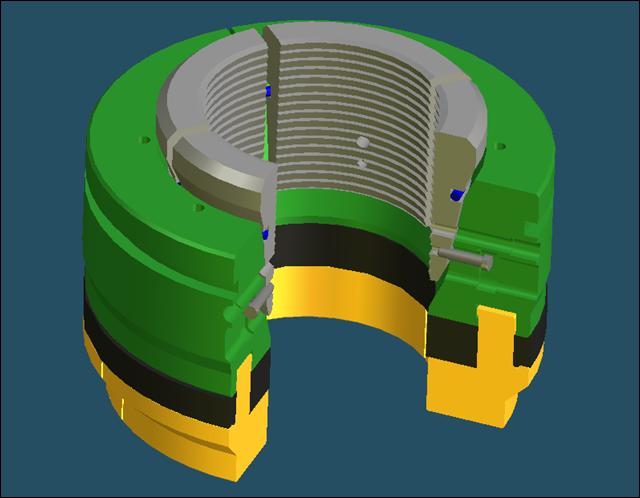 10.Supporting tools
All kind of specifications get in and get out tooling All kind of specifications wear bushing All kind of specifications test stopper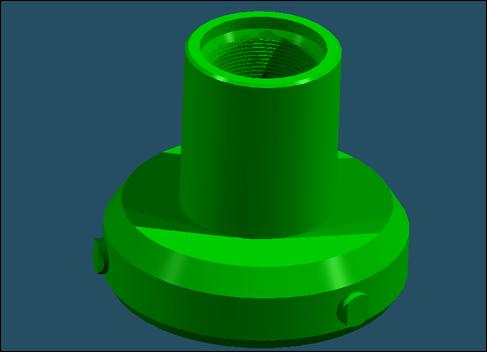 11.Oil Casing Head
Oil casing head has current straight hole design, can install all kinds specification of single pipe and double pipe completion oil casing suspender, the highest pressure can up to 20000PSI. It has large carrying capacity. It has designed with VR thread plugging. The bottom is designed with BT type double sealing mechanism, the field is installed through cutting casing to fit the height of the sealing device.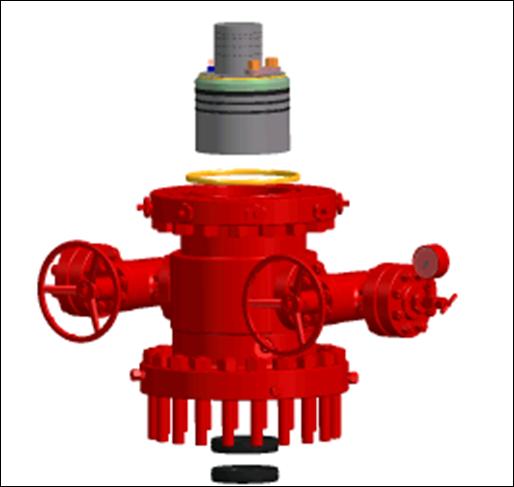 12.Tubing hanger
Material comply with API 6A standard and NACE standard. Use a variety of sealing forms such as metal and rubber. Quick and convenient installation. The tubing hanger has a BPV thread inside. The tubing hanger has control pipeline interface with subsurface safety valve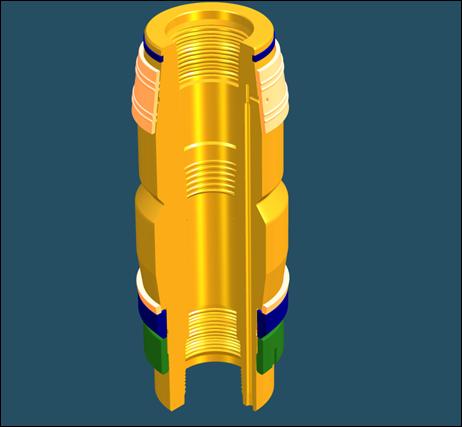 13.Christmas Tree
Be used to Control the pressure of producing wellhead and regulate the flow of oil and gas well, it can also be used for special operations such as acidizing, fracturing, water injection, steam injection and testing. Can meet different working conditions, reliable sealing and safety. Split and integral structure.