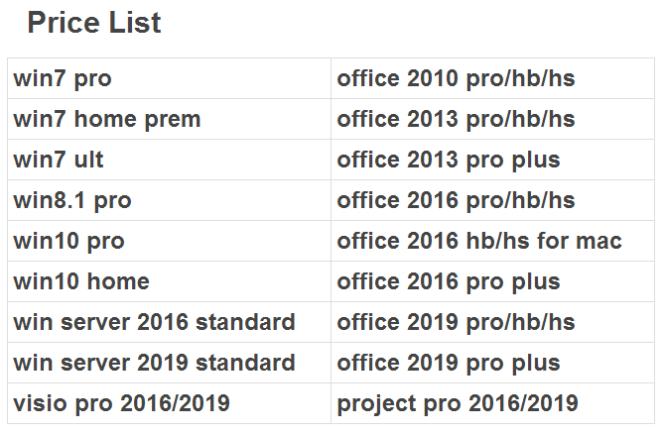 Product Information "Microsoft Office 2016 Professional Plus"
Microsoft Office Professional Plus 2016 is aimed primarily at companies and meets even the highest demands. With the Word, Excel, PowerPoint, OneNote, Outlook, Publisher, Access, and Skype for Business programs, Office Professional Plus 2016 meets all the demands placed on extensive office software. Whether you create form letters, manage numbers and tables, design presentations, create databases or organize your emails - your professional and private projects can be done in no time with the Office applications.
New features in Office 2016 Professional Plus
►With "Insights", you search the Internet for relevant information directly from your documents and integrate them into your texts or presentations. Linking with Bing ensures fast search results.
►The "Tell Me" search wizard helps you find features faster within each program.
►Excel comes with an autofill feature that detects patterns and automatically completes your data. In addition, you can generate forecasts from data series with one click and display them as future trends.
►Publisher integrated online photo printing options save time and ensure professional results.
►PowerPoint offers the possibility to share presentations via the web. You do not have to have PowerPoint installed to view it.
►The wallpapers in the "Black Theme" allow a more eye-friendly work through the darker colors.
►Simply work in a team through real-time networking via OneDrive. Microsoft Office Professional Plus 2016 gives you 5 gigabytes of cloud storage.
Fast navigation through user-friendly interface
The intuitive user interface of Microsoft Office Professional Plus 2016 allows you to quickly navigate within the programs. Thanks to the intuitive layout, the revised ribbon now makes it even easier to find required functions. If you get stuck, the "Tell Me" search assistant will help you find the right function and use it efficiently. You will quickly find your way around the individual programs and use them optimally for your work.
New communication options in Office Professional Plus 2016
Integrating Skype for Business keeps you and your employees and colleagues in contact. Microsoft Office Professional Plus 2016 opens up new possibilities in the field of instant messaging, video conferencing and IP telephony. Share information, clarify project questions and discover completely new types of meetings. Using the OneDrive cloud service also simplifies data exchange. Work together on the success of your company and always remain flexible. Your workplace is wherever you are.
Microsoft Office Professional Plus 2016 and Windows 10
The design and user interface of Office 2016 Professional Plus are based on Windows 10. The two programs are perfectly coordinated, so that the Office applications and the operating system seem to be from one piece. Optimization for touch devices allows you to work flexibly. Use your PC, laptop, tablet or smartphone to place your documents. Whether you fall back on the well-tried operation with keyboard and mouse or use the finger or stylus, you are completely free. Be creative everywhere with Office Professional Plus 2016 and increase the productivity of your business.
MICROSOFT OFFICE 2016 PROFESSIONAL PLUS - SYSTEM REQUIREMENTS
platform
Windows
Supported operating system
Windows 10, Windows 8.1, Windows 8, Windows 7 Service Pack 1, Windows 10 Server, Windows Server 2012 R2, Windows Server 2012 or Windows Server 2008 R2
processor
1 GHz or faster, x86 or x64 processor with SSE2 instruction set
random access memory
2 GB RAM
Disk Space
3 GB
graphic card
Graphics hardware acceleration requires a DirectX10-capable graphics card.
sound card
K. A.