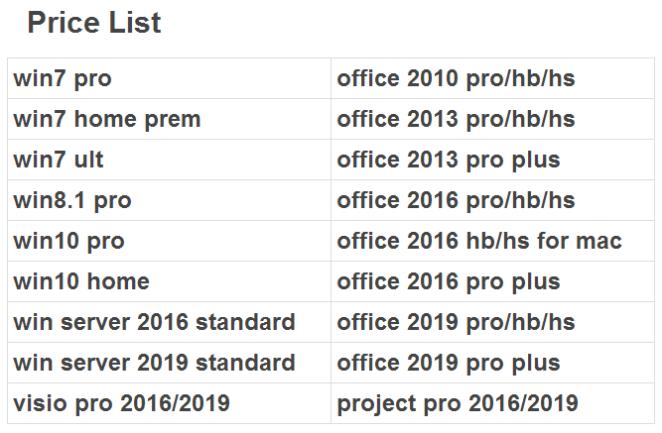 Product Information "Microsoft Office 2019 Professional"
OFFICE 2019 PROFESSIONAL: EXPERIENCE PRODUCTIVITY
More productive with Office 2019 Professional
Writing documents, drawing up financial plans, making presentations, taking notes and keeping in touch with colleagues via e-mail: Office 2019 Professional offers all the important applications to perform all tasks privately and at work. The program package is also divided into different applications in the 2019 version. A connection to the cloud, as in Office 365, does not take place in Office 2019 Professional. Instead, the entire package works completely offline. An internet connection is only necessary to receive safety and functional updates at regular intervals. Therefore, the program package is also suitable for companies or private users who are currently not ready for the cloud or not allowed to access it.
In the year 2019, Microsoft Word will appear in a new guise and offers, among other things, improved recognition of pen and voice input. Text does not necessarily have to be entered via keyboard: pens like the Microsoft Pencil in conjunction with Surface devices allow natural writing within Word, which is then automatically translated into typewriter. Speech input has also been improved by integrating results from the Cortana wizard into this feature. This provides users with a new breadth of options for serving Microsoft Word and getting creative in a new way. Of course, Word can handle other document types than the in-house DOCX format.
For tabulating finances, records, expenses, product names, and other information, you can also use Excel in Office 2019. In this edition, the application comes with new features and charts that greatly enhance data analysis within Excel. Businesses, in particular, are benefiting from this step as data can now be visually enhanced and managed. PowerPoint has also been enhanced to allow users to insert zooms in presentations or to distort and move entire slides. The result can be more engaging, interactive presentations that offer more than what's known from typical PowerPoint presentations.
Outlook continues to be a core application in Office 2019 Professional. The program not only manages all of the user's email addresses, but also provides an overview of all known contacts and a scheduler. Every known contact can be enriched with e-mail address, telephone numbers, websites and other important data. The synchronization with Outlook on the smartphone makes it possible to have that data everywhere in your pocket. Businesses, in particular, benefit from this: Exchange servers make it possible to keep contact data and appointments up to date for all employees. Thus, this office package is not only a tool for typical office tasks, but also an organizational tool.
Microsoft now offers support for new technologies, such as 4K videos, to include in presentations in PowerPoint. Word now masters the handling of freely scalable SVG files, which on the one hand saves storage space and on the other hand is much more flexible in everyday use. In addition, Microsoft has made the security, usability, and management of all programs easier across all applications. In the end, this results in a comprehensive package of the most important applications that professional users should not miss out on.
Microsoft has optimized Office 2019 Professional for the power of Windows 10. For this reason, it will not be possible to start the applications in this program package on devices that are equipped with older versions of Windows. For the operation Windows 10 is necessary. There are no other variants of Office 2019 that are compatible with older versions of Windows.
Operating system:
Windows 10
Random access memory:
at least 2 GB of RAM
Hard disk:
at least 3 GB of available space
Screen:
at least 1,024 * 768 pixels resolution
Graphic card:
DirectX 10 support needed for GPU-accelerated interface
browser:
current versions of Internet Explorer, Chrome, Firefox, Microsoft Edge or Safari
.NET version:
at least .NET version 3.5