Wooden Cat Tower
Nooky Block
Nooky Block is a wooden cat tower designed for cats that tend to be easily bored and pet owners who favor diversified changes.

As it consists of charming design reminiscent of a castle and individual compartments that can reflect characteristics and individuality of cats, it helps make a unique cat tower only for your pet cat.





A method of assembly
01. Make sure to fit a separately packaged block according to an interlocked structure and fix it with screws.
Form upper/lower doors and a side door according to the desired set.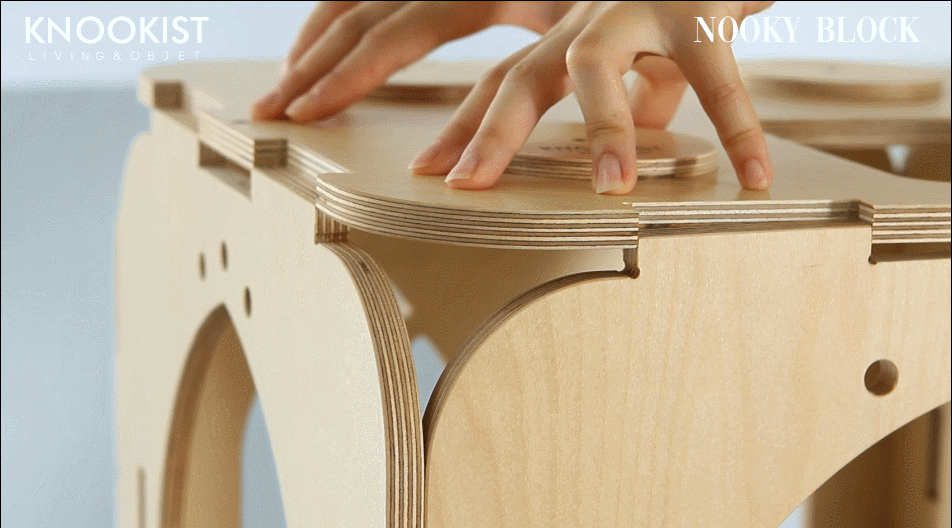 02. Finish assembling the block and accumulate according to upper/lower doors.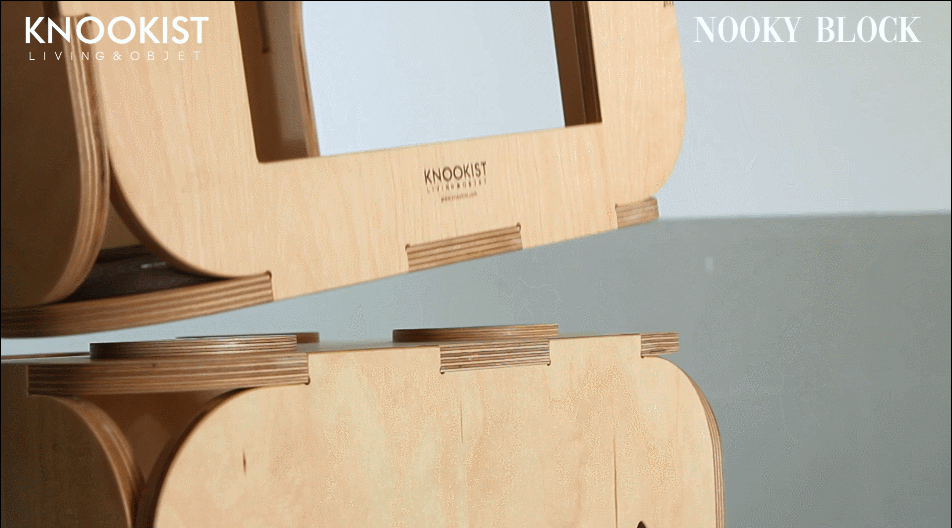 03. Fix blocks with connecting tie bolts at the center of the module.
If there are more than one cat, it is necessary to connect the blocks.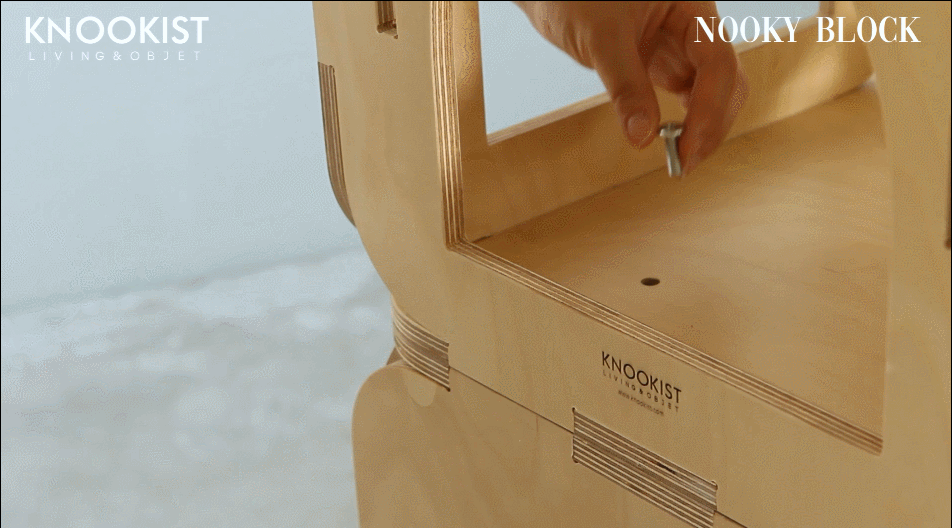 04. If the block floor door is not used, make sure to shut it with an accompanying cover.