MJ329Z 36 inch Electric woodworking band saw
I. Handsaw introduction
The Horizontal Sawmill is a power tool which uses a blade consisting of a continuous band of metal with High Speed Wood Sawmill to cut various work pieces.
The band usually rides on two wheels rotating in the same plane, Band sawing produces uniform cutting action as a result of an evenly distributed tooth load. Band saws are used for woodworking,metalworking, or for cutting a variety of other materials.
The minimum radius of a curve that can be cut on a particular saw is determined by the width of the band and its kerf.
II.How to choose a band saw
1.Application: for cutting logs or cutting planks
2.Log diameter or plank height and width
3.wood hardness degree
4.If use it ,we suggest to buy a Automatic Bandsaw Wood Processing Line
III. Vertical Bandsaw Machine Application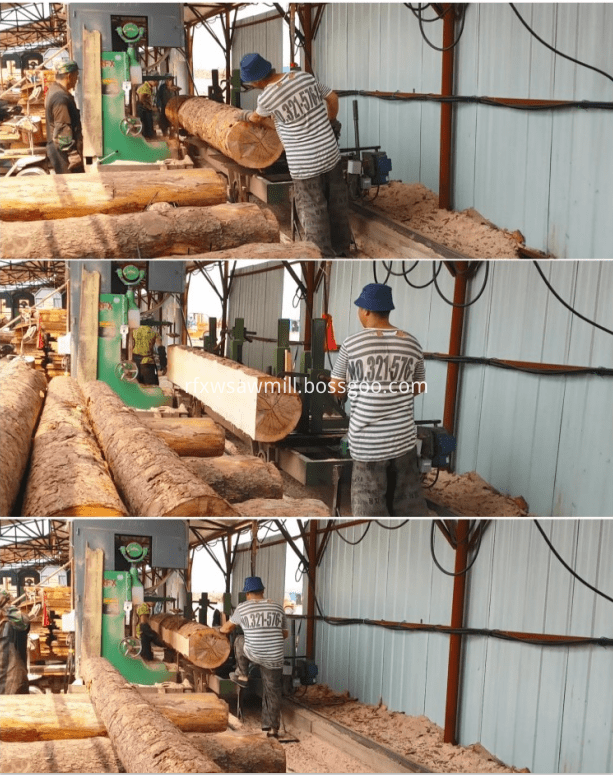 IV.Specification of MJ329Z electric woodworking band saw for your reference
Model

MJ329Z

Rfx Woodworking Bandsaw




Main body

Saw wheel diameter

900mm

Overall size

1160*900*2100mm

Rotary speed of saw wheel

750r/min

Saw card elevating motor

0.55KW

Saw wheel elevating motor

0.55KW

Motor power/Voltage frequency

18.5 kw / 380V 50Hz

Weight of machine

830 kgs

Saw blade

Thickness

1.05mm

Width

125mm

Length

6400mm

Wood suited

Max cutting log diameter

650mm
Auxiliary machine-----Woodworking Log Carriage specifications
Carriage model

PCH4m 4 stake

weldment manual

PCHZ4000 casting

Manual and automatic

Number of stakes clips

4sets

4 sets

Number of wheels

2 sets

2 sets

Walking(forward, back)

Manual

Automatic

Wood clamping

Manual

Manual

Max. Log diameter

800mm

800mm

Length of track

12000mm

12000mm
V. Electric woodworking band saw Pictures for your reference
1. Electric woodworking band saw Main machine for your reference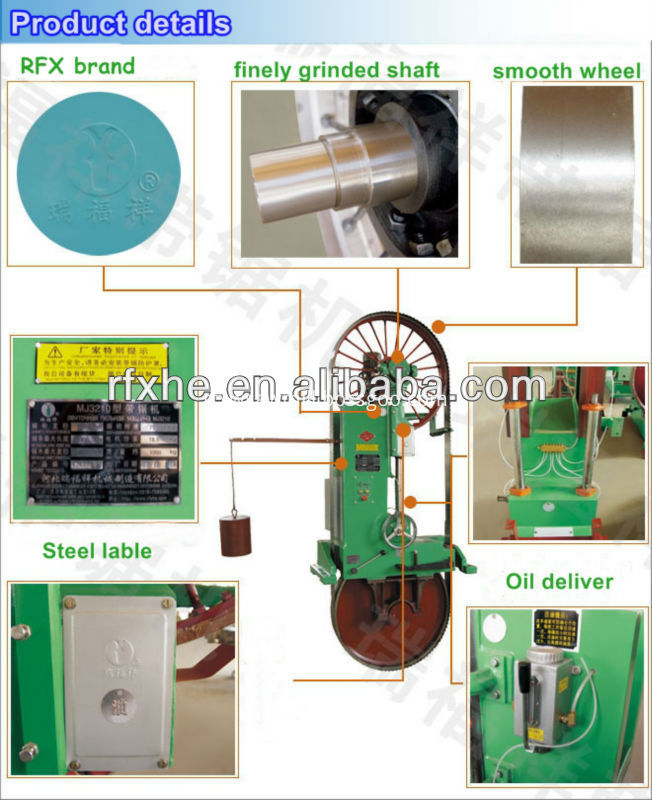 2. Electric woodworking band saw Processing line for your reference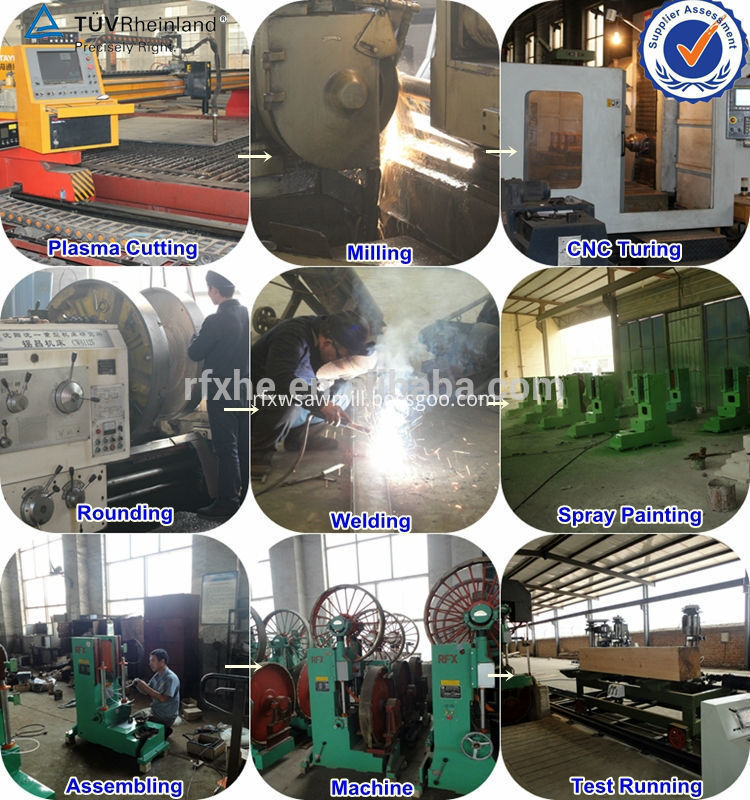 3. Electric woodworking band saw Band saw in stock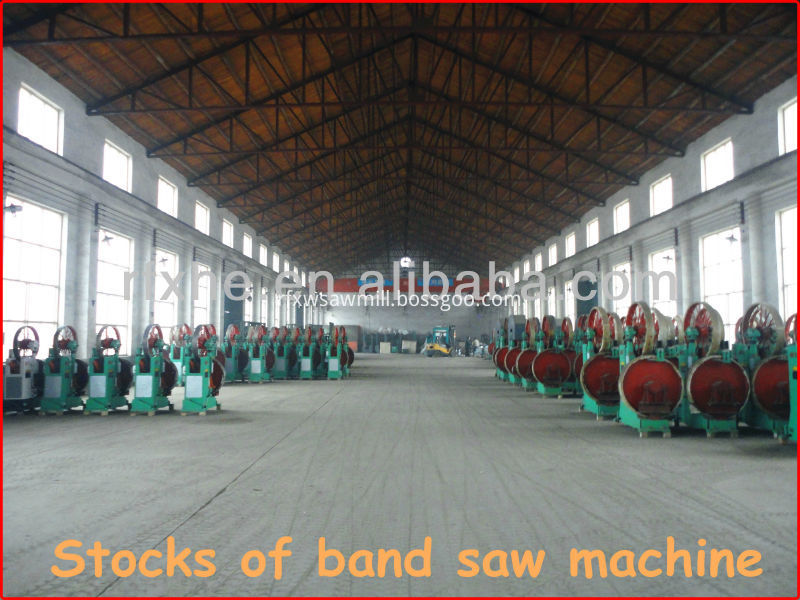 4. Electric woodworking band saw Package for your reference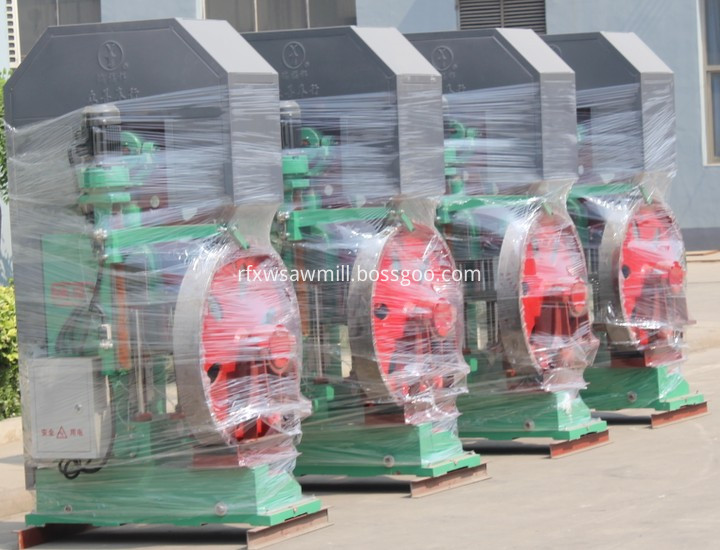 5. Electric Automatic Sawmill Our workshop for your reference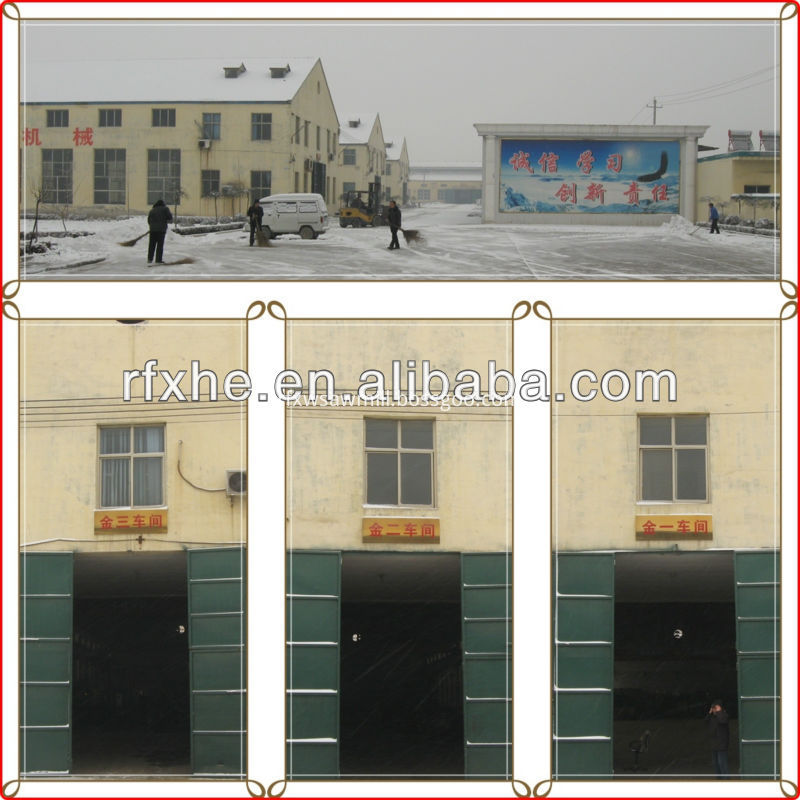 6. Sawmill Equipment band saw You are welcomed to visit our factory

http://www.rfxsawmill.com